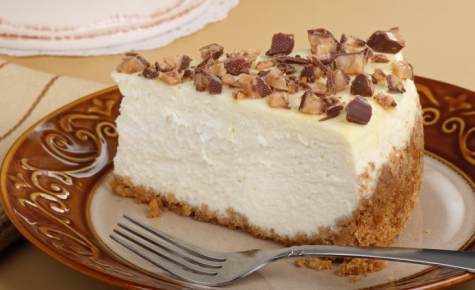 Many of us love cheesecake but it seems like The Cheesecake Factory really put it on the map. If you aren't familiar with this restaurant, it's possible that you may live under a rock! They are known for their vast and generous menu which includes a wide selection of cheesecakes in every flavor known to man.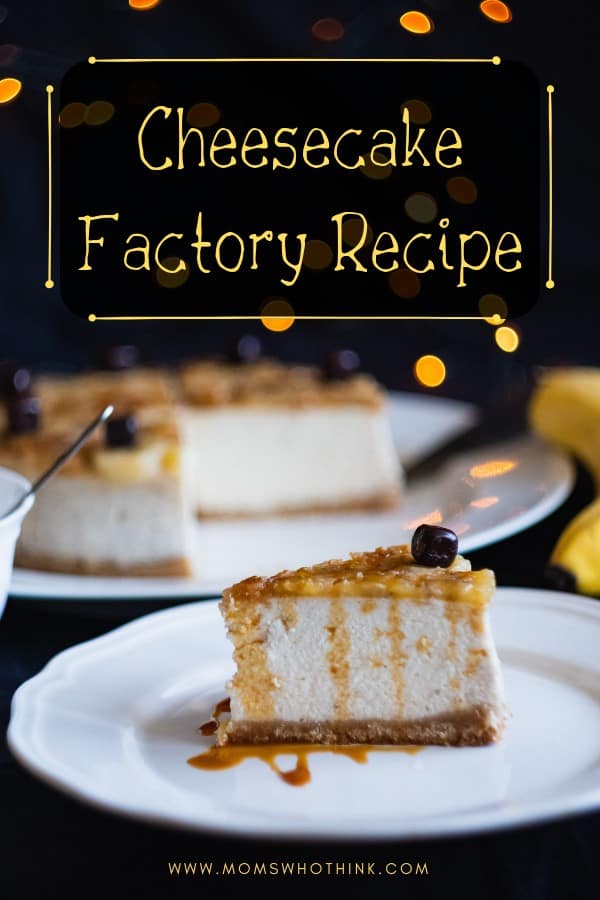 The Cheesecake Factory was founded by Evelyn Overton, a Detroit woman who decided to open the business after making a cheesecake for her husband's employer. She eventually closed the company to focus on raising her children but continued to sell cheesecakes to businesses. Eventually, Evelyn and her husband moved to Southern California and opened a wholesale bakery where they produced cheesecakes to sell to local businesses.
The Overton's son David also had an entrepreneurial streak. In 1978 he decided to open a salad and sandwich shop that sold 10 varieties of cheesecakes. His business began to expand, and he continued to open new locations, and the rest, as they say, is history.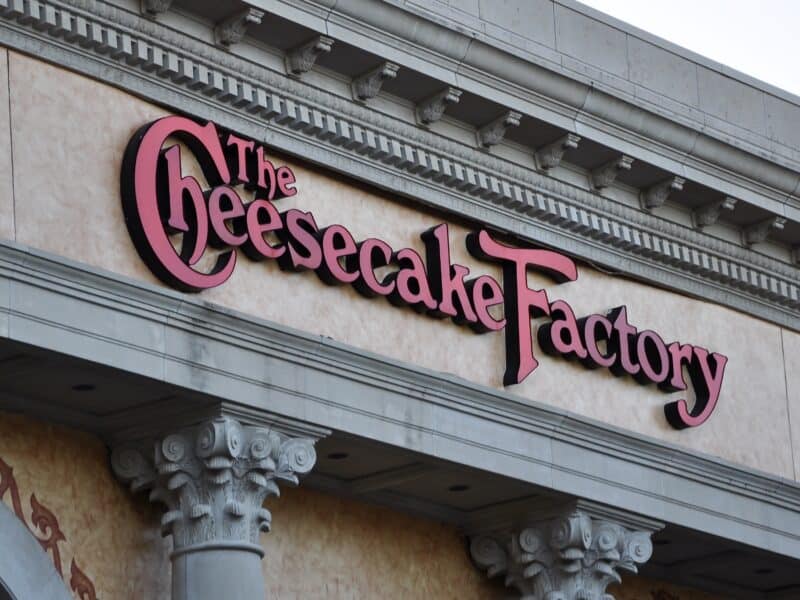 The Cheesecake Factory sells a wide variety of cheesecakes, but the one we feature here is for the basic recipe which really brings out the rich smooth taste of the cheesecake. It can be prepared with nuts or without and we offer recipes for both variations.
The Cheesecake Factory is a treat and prices are reasonable but when you consider a meal and dessert for an entire family, the expense can really start to add up. This is a great way to enjoy this delicious dessert at a fraction of the price as well as the homemade goodness it is sure to provide.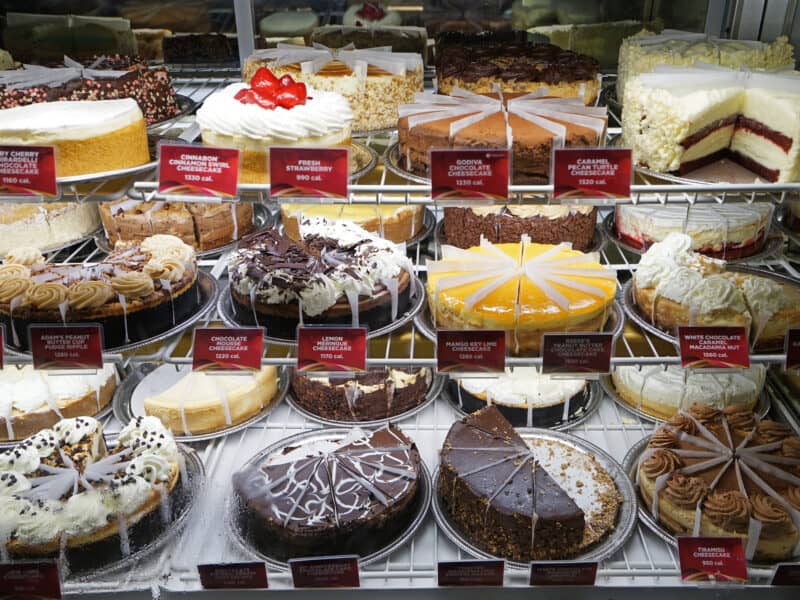 To make for an authentic Cheesecake Factory experience, drizzle with a sauce of your choice and add a generous dollop of whipped cream. Then watch their faces light up when you serve this magnificent piece of heaven for dessert!
Cheesecake Factory Cheesecake Recipe
Ingredients:
**if you prefer a crust without nuts, the recipe for the no-nuts crust is at the end of this recipe**
Crust:
1/4 cup finely chopped pecans
1/4 cup finely chopped walnuts
1/4 cup finely chopped almonds
3/4 cup finely chopped vanilla wafers
2 tablespoons melted butter
Filling:
1 1/2 lbs cream cheese
1 1/3 cups sugar
5 large eggs
16 ounces sour cream
1/4 cup flour
2 teaspoons vanilla extract
2 teaspoons lemon juice
Directions:
Crust Directions:
1. Mix all nuts and vanilla wafer crumbs with melted butter and press into a 9 inch buttered springform pan, trying to line the sides as much as possible about 1 1/2″ up the sides of the pan, set aside.
Cheesecake Directions:
1. All the filling ingredients should be at room temperature.
2. Beat the cream cheese until light and fluffy with an electric mixer set on low (keep the setting at low during the entire mixing process).
3. Add the sugar a little at a time and continue beating until creamy.
4. Add one egg at a time and beat after each egg.
5. Add flour, vanilla and lemon juice, mix well.
6. Add the sour cream and beat well.
7. Pour cream cheese mixture into the springform pan.
8. Place on the top rack in the middle of a 325 degree F preheated oven for one hour and 15 minutes.
9. When time is up turn oven off, prop open oven door and leave in oven for one hour.
10. Remove from oven and let cool then refrigerate for 24 hours.
11. Remember this important tip : A cheesecake should season. The wait is worth it. The flavor ripens and becomes enriched.
 **The crust recipe below is for those who prefer a crust without nuts**
Ingredients:
1 ½ cups graham cracker crumbs
¼ teaspoon ground cinnamon
1/3 cup melted margarine
Directions:
1. Combine the graham cracker crumbs and cinnamon in a medium bowl. Mix in melted margarine.
2. Press the crumb into a 9-inch spring form pan that has been lined on the bottom and side with parchment paper.
3. Use the bottom of a drinking glass to press the crumb mixture into the bottom of the pan and about 2/3 the way up the side.
4. Put the crust in your freezer until the filling is done.