Birthdays
Kids' birthday parties are fun milestones for a child. Having all their friends share their special day is something to look forward to all year long. Add cake and presents into the mix and you've got the perfect day!
We'll help you plan the perfect kids' birthday party everyone will love and you'll enjoy without being frazzled. From baby's first birthday to middle school birthday parties, each one is sure to be a hit with the birthday child and all their guests.
Get great birthday party themes to pull it all together and birthday party games to keep everyone happy and entertained.
You'll find that a great birthday party can be done at home simply while saving money over the extravaganzas that have been popular in recent times. Our kids' birthday cakes section is filled with great cake ideas and recipes, and our kids cooking section has kid-friendly fun snacks that add extra fun to the snack table.
ids parameter not set:
Birthdays are special, especially if you're a child! If you're a parent with a kid that's about to have a birthday, you are probably stressing out trying to figure out the perfect way for your child to spend his or her special day. Well, don't fret because Moms Who Think is coming through again providing you with all you need to make your child's party special.
Themes: Establishing a theme for your child's birthday party can be a great way to start your planning process. A theme can set the stage for what activities you have at the party, how you decorate, the kind of food you serve and more. Moms Who Think suggests birthday party themes that are perfect for kids of all ages.
Activities: The activities the children participate in at your party will really help to up the level of fun. We suggest activities that are sure to make your party memorable and enjoyable.
Check Lists: Our party planning checklist is a printable sheet that will keep you on track during the weeks moving up to your party. Starting at 3-4 weeks out, we let you know exactly what you should be thinking about while ensuring that you stay on schedule and that no stone is left unturned.
Birthday parties can be a lot of fun for kids, but they can be very stressful for parents. We have the tools you need to plan a fun party and stay organized while you are at it. Good luck making your child's birthday party one that they will remember for years to come.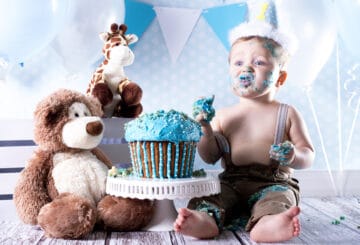 Updated:
Birthday parties are a lot of fun, but planning them can take a lot of work. Planning birthday party for one year old babies is a big deal, and most parents are willing to do anything to make it perfect. Here's everything you need to know about planning your baby's first birthday party including some […]
Read more »
Updated:
Planning a birthday party can be quite the undertaking! Having a checklist can help you keep everything organized and ensure that you don't forget about anything important. We've got a checklist here that you can use for your party, or perhaps it will inspire your own! Key Points One of the first things you'll want […]
Read more »