Let's Get Ready for Baby!
Sign up for our monthly pregnancy email series, and you'll get regular updates on your baby's development, helpful timelines to get ready for their arrival, must-have baby needs and so much more! PLUS, you'll get instant access to the MomsWhoThink "Ultimate Guide to Baby Naming in 2022."
CLICK HERE
to get started!
[addtoany]
Stuffed crust pizza is a favorite food of many because of how delicious it is to not only eat a slice of pizza but to then have the delicious delicacy of crust stuffed with cheese at the end of the pizza! It is like two surprises in one scrumptious meal.
This also applies to many other dishes, too. Stuffing food with cheese just makes it taste better. On top of that, it is a very simple process that will not take up a lot of your time, when it is already so precious, to begin with. Cheese stuffed meatloaf is precious, too.
Cheese Stuffed Meatloaf Recipe
Meatloaf is one of those dishes that has gotten a bad rap over the years. Many television shows and comedy bits tend to use meatloaf as a cheap joke when discussing food that either parent does not know how to cook in a manner that will result in it being tasty or cafeteria workers will plop onto the tray of a student without second care about what the meatloaf tastes like.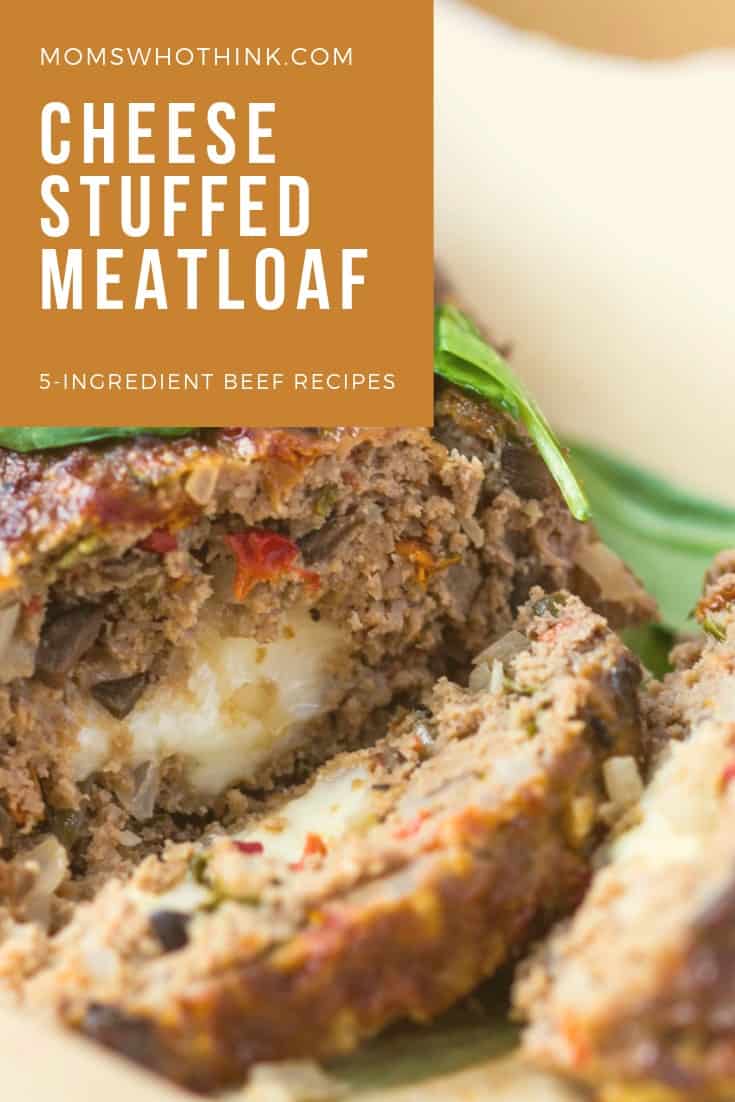 Obviously, these are unsavory scenarios, but they are neglecting the potential for what meatloaf can taste like. When done right, nothing tastes better than a solid meatloaf and it can easily become the signature meal for many at-home cooks. With recipes like this one, you will find yourself waxing poetic and feeling nostalgic for the delicious meatloaf.
For the most part, the reason why this meatloaf is going to stand out above the rest is that nothing tastes quite like a cheese-stuffed meatloaf. Obviously, meatloaf tastes great on its own, but there is no denying that cheese makes everything taste better. Stuffing food with cheese is the be all end all of what cheese is capable of doing to delicious meals already.
This particular recipe does not limit itself to cheese, however. The meatloaf can come comprised of cheese and Picante sauce, as well. Many tend to opt for ketchup with their meatloaf, but Picante sauce brings an entirely new flavor to a classic tradition of a meal. Because when it's a classic like a meatloaf, it is practically begging for variation.
Meatloaf with Mozzarella
Obviously, to cook a delicious meatloaf, you need to have some of the raw ingredients that help elevate the ground beef that you have ready to cook. From bread crumbs to an egg to potentially including peppers and onions within the context of the meatloaf, you can elevate the dish to be so much more than just a popular way of serving meat.
And, obviously, the inclusion of the cheese being stuffed within the meatloaf exponentially emphasizes the versatility of meatloaf to embrace so many different flavors and so many different savory tastes that can set your taste buds into an explosive fireworks display of delight.
This particular recipe calls for the meatloaf to be stuffed with mozzarella cheese specifically. And yes, you can just as easily replace the shredded mozzarella cheese with another flavor of shredded cheese and it will still taste amazing because cheese is cheese, no matter what color, shape, or form it comes in.
However, I definitely feel like mozzarella is going to be the best option for this cheese stuffed meatloaf. All cheese is good, yes, but mozzarella has the perfect texture and ability to stretch and really grip onto the meatloaf and make the entire dish taste incredible. Additionally, the taste of mozzarella is just so complimentary with the taste of meat.
There is a reason, after all, why mozzarella is one of the most popular cheeses to cook pizza and pasta with. Because you can add meat to the mix without missing a beat or an excellent taste. The same goes for this meatloaf, which is deliciously stuffed with mozzarella cheese.
If you enjoyed this recipe, make sure to check out our Mom's Meatloaf Recipe and our Best Meatloaf Recipe.
Print
Cheese Stuffed Meatloaf
---
Author:

Total Time:

1 hour 15 minutes
Description
Stuffing food with cheese just makes it taste better. On top of that, it is a very simple process that will not take up a lot of your time, when it is already so precious, to begin with. Cheese stuffed meatloaf is precious, too.
---
1

–

1/2

pounds ground beef

16 ounces

picante sauce

1/3 cup

Italian seasoned dry bread crumbs

1

egg, beaten

1 cup

shredded mozzarella cheese
---
Instructions
Preheat oven to 350°F.
Thoroughly mix the beef, 1/2 cup of the picante sauce, bread crumbs and egg in a large bowl.
Place the mixture on a work surface and firmly shape beef mixture into a 12×8-inch rectangle.
Sprinkle the cheese down the center of the meat mixture, leaving 1/2-inch border on all sides.
Roll up, starting at the long end, like a jelly roll. Press the ends together to seal.
Place the meatloaf, seam-side down, in a 13×9-inch baking or roasting pan.
Bake at  for 45 minutes.
Pour the remaining salsa over the top of the meatloaf. Bake for 15 minutes more or until the meatloaf is cooked through.
Let stand for 5 minutes before slicing.
Prep Time:

15 Minutes

Cook Time:

1 Hour

Category:

Main Course

Method:

Baking

Cuisine:

American
Keywords: cheese stuffed meatloaf recipe, meatloaf with mozzarella