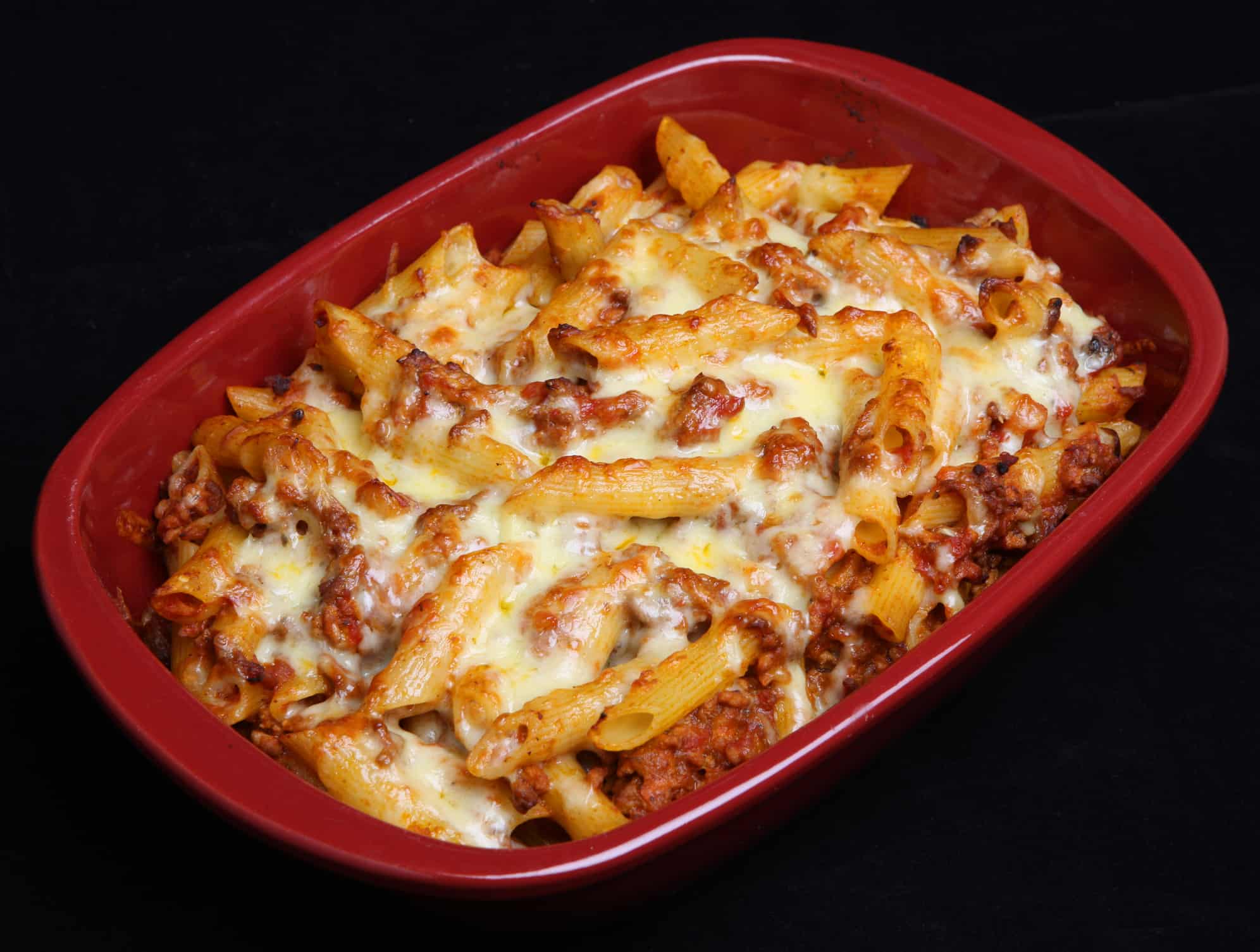 [addtoany]
Pasta casseroles are among the most delicious dishes that can be cooked for an audience that craves accessibility in their food. After all, pasta, beef, and cheese are each well-liked foods and the history of the dish is one that is definitely known as a "crowd-pleaser."
With the name "beefy pasta casserole," you know exactly what you are getting and, therefore, it makes for a very simple list of ingredients and a cooking procedure that is rife with brevity. Pasta casserole can be made with many different protein features, but beef is the favorite of many and it helps make this dish a bona fide classic.
Ground Beef Pasta Casserole
Despite its simplicity, beefy pasta casserole is famous for its ability to pack a lot of flavor through the slew of minimalist ingredients. Obviously, you can add in all sorts of different foods, including, most popularly, peppers and onions. But this recipe is definitely stripping the dish down to basics and keeping things simple. With this recipe, what you see is what you get. And what you get is fantastic.
Thanks to a relatively simple process of preparation and cooking, beefy pasta casserole has become a must-have meal option for people on the go and families who are constantly busy. Are you shuttling your kids back and forth to science fairs and soccer games all while trying to juggle your own home upkeep and your family's occupational life? Beefy pasta casserole will be there for you to make things as simple as possible.
This dish is not the healthiest one you will be able to cook for your family and it is certainly not one of the fanciest or most exquisite. But beefy pasta casserole has advantages that higher-end meals could never even dream of possessing. It bears the qualities of a good "at home" feeling and the knowledge that it's not always about the meal itself. Sometimes, the best memories from cooking and eating come from the people with whom you spend time doing it.
So when you need a meal to bring people together at the end of a long and chaotic day, you need not look any further than the beefy pasta casserole.
Italian Ground Beef Casserole
Pasta casserole made with ground beef is a delicious dish that obviously finds its roots in the realm of Italian cuisine. Tracing its origins back to rainy days in the beautiful country of Italy, the sentiments of cooking something easy on a rainy day when the regular ingredients and cooking processes were staunchly unavailable have translated all around the world, especially in the United States.
Any pasta can be used in a beefy pasta casserole, but the best one is definitely rotini (the corkscrew type of pasta). Ziti, penne, and farfalle all fit the bill well for Italian ground beef casserole, as well, but the texture of rotini is just extremely well-suited to a beefy pasta casserole's mission.
Additionally, many different types of cheese can be baked into a beefy pasta casserole, but it is hard to deny the complementary flavors that come from combining ricotta with mozzarella. Two of the best cheeses in all of Italian cooking are perfect matches for the delicious beefy pasta casserole.
From cooking the beef to stirring the soup and pasta to combine all the ingredients together, cooking a scrumptious and unforgettable beefy pasta casserole (which can seem lackluster, but can definitely explode with tastiness in deft hands) is a breeze.
There are many different variations on beefy pasta casserole that can be employed, as well. The aforementioned peppers and onions make for an interesting kick to the dish's flavor. And why not toss in some garlic, as well? Lastly, many have been partial to trying the dish with macaroni noodles. But if you're going to make any fundamental changes, I would definitely recommend adding as much cheese as possible.
If you enjoyed this recipe, make sure to check out our Cheesy Stuffed Meatballs and Spaghetti and our Chili Mac.
Print
Beefy Pasta Casserole
---
Author:

Total Time:

40 minutes
Description
Pasta casserole can be made with many different protein features, but beef is the favorite of many and it helps make this dish a bona fide classic.
---
1

pound ground beef

1 Tablespoon

dried oregano leaves, crushed

21

–

1/2

ounces (

2

cans) condensed tomato soup

10

–

3/4

ounces water

4 cups

uncooked corkscrew-shaped pasta (rotini)

15 ounces

ricotta cheese

1 cup

shredded mozzarella cheese
---
Instructions
1. Preheat oven to 375°F.
2. Cook the beef and oregano in a 12-inch skillet over medium-high heat until the beef is well browned, stirring frequently to separate meat. Drain any fat.
3. Stir the soup, water and pasta in a 13×9×2-inch shallow baking dish.
4. Add the beef mixture and ricotta cheese and stir to coat. Cover.
5. Bake in preheated oven for 30 minutes or until hot and bubbly. Remove from oven.
6. Sprinkle with the mozzarella cheese. Let stand for 5 minutes or until the cheese melts.
Prep Time:

10 Minutes

Cook Time:

30 Minutes

Category:

Main Course

Method:

Baking

Cuisine:

American
Keywords: ground beef pasta casserole, italian ground beef casserole