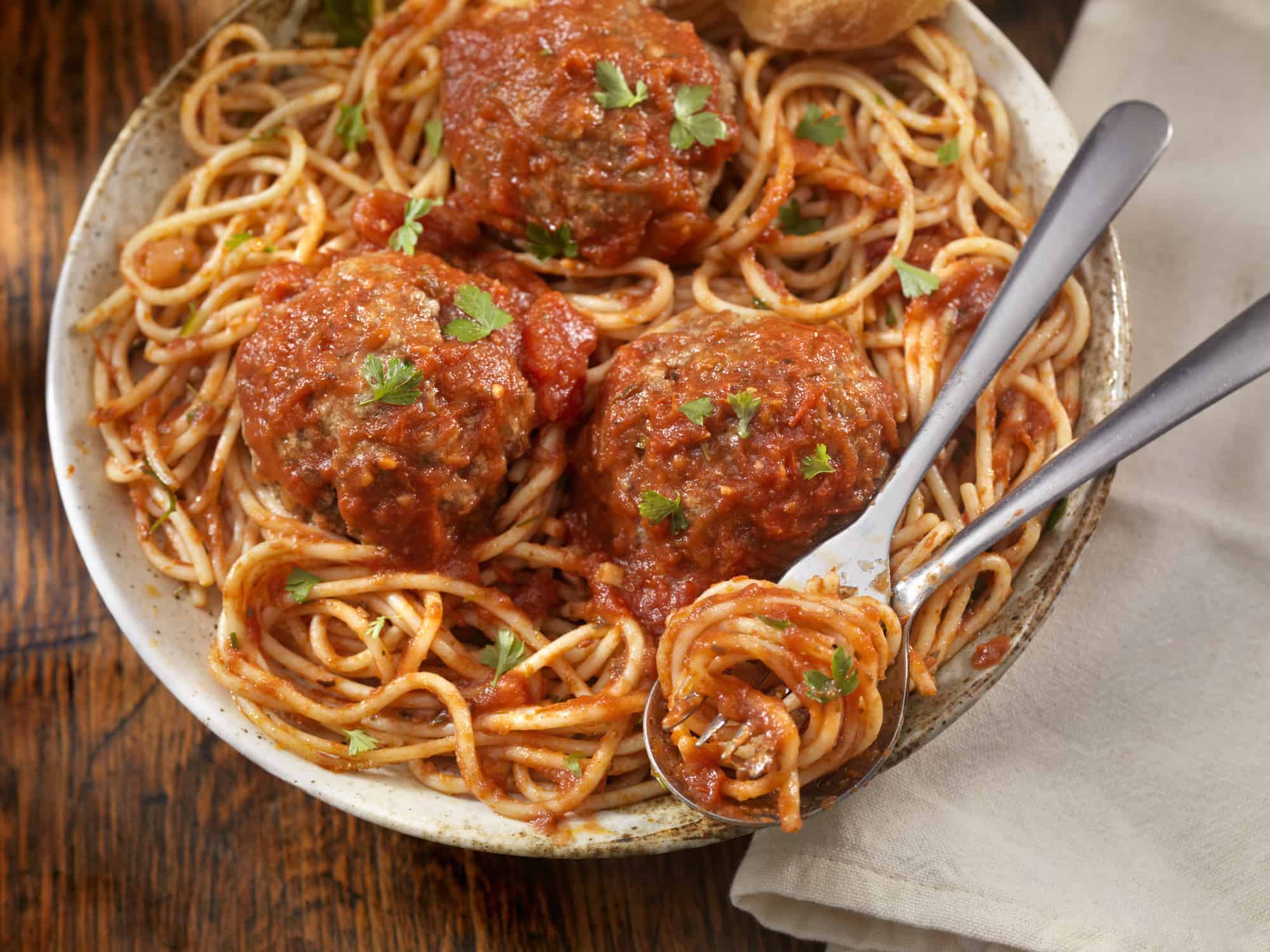 [addtoany]
Spaghetti and meatballs are always a hit in my house. My kids love meatballs and twirling the spaghetti noodles around their fork. Regular spaghetti is easy and fast to make, but sometimes you want it to have a little more substance.
Enter the meatball, a savory dish that fills up your family. It takes simple spaghetti to make it something special. But this recipe kicks it up a notch further and makes it even better. The only thing more delicious than meatballs are meatballs stuffed with gooey cheese. They're so easy to make, you'll start to think regular meatballs are boring in comparison.
Mozzarella Stuffed Meatballs
When you cut into a meatball and see melting cheese, you might think it's magic. But you wouldn't believe how easy it is to make. All you need to do is get some string cheese (the things your kids already love to eat) and cut them into small pieces. Then you roll the meatball around the pieces of string cheese.
The hardest part of this recipe is probably making the meatballs. But you'll be surprised by how quickly the recipe comes together. With jarred marinara sauce and easy-to-boil spaghetti, dinner will be on the table before you know it. This is one of those meals that you know everybody in the house will eat up. You might want to make extra meatballs because your kids (and spouse!) may want to go back for seconds.
If you make a double batch of the meatballs and get a second jar of marinara sauce, you can put them between sub buns and have meatball subs. Your family will love these mozzarella stuffed meatballs, I promise!
Keto Stuffed Meatballs
Lots of people are on the keto, or ketogenic, diet these days. This diet limits carbohydrates and puts the focus on protein and fat. Cheese stuffed meatballs are surprisingly adaptable to the keto diet. When you think about the word "diet," chances are good that you don't think about the food that tastes this good.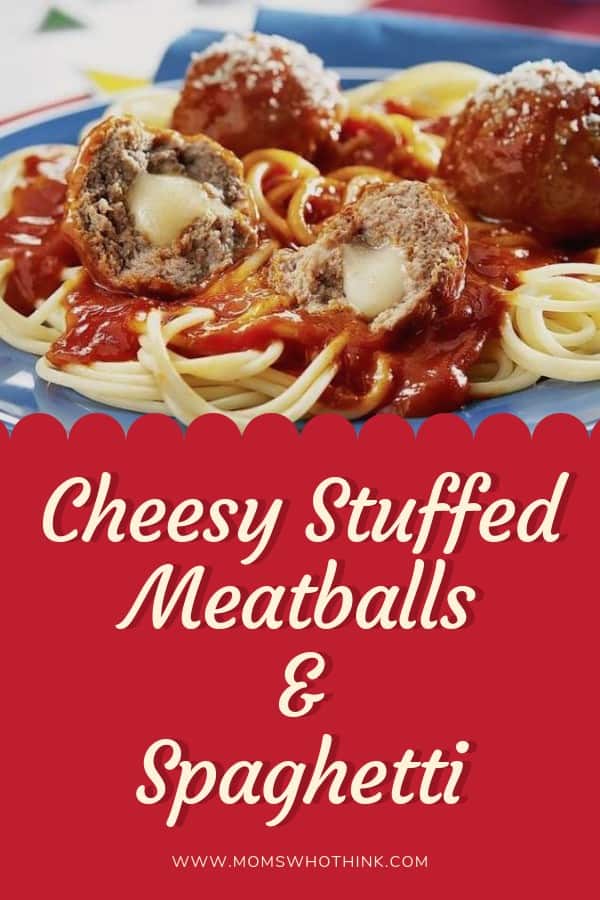 In order to make this recipe keto-friendly, you'll need to remove the bread crumbs. Most keto diets limit carbohydrates to less than 20 grams a day. The keto diet is also generally gluten-free since most sources of gluten such as wheat are very high in carbohydrates.
Fortunately, these cheesy stuffed meatballs are easily adapted to fit into the keto diet. You can use almond flour instead of bread crumbs to remove the gluten and the carbohydrates. If you want to make these truly healthy and keto-friendly, consider adding extra vegetables such as onions and mushrooms.
Regular spaghetti is also not keto-friendly, so you'll want to find alternative options for side dishes. One alternate option is the "zoodle," or noodles made out of zucchini. You can buy them pre-made or get a vegetable spiralizer that allows you to make your own zucchini noodles. The taste of zucchini is mild and it's an easy substitution for wheat pasta.
If you're strictly following the keto diet, you'll also want to be cautious about most pre-made spaghetti sauces. Most commercial jarred sauces contain quite a bit of sugar, which makes it a bad fit for the keto diet. But you can make your own sauce from canned or fresh tomatoes and add a few spices. Tomatoes have some carbohydrates, but they're such a good source of vitamins and nutrients that consuming them is worth it.
When you make these delicious keto cheesy meatballs, you can stick to your diet and still enjoy a hearty, delicious meal. You'll never feel like you're on a diet when you eat this well.
If you enjoyed this recipe, make sure to check out our Classic Bolognese Lasagna and our Spaghetti Cheese Casserole.
Print
Cheesy Stuffed Meatballs and Spaghetti
---
Author:

Total Time:

30 minutes
Description
Spaghetti and meatballs are a go-to meal on busy nights, but this recipe takes it up a notch with mozzarella stuffed meatballs. Using string cheese makes prep super easy and few ingredients make it super fast.
---
1

pound ground beef

1/2 cup

Italian seasoned dry bread crumbs

1 teaspoon

garlic powder

1

egg

2 ounces

mozzarella string cheese sticks, cut into 12 (1/2-inch) slices

26 ounces

(

1

jar) Italian style pasta sauce

8 ounces

spaghetti, cooked and drained
---
Instructions
1. In medium bowl, combine ground beef, bread crumbs, garlic powder and egg; shape into 12 meatballs.
2. Press 1 cheese slice into each meatball, enclosing completely.
3. In 3-quart saucepan, bring pasta sauce to a boil over medium-high heat. Gently stir in uncooked meatballs.
4. Reduce heat to low and simmer covered, stirring occasionally, 20 minutes or until meatballs are done. Serve over hot spaghetti.
Prep Time:

10 Minutes

Cook Time:

20 Minutes

Category:

Main Course

Method:

Stewing

Cuisine:

Italian
Keywords: mozzarella stuffed meatballs, keto stuffed meatballs