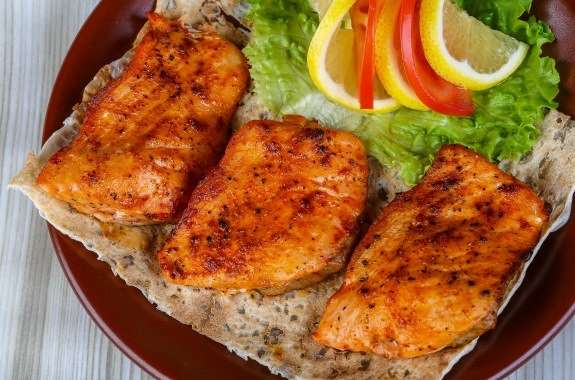 Coca-Cola Chicken with Herbed Potatoes
Coca-Cola Chicken
Let's Get Ready for Baby!
Sign up for our monthly pregnancy email series, and you'll get regular updates on your baby's development, helpful timelines to get ready for their arrival, must-have baby needs and so much more! PLUS, you'll get instant access to the MomsWhoThink "Ultimate Guide to Baby Naming in 2022."
CLICK HERE
to get started!
Ingredients:
4 skinless boneless chicken breast halves, flattened to ¼ inch thickness
1 12-ounce can Coca-Cola
1/2 cup ketchup
1/4 cup honey barbecue sauce
Directions:
1. Place all ingredients in a medium saucepan and bring to a boil.
2. Cover and turn heat to medium.
3. Cook for 20 minutes, stirring occasionally.
4. Uncover, and cook an additional 10 minutes until done. Serves 4.
Herbed Potatoes Recipe
Ingredients:
3 large potatoes
1/2 teaspoon fresh ground pepper
1/2 teaspoon oregano
1/2 teaspoon thyme
1/2 teaspoon sage
1/2 teaspoon rosemary
2 Tablespoons oil
celery salt, to taste
garlic salt, to taste
Directions:
1. Preheat oven to 450 degrees F.
2. Cut the unpeeled potatoes into 1/4 inch slices.
3. Place the potato slices on well greased shallow baking pans.
4. Combine pepper, oregano, thyme, sage, and rosemary in a small bowl.
5. Brush the potato slices with oil and a sprinkle with the herb mixture.
6. Bake the potato slices for about 20 minutes or until they are well-browned and crisp.
7. Sprinkle with combined salts and serve. Serves 4.
Try these similar recipes: