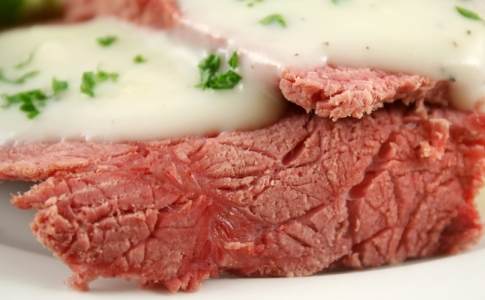 Corned Beef and Cabbage Recipe
Let's Get Ready for Baby!
Sign up for our monthly pregnancy email series, and you'll get regular updates on your baby's development, helpful timelines to get ready for their arrival, must-have baby needs and so much more! PLUS, you'll get instant access to the MomsWhoThink "Ultimate Guide to Baby Naming in 2022."
CLICK HERE
to get started!
This corned beef and cabbage recipe is a favorite. Every St. Patrick's Day something strange happens all around the area. The color green shows up everywhere, in clothing, accessories, hair, even some beverages take on the jade colored hue. And don't forget about the food.
What's a holiday without a menu of its own? Suddenly there's a run on potatoes, cabbage and the star of the show, corned beef. Corned beef brisket is a tough piece of meat that has a wonderful flavor as long as you allow plenty of cooking time. This recipe includes the cabbage, carrots and potatoes in the same pot, which enables everything to soak-up that wonderful flavor.
Ingredients:
1 (3 to 4 pound) corned beef brisket
1 onion, halved
2 ribs celery with tops
1 carrot, peeled
2 bay leaves
1 teaspoon black peppercorns
2 cloves garlic
4 to 6 new potatoes, peeled and quartered
4 to 6 carrots, peeled and cut into bite-size pieces
1 medium head cabbage, cut into wedges
Directions:
1. Cover meat with cold water and add onion, celery, 1 carrot, bay leaves, pepper and garlic.
2. Bring to a boil; reduce heat and simmer about 3 hours or until meat is tender.
3. When fork pierces the meat easily, it is done. Leave in broth for an additional hour.
4. Remove meat from broth.
5. Boil potatoes, remaining carrots and cabbage in corned beef broth until tender, about 10 minutes.
6. When vegetables are done, serve on plate with several slices corned beef on top of vegetables.