So you have decided to adopt a child. Good for you! Adoption is an amazing experience as you will be able to bring a child into your home and raise them as your own. It is also great for the child because they can move into the nurturing environment that they need to grow into a productive member of society. We know you are excited. However, it is important to keep in mind that adoption can take quite a bit of time. In this article, we will talk about how long it takes to adopt a child and the steps that you will need to follow along the way.
Key Points
The length of the adoption process can vary by state, based on the age of the child you want, and how specific you are about the characteristics you're seeking in your child.
Typically, the whole adoption process will take 6-18 months.
The home study will often be the longest part of the process, but the actual application can take several months as well in some cirumstances.
How Long Does It Take to Adopt a Child?
There are multiple variables to consider when it comes to the length of time it takes to adopt a child. Among them are the state where you live, how specific you are about the characteristics of your potential child, and the decision to ask for a newborn or an older child, among other factors. Long story short, it is not a process that will happen overnight. While there is no set answer, according to The Adoption Network, on average, the whole adoption process can take anywhere from 6 to 18 months.
The reason for the lengthy wait time is primarily because there are several parts to the adoption process. These steps include:
Completing an application.
Taking a comprehensive training program.
Participating in a home study.
Receiving final approval.
Each of these steps can take weeks to months. So if you want to adopt a child, it is better to start the process sooner than later. The good news is that there are some decisions that you can make that create a smoother process that will go a bit faster, and we will go over that below.
Completing an Application – Duration: Days to Months
The first step to starting your adoption journey is to complete a comprehensive application. You will also be paired with a caseworker who will help you through the rest of the adoption process.
This is similar to filling out an application for a loan. You will need to show a lot of backup documentation, including letters of reference from friends, family, and employers, proof of meeting minimum wage requirements of your state, verification of income to pay your expenses, and more.
Overall, the application is the quickest step in the adoption process. However, it can still take several days, weeks, and even more than a month, if you don't have your paperwork in order or you are unable to meet your case worker in a timely fashion.
There are several ways that you can make the application easier:
Ask for help if you don't understand a step or what the application is asking.
Supply your information completely and accurately.
Be open and honest with the caseworker when they interview you or ask follow-up questions.
Agree that you will keep the adoption confidential from the child.
Start compiling your backup documentation right away.
Pre-Service Training – Duration: 10 to 16 Hours of Training Over Several Days
The next big step in the adoption process is pre-service training. This is where you will learn a lot about what it takes to be an adoptive parent, what to expect, how to help your new child cope and other important factors that will help you along the way. You will typically complete these classes either immediately before or while you are completing your application.
While the training is only about 16 hours, you will do it over several days or weeks via four to ten sessions, so factor that into your timeline.
Every class will vary from state to state, but in general, these are like the classes you take to get ready for the birth of a child, except in this case, it is unique to adoption. During the training, you will learn what your new child has been through so far in their life and how you can properly integrate them into your family life as seamlessly and lovingly as possible.
When you take these classes, you will typically do so with other couples who are also planning to adopt a child, so you can share stories and information. It is worth knowing that these sessions are not optional, so it is best to get everything you can out of them.
Other lessons during pre-service training include:
How to create a framework of teamwork between you and the adoption agency.
Learn tips for bringing this child into your home.
How to forge a relationship with the child welfare staff that will help you during this journey.
A chance to ask every question you have about the process now and in the future.
Home Study – Duration: Three to Six Months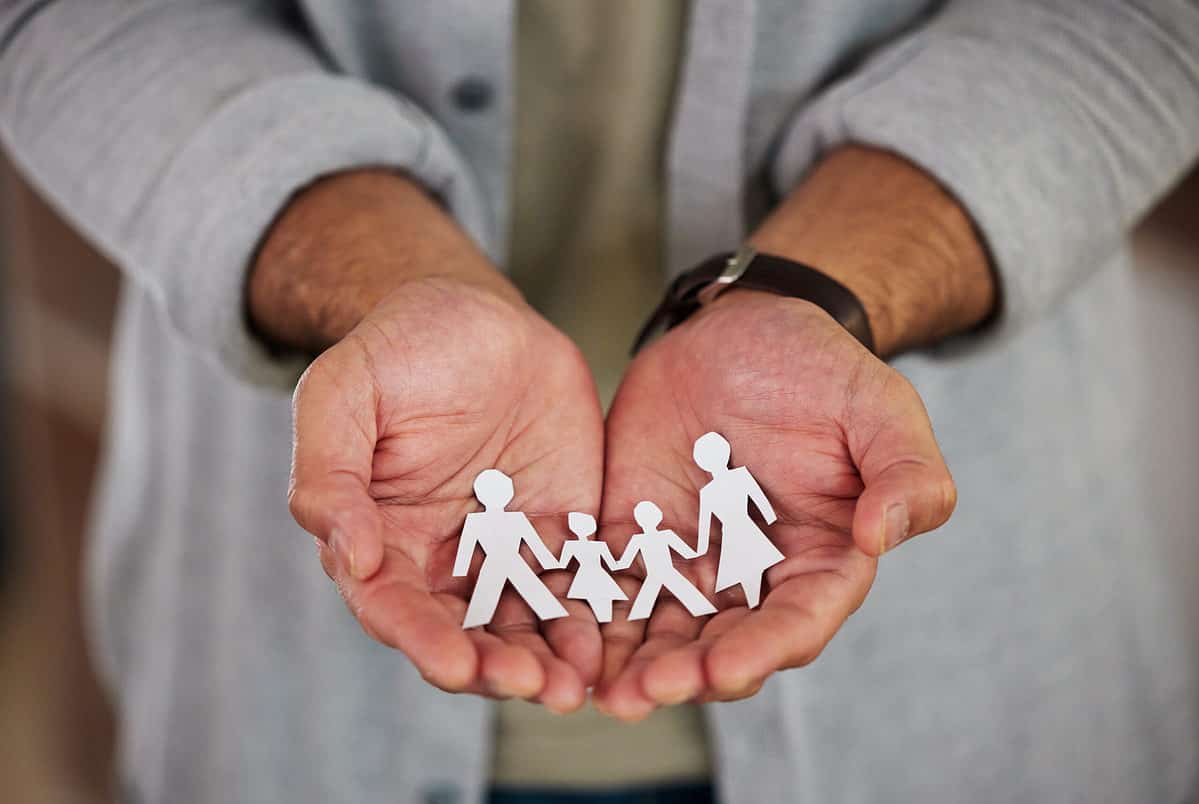 The most comprehensive portion of the adoption process is the home study. This is actually a combination of many different components that will ensure the adoption agency that you have a suitable home environment and parental relationship in order to make your adopted child feel truly welcome and safe.
The components of the home study include:
Interviews
Prepare to be interviewed by a home study specialist several times during your adoption journey. During these sessions, you will be asked many questions that will help the specialist understand your family and home life. It is important to put some thought into the part. You will be asked to provide examples of your past relationships with children, your relationship as a couple, how you handle stress, your experience with grief and loss, and more.
You may be interviewed as a couple or as individuals. Your specialist may use your answers to tell you what age child would be best for your family. Be honest during these interviews, as any faulty information could be a strike against you.
Home Visit
You will likely have many home visits where an adoption specialist will inspect every inch of your home to ensure that it is safe for your future adoptive child. They will ensure that your house is free of hazards, that you have proper fencing in your yard, check that you have all cleaning products in secure cabinets, ensure that you do not have any firearms within reach of children, and more.
The specialist will also verify that you have a suitable place for your child to sleep and get the exercise that they require. If you are planning to adopt more than one child, then they will make sure that your home is suitable.
Health Statements
Since you will be caring for a young child, it is essential that you are in good health so you can be there to protect your new family member. You may be asked to get a physical exam and then get a statement from a doctor that confirms that you are healthy, that you have a standard life expectancy, and that you are physically and mentally capable of keeping up with a rambunctious child.
You will be checked for the warning signs of potential major illnesses, such as high blood pressure and heart health. Mental health is also a major component. If you have visited a therapist in the past, then you may need to provide a statement that says that you are in good mental standing necessary to care for a child.
Income Statements
They say that it takes a village to raise a child, but it also takes enough money. During the home study portion, you will be expected to provide income statements that show that you will make enough money now and in the future to care for your child. You will likely be asked for copies of your paycheck stubs, W-2 forms, and tax documents. Many agencies will also ask about your savings accounts or how you plan to save in the future. You may also be asked to provide proof that you can afford healthcare coverage for your new child.
Background Checks
Perhaps the longest part of this home study process will be the background check for you and your partner. The agency will perform a local, state, and federal check, and you will be asked to provide your fingerprints as well, which means that they will be on the record forever.
If you have any experiences in your past that you believe could disqualify you from adoption, then you should bring them up as soon as possible. You may not be proud of what you have done, but if you disclose that information, then the agency may consider those experiences and how you dealt with them, and if they believe that you handled the situation well, then you may still be qualified for adoption.
In the case that the background comes back with negative results that you did not disclose, then your chance to adopt could be put in serious jeopardy.
Autobiographical Statement
Some agencies will ask you to complete an autobiographical statement which is essentially the story of your life. This is a chance to talk about your childhood and family life and how you have grown over the years. You may also be asked to provide pictures via a scrapbook or social media page.
References
Finally, you will be asked to provide references from family members or friends. These references should be people who have seen you in many different situations throughout the years so they can provide the adoption agency with a comprehensive understanding of your life and yourself as a person. You could choose a past teacher, neighbor, or someone from your church. Granted, one negative review will likely not hurt your chances, but if it is part of a combination of issues, then your status could be put in jeopardy.
Final Approval
At the end of the home study, the specialist will either give you approval to adopt or you may be declined. The approval will outline the details of the specialist's findings, including how many children they believe could live in your home, what age range they should be, who will be the child's guardian and more.
What Happens If I Get Denied?
It is possible to get declined when trying to adopt. Generally, the reason will be given to you. There are several reasons why you might receive a rejection:
Your health or your partner's health is in poor condition.
If you live in a state that doesn't permit single-person adoption or the child's parent has requested a two-person home, you will be rejected if adopting alone. If the agency determines that your marriage is not stable, this can also lead to rejection.
Any substance abuse issues or smoking can lead to rejection.
Your home was determined to be unsafe or located in a dangerous area.
Your financial situation is poor.
If your application is rejected, try to address the reason(s) before applying again or with a different agency. For example, if you smoke, commit to quitting and follow through with that before applying again.
How to Make the Adoption Process Go Faster
As you can see, there are many steps in the adoption process. With so much information to provide and requirements to meet, it is easy to see why it can take six to 18 months to adopt a child. With that said, there are some tips that you can try to make the process as quick as possible. These tactics won't drastically reduce your wait time, but they will take a month or so off of the duration.
Don't Ask for a Specific Race
Many adoptive parents make a choice to adopt a child of a particular race, and that is perfectly fine. However, doing so won't make the process any faster. If you are not specific about the race, then your application will be seen by more birth parents, which will potentially speed up the process.
Don't Ask for a Specific Gender
Just like the race, many adopting parents have a strong desire to adopt a son or daughter. Again, that is your choice, and there is nothing wrong with it. However, there may be more wait time. Not being specific about the gender you want will effectively double your chances of quicker adoption.
Be Financially Ready
Not only can adoption take a while, but it can also be expensive. If you don't have the funds available up front to pay for the home study ($1,000-$5,000), the background check, and the other steps of the process, then it will take longer as you work to secure those funds. To make the process as quick and seamless as possible, get the money ahead of time or take out loans or grants.
Conclusion
As you can see, adoption can be a lengthy process. Consider the time it will take to go through the many steps and make the right decisions for your situation. While it may seem like it takes forever, that moment when your new adopted child comes into your life will be well worth the wait.
The image featured at the top of this post is ©iStock.com/Ridofranz.