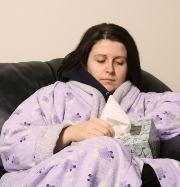 Medical Symptoms
Let's Get Ready for Baby!
Sign up for our monthly pregnancy email series, and you'll get regular updates on your baby's development, helpful timelines to get ready for their arrival, must-have baby needs and so much more! PLUS, you'll get instant access to the MomsWhoThink "Ultimate Guide to Baby Naming in 2022."
CLICK HERE
to get started!
Different medical symptoms can mean different things for each person. One symptom may have dozens of causes, but coupled with other unique symptoms can help you identify a possible health problem.
Our list of the most common health problems and the symptoms that show up to warn you that you have an illness will help you express your concerns to your doctor in a more concise manner. While you may be able to eliminate one possible cause of your medical symptoms, make sure you write everything down to discuss with your doctor.
Eliminating different diagnoses is important to your doctor; you can help him by being aware of what medical symptoms are associated with different conditions. Never leave anything out when discussing a concern with your doctor; your health is at stake. In some cases, your life may be at stake.