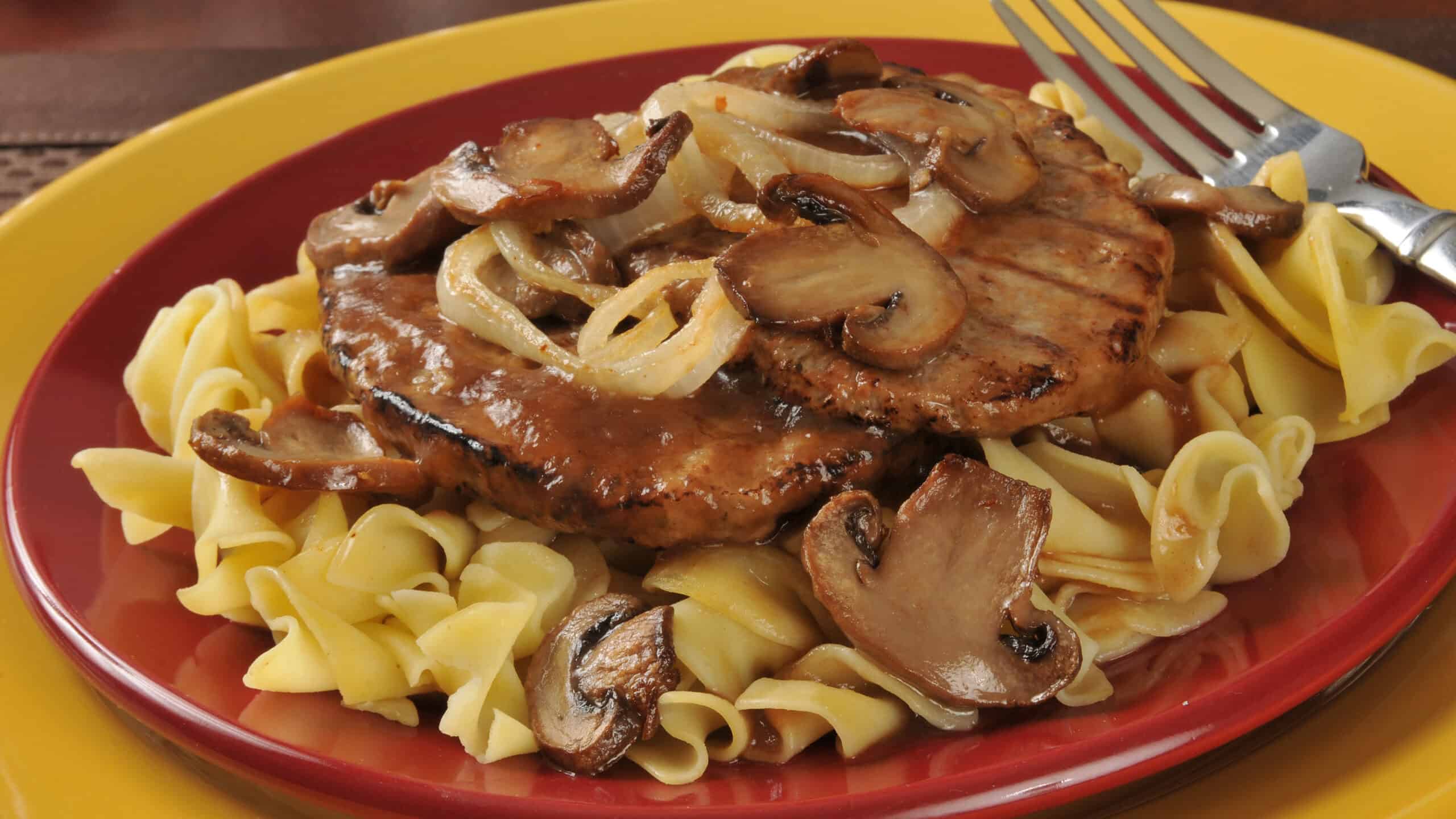 Salisbury Steak Recipe with Buttered Egg Noodles
Ingredients:
¼ pound mushrooms
2 stalks celery
1 medium onion
2 cloves garlic
1 pound lean ground beef
2/3 cup fine plain bread crumbs
½ teaspoon salt
¼ teaspoon pepper
2 Tablespoons butter
1 cup beef broth
2 Tablespoons tomato paste
Hot cooked egg noodles with butter
Directions:
1. Preheat the broiler. Line a broiler pan with foil. Cook egg noodles according to package directions.
2. Coarsely chop the mushrooms, celery, onion, and garlic.
3. Combine half the chopped vegetables with the ground beef, 1/3 cup of the breadcrumbs, the salt and pepper.
4. Form the mixture into patties, a scant ½ inch thick.
5. Place the patties on the broiler pan and broil 4 inches from heat for 5 minutes. Turn over and broil for 7 minutes longer, or until browned on top.
6. While patties are cooking, melt the butter in a medium skillet over medium-high heat until hot.
7. Add the reserved chopped vegetables to the skillet and sauté until the onion is slightly softened, about 2 minutes.
8. Stir in the beef broth, tomato paste and remaining 1/3 cup breadcrumbs.
9. Bring the mixture to a boil, reduce the heat to medium-low and cover and simmer for about 5 minutes.
10. Spoon sauce over Salisbury steaks before serving. Serve steaks with buttered egg noodles. Makes 4 servings.
You might also like: