If you're searching for a simple yet delightful cookie recipe that has less than five ingredients, look no further than this delectable treat that combines the best of both worlds: a cake and a cookie! Fluffy and soft, this recipe is an absolute winner in the world of baking. Whether you're a seasoned baker or just starting out, this cookie recipe will definitely satisfy your sweet tooth and is sure to be a crowd-pleaser.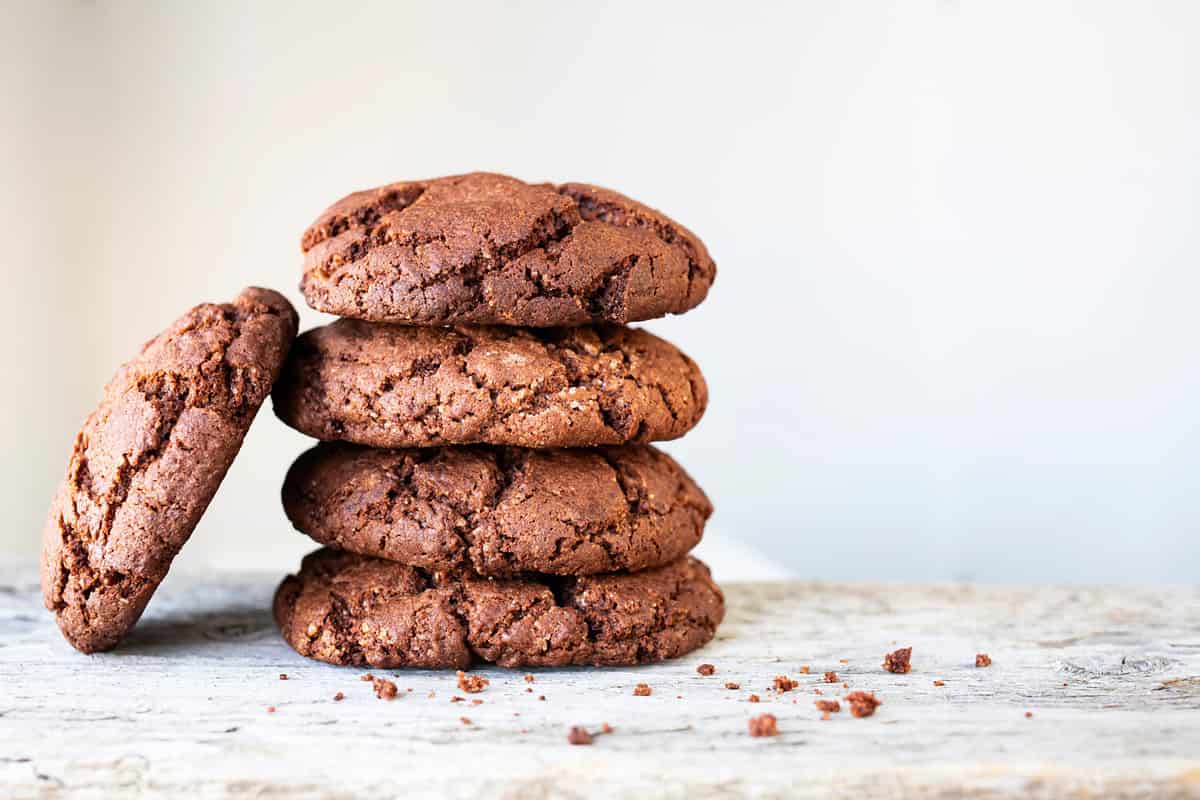 Chocolate Cake Mix Cookies
Ingredients:
1 package of Devil's Food cake mix
1/3 cup vegetable oil
2 eggs
Sugar (for rolling the dough balls)
Directions:
1. Begin by preheating your oven to 350 degrees Fahrenheit.
2. In a large bowl, thoroughly combine the cake mix, vegetable oil, and eggs. Mix well by hand until a smooth, consistent dough has formed.
3. Take 1-inch sections of the dough and roll them into balls. Then, coat each dough ball in the sugar to add a touch of sweetness to the cookies.
4. Place the coated dough balls on an ungreased cookie sheet, spacing them about 2 inches apart.
5. Bake for 8 to 10 minutes in the preheated oven or until set. Because oven temperatures vary, be sure to keep an eye on them to prevent over-baking.
When your cookies are completely cooled, you're in for a treat! Serve these cake mix cookies with some milk, enjoy as a late-night treat, or bring them to a potluck. A pro-tip is that this recipe can be used to make any flavor cookie by substituting the cake mix for your favorite flavor. Personally, we recommend trying something unique like Funfetti!
Whatever the occasion, these cookies are sure to be a crowd-pleaser. Just try not to devour them all in one setting, and if you do, we won't judge.
The image featured at the top of this post is ©HandmadePictures/Shutterstock.com.