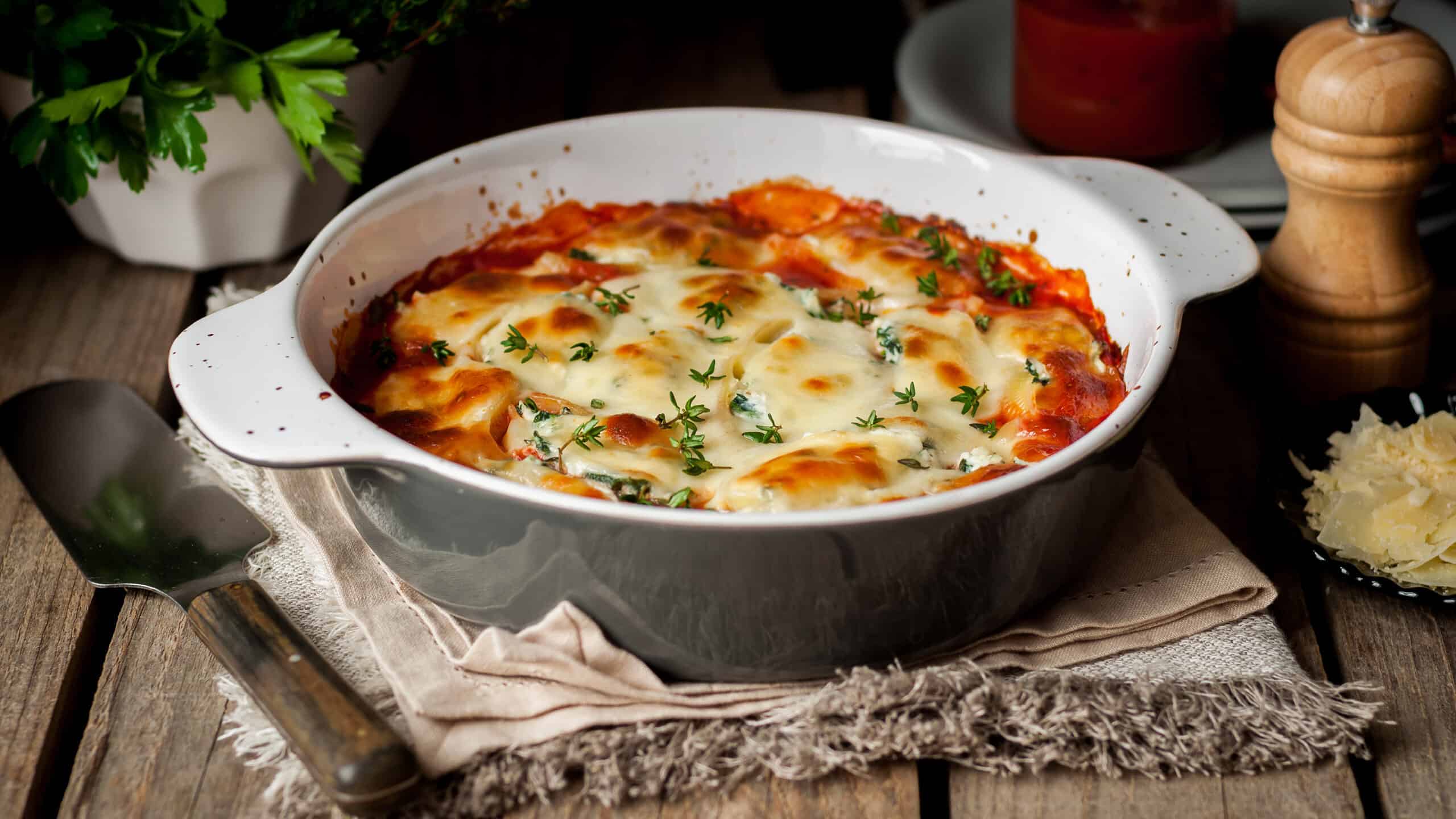 Cheesy Shell Lasagna
Ingredients:
1½ pounds lean ground beef
2 medium onions, chopped
1 garlic clove, minced
1 (14½ ounce) can stewed tomatoes, chopped
1 (14 ounce) jar meatless spaghetti sauce
1 (4 ounce) can mushroom stems and pieces, undrained
8 ounces uncooked small shell pasta
2 cups reduced-fat sour cream (16 ounces)
11 sliced reduced-fat provolone cheese (8 ounces)
1 cup shredded part-skim mozzarella cheese (4 ounces)
Directions:
1. In a nonstick skillet, cook the beef, onions, and garlic over medium heat until meat is no longer pink; drain.
2. Stir in tomatoes, spaghetti sauce, and mushrooms. Bring to a boil. Reduced heat; simmer, uncovered, for 20 minutes.
3. Meanwhile, cook pasta according to package directions; drain.
4. Place half of the pasta in an ungreased 13x9x2-inch baking dish. Top with half of the meat sauce, sour cream, and provolone cheese. Repeat layers. Sprinkle with mozzarella.
5. Cover and bake at 350°F for 35 to 40 minutes. Uncover; bake 10 minutes longer or until cheese begins to brown. Let stand for 10 minutes before cutting.
Serves 12
Per serving
Calories 346
Total Fat 15g
Sat 8g
Protein 27g
Carb 29g
Fiber 2g
Cholesterol 50mg
Sodium 515mg
Diabetic Exchanges: 3 lean meat, 1½ starch, 1 vegetable, 1 fat