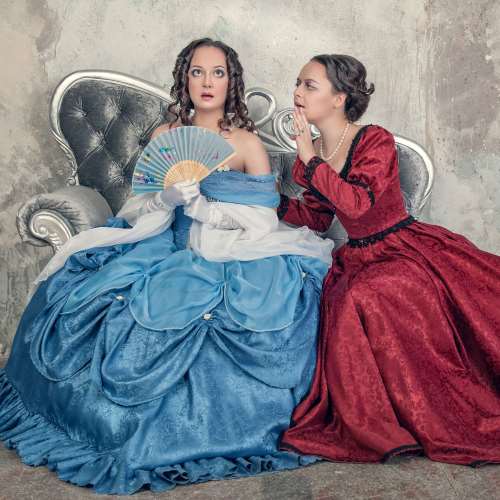 300 Different Ways to Say the Word Said

When you're writing anything, from the next great novel to an editorial, the quickest way to bore a reader is to repeat descriptive words. Said is one of the most overused words when a writer quotes people or characters in a story.
Keep your readers (or listeners) engaged by imaginatively conveying tone and feeling in your quotes. With the list of over 300 words to use instead of the word "said", you'll assure (a form of say to) your followers that you know how to tell a tale.
A

Accused
Acknowledged
Added
Addressed
Admitted
Advised
Affirmed
Agreed
Alleged
Alluded
Announced
Answered
Apologized
Appealed
Approved
Argued
Articulated
Asked
Asserted
Assured
Avowed

 

B

Babbled
Bargained
Barked
Bawled
Beamed
Began
Begged
Bellowed
Bleated
Blurted
Boasted
Boomed
Bragged
Broke In
Bubbled

 

C

Cackled
Cajoled
Called
Cautioned
Challenged
Chanted
Chatted
Chattered
Cheered
Chided
Chimed In
Choked
Chortled
Chorused
Chuckled
Claimed
Clucked
Coaxed
Commanded
Commented
Complained
Conceded
Concluded
Concurred
Confessed
Confided
Confirmed
Congratulated
Consented
Contended
Continued
Convinced
Corrected
Coughed
Countered
Cried
Criticized
Croaked
Crowed
Cursed

 

D

Dared
Debated
Decided
Declaimed
Declared
Decreed
Demanded
Denied
Described
Dictated
Digressed
Directed
Disagreed
Disclosed
Divulged
Drawled
Droned

 

E

Echoed
Elaborated
Emphasized
Enjoined
Enunciated
Equivocated
Exaggerated
Exclaimed
Exhorted
Explained
Extolled

 
---
F

Faltered
Finished
Foretold
Fretted
Fumed

 

G

Gasped
Giggled
Greeted
Groaned
Growled
Grumbled
Grunted
Guessed
Gulped
Gurgled
Gushed

 

H

Hinted
Hissed
Hissed
Hollered
Hollered
Hooted
Howled
Hypothesized

 

I

Imitated
Implied
Implored
Informed
Inquired
Insinuated
Insisted
Instructed
Interjected
Interrupted
Intimated
Intoned

 

J

Jabbered
Jeered
Jested
Joked

 
---
L

Lamented
Laughed
Lectured
Lied

 

M

Maintained
Marveled
Mentioned
Mimicked
Moaned
Mumbled
Murmured
Mused
Muttered

 

N

Nagged
Nodded
Noted

 

O

Objected
Observed
Offered
Ordered
Out

 

P

Panted
Piped
Pleaded
Pledged
Pointed
Pointed Out
Pondered
Postulated
Praised
Prayed
Preached
Predicted
Proceeded
Proclaimed
Professed
Promised
Proposed
Protested
Puzzled

 
---
Q

Quavered
Queried
Questioned
Quipped
Quoted

 

R

Railed
Ranted
Raved
Reasoned
Reassured
Recalled
Recited
Reckoned
Recommended
Reiterated
Rejoined
Related
Remarked
Remembered
Reminded
Repeated
Replied
Reported
Reprimanded
Requested
Responded
Retorted
Returned
Revealed
Roared

 

S

Sang
Sassed
Scoffed
Scolded
Screamed
Screeched
Shouted
Shrieked
Shrieked
Shrilled
Sighed
Smiled
Smirked
Snapped
Snarled
Sneered
Sneezed
Snickered
Sniffed
Sniffled
Snorted
Sobbed
Speculated
Spoke
Sputtered
Squeaked
Squeaked
Stammered
Started
Stipulated
Stormed
Stressed
Stuttered
Suggested
Suggested
Surmised
Swore
Sympathized

 

T

Tattled
Taunted
Teased
Tempted
Tempted
Tested
Testified
Theorized
Threatened
Told

 

U

Urged
Uttered

 
---
V

Ventured
Voiced
Volunteered
Vouched
Vowed
Vowed

 

W

Waffled
Wailed
Warned
Wept
Whimpered
Whine
Whined
Whispered
Wondered
Worried

 

Y

Yakked
Yawned
Yelled
Yelped
Yowled