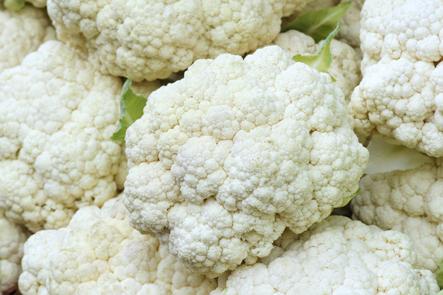 Cauliflower Brown-Butter Soup
Let's Get Ready for Baby!
Sign up for our monthly pregnancy email series, and you'll get regular updates on your baby's development, helpful timelines to get ready for their arrival, must-have baby needs and so much more! PLUS, you'll get instant access to the MomsWhoThink "Ultimate Guide to Baby Naming in 2022."
CLICK HERE
to get started!
Ingredients:
2-3 pounds prepped cauliflower
1 Tablespoon salt
Juice of 1 lemon
4 Tablespoons butter
3-4 cups chicken broth
Optional: grated cheddar, crumbled blue cheese
Directions:
1. Boil florets 15 minutes in a big pot of water with salt & lemon juice.
2. Drain and puree with the chicken broth in blender.
3. Melt butter in a soup pot over medium heat; swirl over heat until the butter begins to turn slightly brown in the bottom of pot.
4. Add cauliflower puree to the pot and bring to a simmer. Season with salt & pepper to taste.
5. Add cheese or herbs as desired and serve with good toast or croutons.