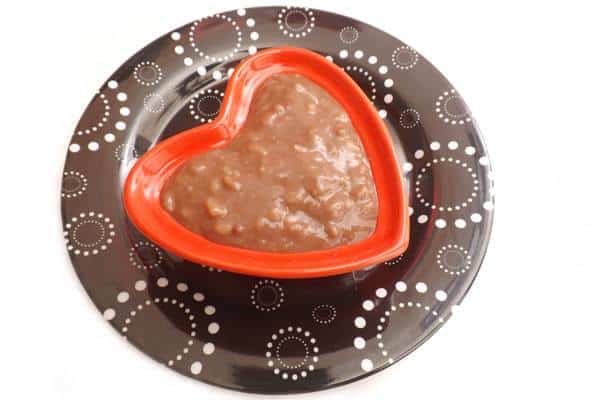 Healthy Chocolate Pudding Recipe
Let's Get Ready for Baby!
Sign up for our monthly pregnancy email series, and you'll get regular updates on your baby's development, helpful timelines to get ready for their arrival, must-have baby needs and so much more! PLUS, you'll get instant access to the MomsWhoThink "Ultimate Guide to Baby Naming in 2022."
CLICK HERE
to get started!
If you like rice pudding, and you love chocolate, give our healthy recipe for Chocolate Rice pudding a try. This is a perfect week night dessert, as it's easy and uses basic ingredients that most of us already have on hand.
While your entrée Is cooking, you can whip up a batch of this pudding on the stove top, and it can chill while you're eating your dinner and cleaning up the dishes.
Ingredients:
1 quart whole milk
2/3 cup white rice, uncooked
1/2 cup sugar
1/4 cup semi-sweet chocolate chips
2 eggs
1/2 cup evaporated whole milk
1/2 cup sugar
1-1/2 Tablespoons flour
1 teaspoon vanilla
Directions:
1. Place milk, rice, and sugar in large saucepan. Simmer over medium heat; stir continuously.
2. Reduce heat to low; simmer uncovered until rice is tender, about 25 minutes. Check to make sure rice doesn't scorch. Add chocolate and stir until melted.
3. Beat eggs, evaporated milk, sugar, flour, and vanilla in medium bowl until smooth. Gradually beat egg mixture into rice mixture.
4. Stir continuously; cook over medium heat until thickened, about 5 to 7 minutes. Do not allow pudding to boil.
5. Pour pudding into medium bowl. Cover and chill.
Makes 4 Servings, about 2/3 cup each, plus 4 servings for another meal
PER SERVING:
Calories 325
Total fat 9 grams
Saturated fat 5 grams
Cholesterol 74 milligrams
Sodium 94 milligrams