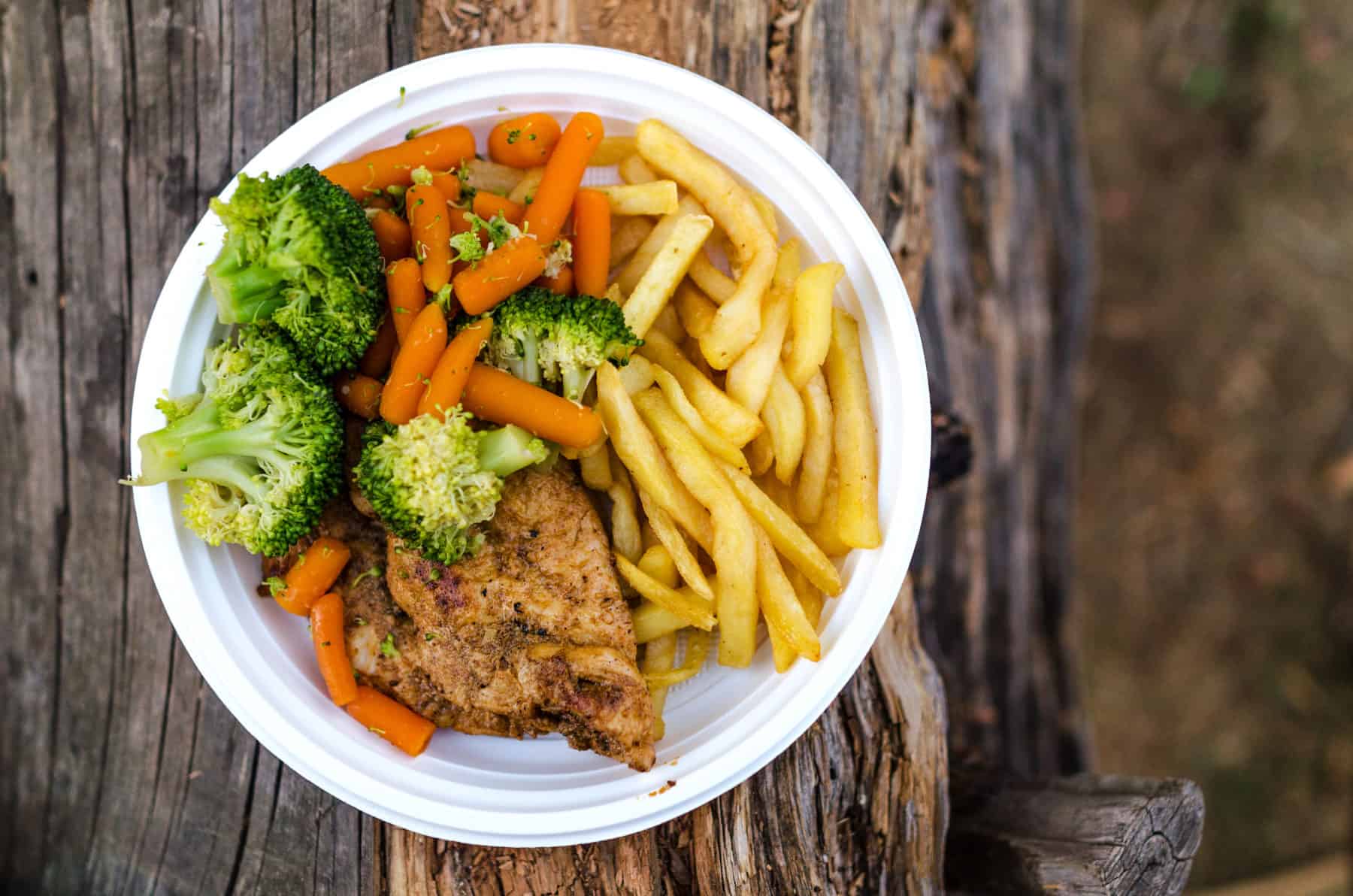 Let's Get Ready for Baby!
Sign up for our monthly pregnancy email series, and you'll get regular updates on your baby's development, helpful timelines to get ready for their arrival, must-have baby needs and so much more! PLUS, you'll get instant access to the MomsWhoThink "Ultimate Guide to Baby Naming in 2022."
CLICK HERE
to get started!
[addtoany]
Pork makes a great base for any meal. What sets your dish apart is the way you flavor it and ginger can be perfect for adding some zing to your protein. Often described as having a peppery taste, it works in savory dishes to give food a warm, woody flavor. It also has several health benefits that can increase the nutritional value of your meal.
 Read on to find out how ginger can be used to take pork to the next level. 
Ginger Ham
Let's start by talking about the difference between pork and ham. Ham is pork that is taken from a certain part of a pig, that being the pig's hind legs. It is preserved by using the methods of salting, wet curing or smoking and as a result, it has a saltier, smokier taste than other kinds of pork. It is also usually available in a ready to eat form while other types of pork will take some preparation.
Despite the differences between ham and other types of pork, any type of pork will work well with a ginger flavoring.
In our recipe, we start by seasoning the pork with salt and pepper and then cooking it in a skillet with olive oil. We then whip up a mixture that contains 1/2 cup chicken broth, ½ cup honey and 2 teaspoons fresh, grated ginger. We add the mixture to the pan allowing it to absorb the flavors. 
Recipes for ginger ham start with an entire bone in ham. This one for Ginger-Honey Ham requires you to make cuts in the ham with a knife and rub with salt. The cuts will allow the seasoning to sink in. Place in a roasting pan and roast for 3 hours.
Next whisk together 1 cup honey, ½ cup ginger ale, 3 tbp. minced crystallized ginger, 3 tbsp. Chopped fresh rosemary, 2 tbsp. orange zest, 1 tbsp. black pepper, and ¼ tsp. ground cloves. Baste ham with 1/4 of the mixture and bake 15 minutes at 425 degrees basting with more of the mixture every 5 minutes. 
Perfectly Glazed Carrots
Although the pork is the star of the dish, the carrots work as the perfect complement. They increase the nutritional value of the meal while lending a sweet taste that works perfectly with the ginger and protein.
In our recipe, the carrots absorb the honey ginger mixture from the pork to give them a great glaze. However, if you are making carrots by themselves, you can still give them a glazed texture that will flavor them perfectly.
To glaze carrots, you should start by cutting them into uniform pieces so they absorb the glaze evenly. The glaze usually consists of brown sugar but honey or maple syrup can also make good alternatives. 
Here is a recipe for perfectly glazed carrots that the whole family can enjoy. 
To make the recipe, start with 1 ½ lbs. Carrots peeled and cut. Add 1 ½ cups water and bring to a simmer. Cook 8-10 minutes until carrots are tender and drain excess water.
Next stir together ¼ cup brown sugar, ¼ cup butter and ¼ cup salt. Add to pan and stir to coat carrots. 
Let cook an additional 4-5 minutes until a sauce has formed. Sprinkle with parsley if desired and serve. 
A ginger ham and carrot dish is a healthy meal to serve your family. Ham is a great source of protein as well as other vitamins and minerals and it can be low in fat and calories depending on how it is prepared. 
Carrots are rich in fiber, antioxidants and other vitamins and minerals. They are great for lowering cholesterol and improving eye health.
Ginger is known for relieving nausea, pain and indigestion. It can also boost cardiovascular health and reduce the risk of colds and flus. 
Honey is rich in antioxidants and has been shown to improve heart health, lower cholesterol, blood pressure, triglycerides and more.
Pork is a great protein to center a meal around and you can really elevate the taste with a ginger baste. Carrots make a great side but when it comes to what you choose to complement your protein, the sky is the limit. How will you be working with these ingredients to make a great dish for your family?
If you enjoyed this recipe, make sure to check out our Maple Pecan Pork Chops and our Pork Chops Devine.
Print
Honey-Ginger Glazed Pork and Carrots Recipe
---
Author:

Total Time:

25 minutes
Description
Although the pork is the star of the dish, the carrots work as the perfect complement. They increase the nutritional value of the meal while lending a sweet taste that works perfectly with the ginger and protein.
---
1 Tablespoon

olive oil

4

boneless pork loin chops (about

5 ounces

each)

½ cup

reduced-sodium chicken broth

½ cup

honey

2 teaspoons

grated fresh ginger

2 cups

baby carrots
Salt and freshly ground black pepper
---
Instructions
Heat the oil in a large skillet over medium-high heat.
Season both sides of the pork with salt and freshly ground black pepper.
Add the pork to the hot pan and cook for 1 to 2 minutes per side, until golden brown.
Whisk together the broth, honey and ginger and add the mixture to the pan.
Add the carrots and bring to a simmer.
Simmer for 3 minutes, until pork is tender and the carrots are crisp-tender.
Prep Time:

10 Minutes

Cook Time:

15 Minutes

Category:

Main Course

Method:

Pan-Frying

Cuisine:

American
Keywords: perfectly glazed carrots, ginger ham