Even though Chipotle is a quick-service restaurant, it's often seen as one of the healthier options out there. Burritos may not be at the top of the healthy foods list, but Chipotle also has a number of salads and protein bowls that seem healthy on the surface. If you're considering grabbing a meal at Chipotle, you might wonder if it's actually healthy.
Like most restaurants, there are both healthy and unhealthy options at Chipotle. The ability to customize your entire meal means you can find nutritious options, especially if you look at the nutritional value of menu items ahead of time. Keep reading to find out the healthiest options at Chipotle and simple ways to make your meals healthier.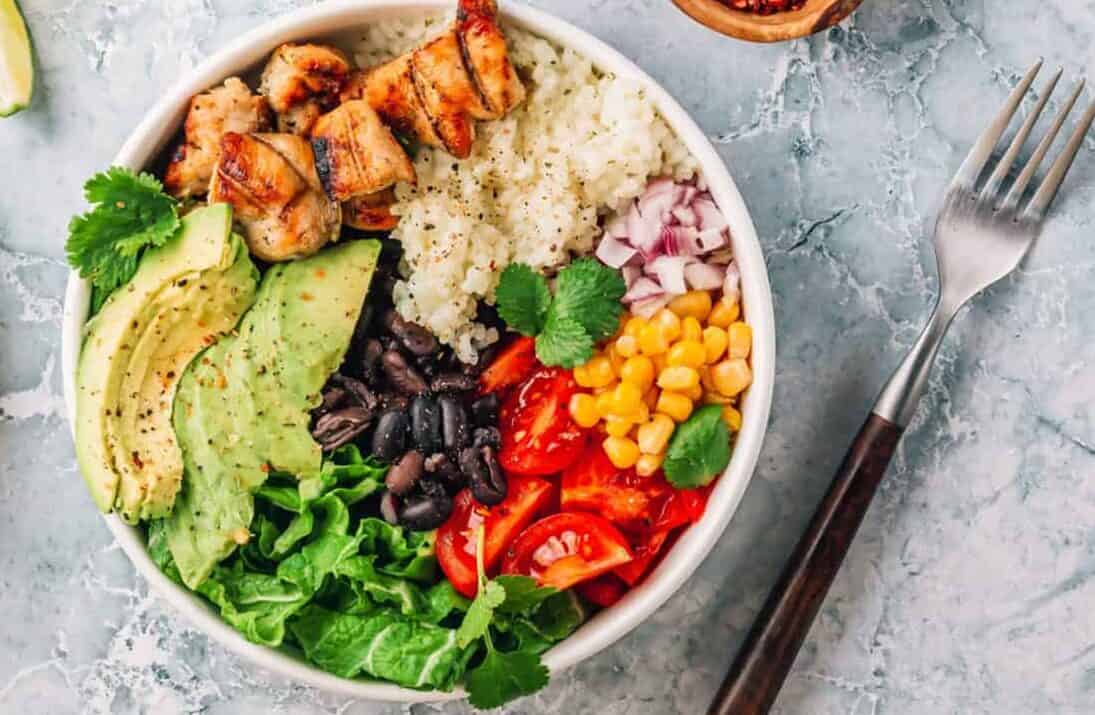 Is Chipotle Healthy?
Compared to many other fast-food or quick-service restaurants, Chipotle is considered one of the healthier options. One of the things that makes it healthy is you can choose exactly what you put in your meal.
Additionally, the ingredients at Chipotle are fresh and free of artificial additives. There are many benefits to eating fresh ingredients compared to highly processed ingredients. However, this doesn't mean everything on the menu at Chipotle is healthy. Even with fresh ingredients, you can certainly rack up the calories, carbs, and sodium if you're not careful.
Ordering a lunch or dinner meal at a restaurant like Chipotle can be incredibly convenient, especially if you're eating on the go or don't have time to cook. But no matter how healthy the ingredients may be, you can unintentionally order something that throws off the entire rest of your day.
The best way to ensure your Chipotle order is healthy is to know the healthiest options and plan your order beforehand. Chipotle has a nutritional calculator on their website, making it easy for you to plan your meal ahead of time to see how it fits into the rest of your day.
How to Make Chipotle Healthier
Even though a meal at Chipotle starts with fresh ingredients, paying attention to what you're adding to your meal is still important. If you haven't eaten at Chipotle before, there are several steps in the ordering process, and if you don't plan ahead, it's easy to order something with an enormous amount of calories.
To help make ordering a healthy meal at Chipotle easier, let's look at what options you can choose in each step.
Step 1: Choose Your Base
The base or entree of your meal is one of the key factors in how healthy your meal is. Here are all the base options at Chipotle:
Burrito
Burrito bowl
Lifestyle bowl
Quesadilla
Salad
Taco
The burritos, quesadillas, and tacos include a tortilla, while the other options don't, and the burrito bowl is essentially the fillings of a burrito in a bowl without the tortilla. A salad has toppings to choose from, like a burrito bowl, but includes romaine lettuce, spinach, and kale instead of rice. Greens like kale are full of vitamins and minerals like antioxidants, vitamin C, and calcium.
The Lifestyle Bowls at Chipotle are premade burrito bowls or salads. These also cater to specific diets. For example, they offer one that is Whole30-friendly and one that is Keto-friendly. Choosing one of the Lifestyle Bowls is one of the simplest ways to control what goes into your meal because you can see their nutritional value ahead of time.
Burritos and quesadillas can be a healthy option, but it's important to consider that the tortilla alone can add over 300 calories.
Step 2: Choose Your Protein
Another essential part of your healthy meal at Chipotle is the protein you include. Whether you choose a salad or a burrito bowl, the protein can add a lot of essential nutrients to your meal.
Here are the protein options you can choose from:
Chicken
Steak
Barbacoa
Carnitas
Sofritas
If you don't want to add a protein to your meal, you can choose the veggie option, which includes guacamole. For each protein, you can either add the standard amount or ask for double the protein, which does cost extra. The lowest calorie option is the steak or the sofritas, which is a plant-based protein made of tofu. The highest calorie protein on the menu is carnitas, or pulled pork. 
Aside from the calories, sodium is the biggest issue with most protein options. While the sofritas may seem like a healthy, plant-based protein, it has 560 mg of sodium. This is pretty high compared to other options like the chicken, which only has 310 mg of sodium.
Sodium is an essential nutrient, but too much sodium in your diet can lead to adverse health effects such as high blood pressure and an increased risk of heart disease.
Step 3: Pick Your Rice or Beans
Once you've chosen your base and protein, you can decide whether you want rice, beans, or other toppings. For beans and grains, you can choose from the following options:
White rice
Brown rice
Black beans
Pinto beans
You can also leave off the rice or beans, but these add a good amount of nutrients and protein to your meal. Brown rice does have more fiber and other nutrients than white rice, but white rice can be a healthy option as well. Additionally, black and pinto beans are a great way to add fiber and protein to your meal.
Step 4: Choose Your Toppings
The last and most difficult part of keeping your meal healthy is choosing your toppings. While adding veggies is a no-brainer, there are several other toppings that you'll want to add in moderation. Here are the available toppings at Chipotle:
Fajita veggies
Romaine lettuce
Cheese
Roasted chili-corn salsa
Fresh tomato salsa
Tomatillo-green chili salsa
Sour cream
Queso Blanco
Guacamole
The highest-calorie toppings are sour cream, cheese, and guacamole. Adding guacamole costs an extra $2.65 and adds a whopping 230 calories to your meal. While guacamole can be a delicious way to add some healthy fats, keep in mind how many calories it adds. If you're going to add guacamole, reduce the number of calories elsewhere to avoid going over your limit.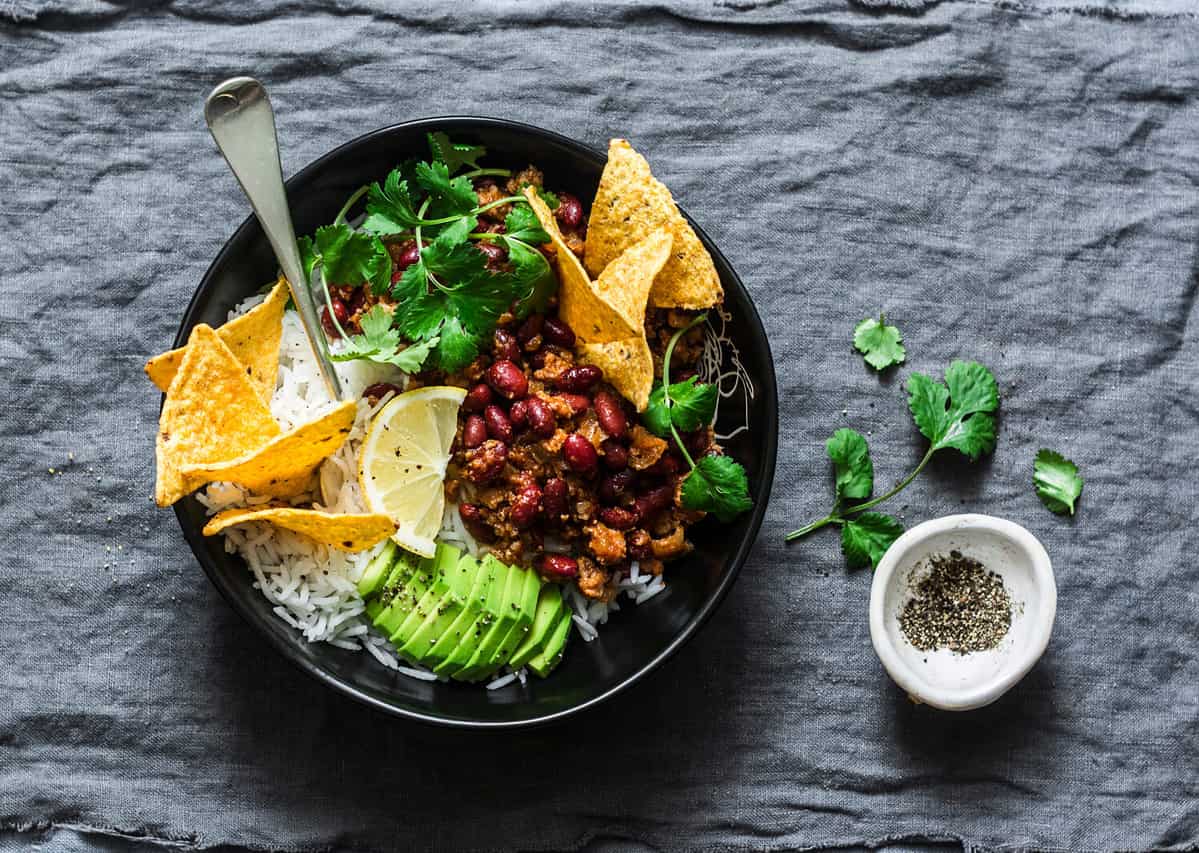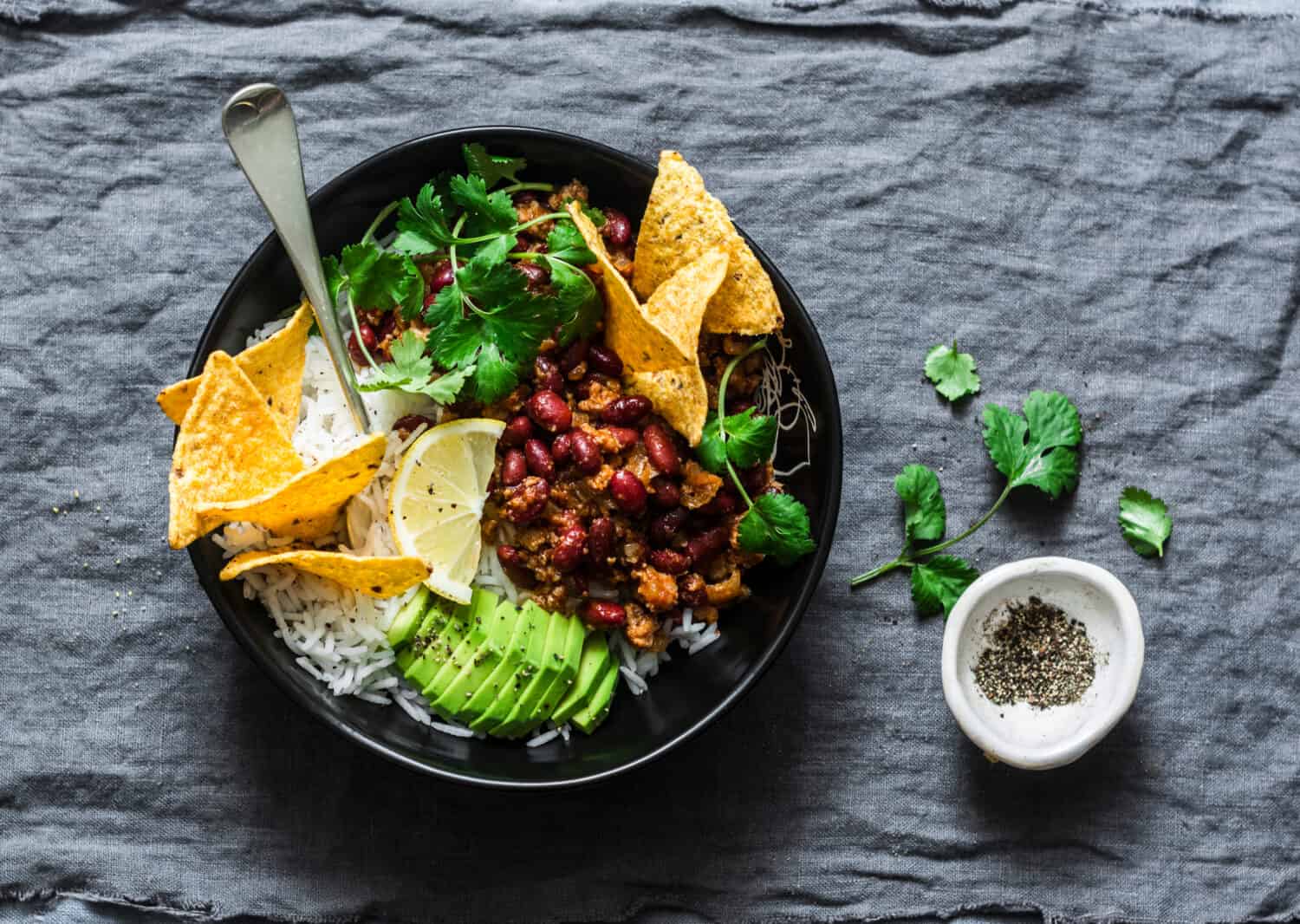 Healthy Options at Chipotle
If you're trying to order a healthy meal at Chipotle, the entire menu can be overwhelming. Without a plan, you can end up creating a meal that's way over your daily calorie limits or sodium intake for the day. The best thing you can do to keep your meal within the proper range is to choose your meal ahead of time or order something with the calories already decided, like one of the Lifestyle Bowls.
By far, the Lifestyle Bowls are one of the healthiest options at Chipotle, but they're not the only healthy option. Here are a few healthy meals to order at Chipotle:
Wholesome Bowl (470 calories)
Grain Freedom Bowl (470 calories)
Salad with chicken and fajita veggies (200 calories)
Burrito bowl with steak and lettuce blend (250 calories)
There are numerous combinations you can create with your order. No matter what you choose, remember that it's important to find a balance between all the ingredients in your meal. There's nothing wrong with adding sour cream or cheese to your burrito bowl, but include some veggies as well.
If you're going to create a custom order at Chipotle instead of sticking to a Lifestyle Bowl, here are a few ways to make your selection healthier:
Load up on the veggies. The fajita veggies are a great addition to any entree. One serving of the fajita veggies only adds 20 calories, and they don't cost extra, either.
Skip the high-calorie toppings. As tempting as it is to load on the cheese or sour cream, these are some of the highest-calorie toppings on the menu. If you can't go without it, you can always ask for "light" sour cream or cheese to avoid adding too much to your meal.
Avoid the chips and drink. It's not just your entree at Chipotle that might rack up the calories–it's the sides and drinks as well. A side of chips and queso or salsa is definitely delicious, but the regular-size chips and queso blanco are a whopping 780 calories. Additionally, if you choose to order a fountain drink, this can add another 300 calories. 
Go for a bowl or salad. Keep in mind that although the burritos or quesadillas at Chipotle may be tasty, the tortilla itself adds over 300 calories. If you want to enjoy yummy toppings such as guacamole, sour cream, or cheese, you can enjoy them by cutting out the tortilla and ordering your entree as a bowl or salad.
Final Thoughts
Not everything you order at Chipotle is going to be healthy, even if it is healthier than some other quick-service restaurants. Since you're able to completely customize your order, you're in control of how healthy your meal is.
There are many nutritious options and ways to control your entree's calories, carbs, and sodium. Keep these tips and healthy options in mind next time you're craving a burrito bowl or salad from Chipotle.
The image featured at the top of this post is ©Bystrov/Shutterstock.com.