When you think of fast and easy Mexican eateries, consider your options between Qdoba vs. Chipotle. Both Qdoba and Chipotle are major Mexican food chains. They serve classic burrito bowls, spicy salsa, creamy guacamole, crispy chips, burritos, and cheesy quesadillas. But how do the two compare in terms of health profile, pricing, and ingredients? Chipotle was founded two years before Qdoba. However, the chains have stayed on relatively the same playing field in terms of customer base and menu offerings. The two are definitely healthier on certain fronts than other chains like Taco Bell. But which one is better overall? Read on as we do a deeper dive into the health profile and history of these two food chains.
This post will help you to get a better idea of which option is a better option between Qdoba vs. Chipotle. We'll get into a comparison of price points, and the different ingredients that are used. Next time you need to make a call between Qdoba vs. Chipotle, pick your menu items armed with all the important facts. We're going to look at the nutritional differences between their menus, cost comparisons, and more. Now, let's get into the details of the major differences between Qdoba vs. Chipotle.
Qdoba vs. Chipotle: What Is The Difference?
When comparing the health profile, cost, and ingredient differences between Qdoba and Chipotle, there are a few things to consider. The portion sizes at Chipotle appear to be bigger. However, Chipotle offers fewer ingredients, which can make the health profile of the meal a bit harder to customize. Price-wise, Chipotle seems to be more expensive, but with larger portions, that may be worth further cost analysis.
A major point of contention between the two chains comes down to add price of the the guacamole. The fact is that Qdoba offers a certain amount of free guacamole with their entrees. Whereas Chipotle is known for charging extra for their guacamole. This can add between $3-$6 USD to your overall meal, depending on what size of guacamole you order for your side. These are more general differences, so let's get into the specifics that set Qdoba vs. Chipotle apart.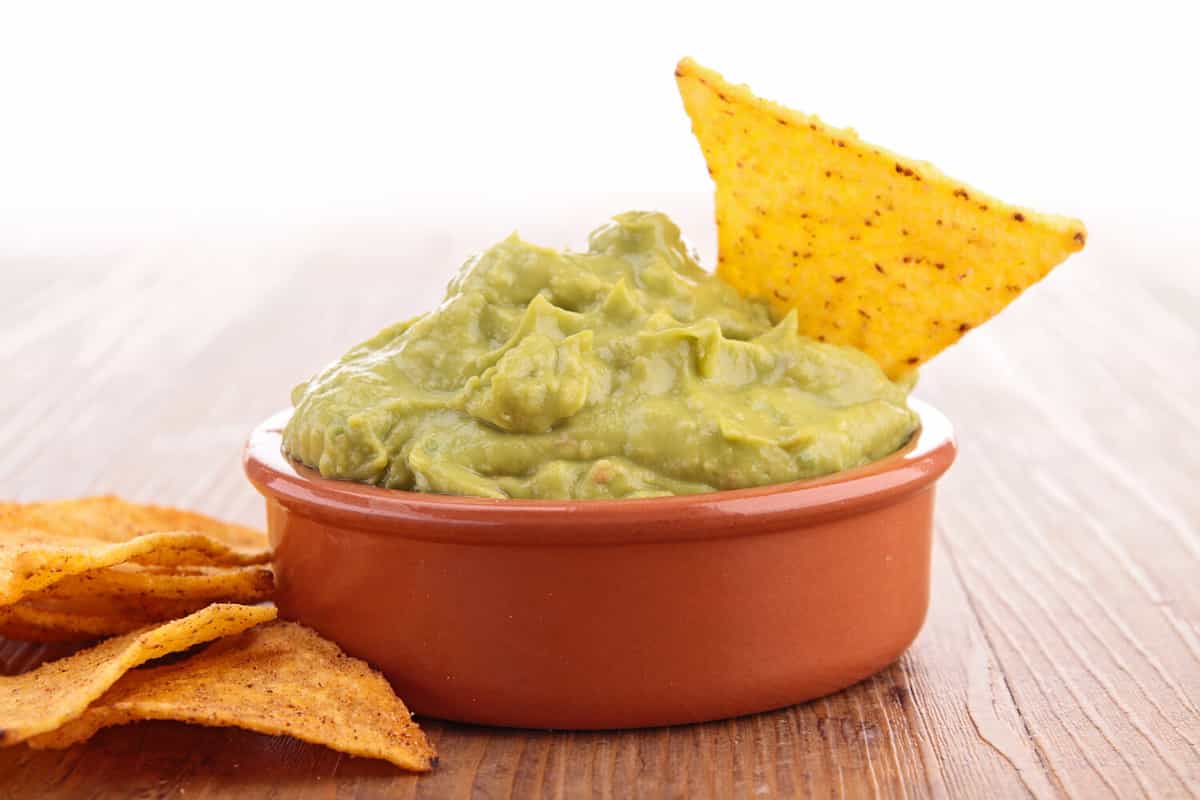 The History of Qdoba
Qdoba was originally founded as Zuma Fresh Mexican Grill in 1995. Started in Denver, Colorado it was renamed Qdoba in 1997. By 2005 it had franchised into 200 stores across the U.S. Flash forward to 600 stores by 2011, it opened its first Canadian location in 2012. Qdoba continued expanding its stores and its menu. Enter from stage right, Qdoba introduces the spicy queso diablo and Impossible protein. From here, the franchise takes steps in 2021 to offer compostable cups and recyclable straws. And here we are today, where Qdoba has 769 locations between North America, Canada, and Puerto Rico.
Health Profile & Pricing Of Qdoba
How Healthy Is Qdoba?
In terms of its health profile, Consumer Reports recommends the pulled pork corn tacos. These feature corn tortillas, which are whole grain and have fewer calories than flour tortillas. The nutritional breakdown of this menu item has a calorie count of around 270, 13 grams of fat, and 5 grams of saturated fat. There are 26 grams of protein, 41 grams of carbohydrates, and 960 milligrams of sodium. Comparing a chicken burrito bowl from Qdoba vs. Chipotle, the breakdown shows that Chipotle is higher across the board in terms of calories, sodium, and protein.
How Expensive Is Qdoba?
Journalist Alex Schultz of GQ went to bat for Qdoba in terms of its pricing, and health profile being that much better than Chipotle. In his article, he discusses how the cost of Qdoba is better because you have more ingredient choices than Chipotle. So even though the portions may be less, you're still able to customize your burrito bowl more at Qdoba. Vegetarian options at Qdoba are typically less than their meat-based bowls, though this can depend on your own customization. They also include a set amount of guacamole and queso, free with your order, which reduces extra costs overall.
The History of Chipotle
Chipotle was started in 1993 by Steve Ells. Ells was inspired by the massive street burritos sold in the Mission area of San Francisco. Chipotle Mexican Grill was first opened in Denver, Colorado. They began to make quick and easy, very large burritos for the first customers of the future super chain. McDonald's invested money in Chipotle in 1998, which really helped it to franchise. Chipotle began to offer more menu items. The burrito bowl, for instance, was basically a deconstructed burrito for those who didn't want it wrapped a certain way. With 13 stores in 1998, the chain only continued to grow. They had upwards of 500 restaurants before McDonald's eventually sold its shares and Chipotle became its own company. From 2006 onwards, Chipotle went on to open over 1,000 in the U.S. Now, Chipotle has over 3,200 restaurants in the U.S., the UK, France, and Germany (via Chipotle.com).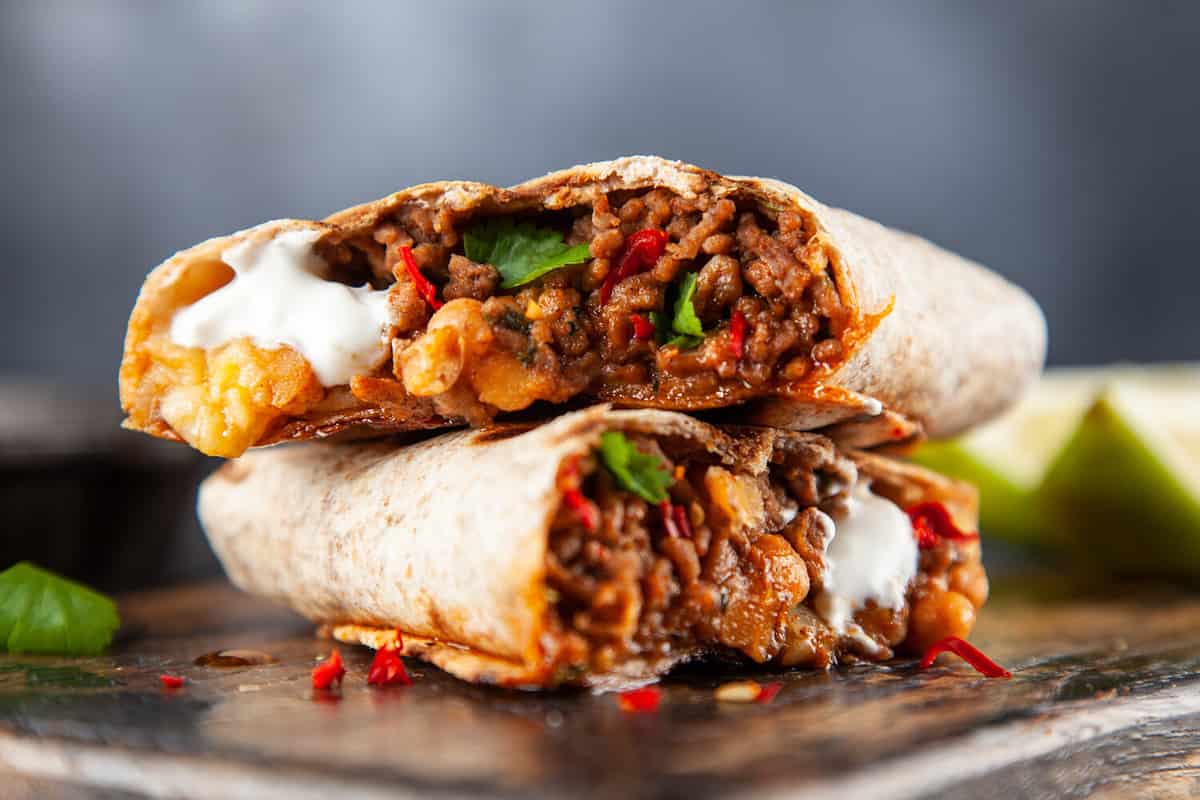 Health Profile & Pricing of Chipotle
How Healthy Is Chipotle?
Among the Mexican fast food giants, Chipotle is still a very healthy option. With lots of fresh and healthy ingredients, it is totally possible to eat well at this eatery. A carnitas burrito from the Chipotle menu can fill you up with some 1,275 calories, compared to ordering their vegetarian tacos which clock in at 525 calories (via Glamour Magazine). The portion sizes are quite big, so it's worth noting what kind of protein, carbohydrates, and how much sodium you're taking in with just one burrito bowl.
If you're looking to really streamline a meal at Chipotle, focus on the beans, and try out the new Cauliflower rice instead of white rice for added protein. Flour tortillas will have more calories than a burrito bowl and brown rice is a better option than white rice in terms of fiber. Chipotle can be healthy, and you can also eat a lot of extra calories, carbohydrates, fat, and sodium if you're just adding toppings willy-nilly. Try Chipolte's new lifestyle bowls for more health-conscious eating, more on that in a bit.
How Expensive Is Chipotle?
Onto the question of pricing, is Chipotle more expensive for what you're really getting? Some market research shows that Chipotle is still cheaper than Qdoba. This is due to some price increases from other chains that have not been reflected as high at Chipotle. Alex Schultz of GQ points out that the vegetarian options at Chipotle cost about as much as the classic burrito bowls with meat. A "plant-powered" bowl with lettuce, white rice, plant-based sofritas, tomato salsa, chili corn salsa, and fajita vegetables costs $11.75, whereas a carne asada bowl costs $12.10. That's a mere 35¢ difference between vegetarian and meat-based bowls. Don't forget the added cost of guacamole! It would seem that while Chipotle has had fewer cost increases over the years, its individual menu is still pricier in certain ways than Qdoba's menu.
Ingredients Offered at Qdoba vs. Chipotle
First of all, let it be known that both Qdoba and Chipotle are very transparent about their values. These include recent pushes to focus on sustainable and responsibly sourced ingredients. In terms of their menu offerings, both offer protein options including steak, pork, and chicken. There are also black, beans or pinto beans, several varieties of salsa, sour cream, guacamole, cilantro rice, and fajita veggies. Qdoba offers grilled adobo chicken, smoked brisket, and impossible meat seasoned with tomatoes. Chipotle, has a limited-time offer of carne asada alongside regular steak, and plant-based sofritas. Qdoba offers 24 toppings/sides to go with its entrees, while Chipotle has 10 toppings and a fewer number of sides. Qdoba also offers more varieties of tortillas.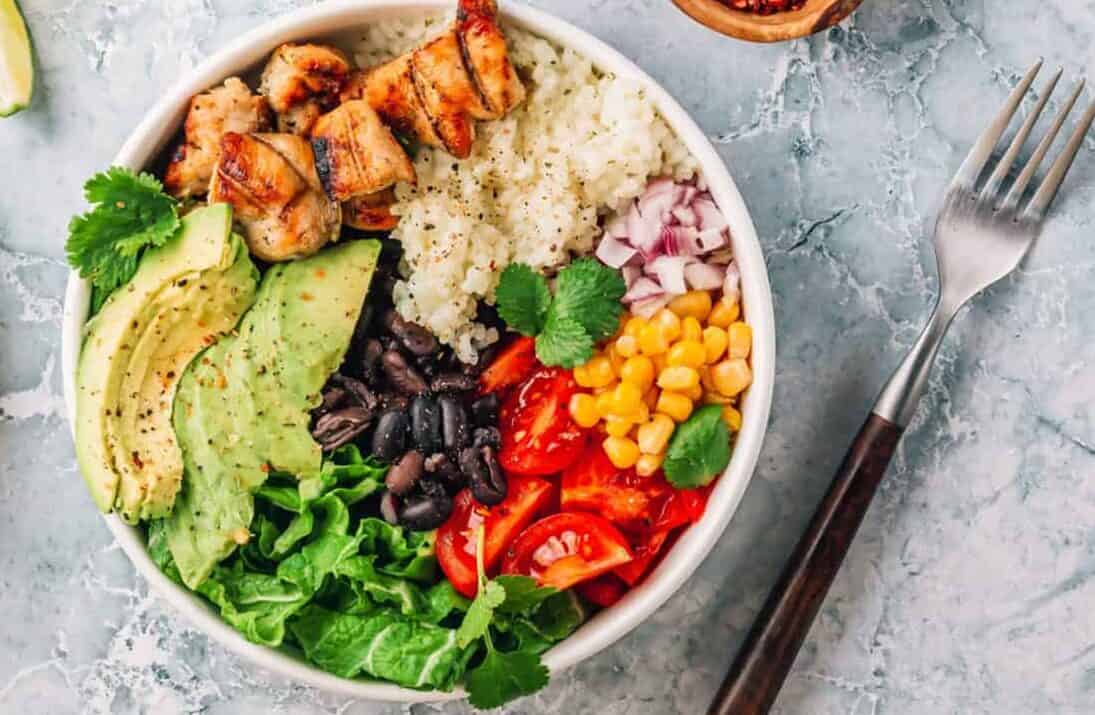 In 2021, Qdoba launched a health-conscious line of menu offerings. These include a low-carb, keto-friendly rice alternative in the form of mashed cauliflower, that you can enjoy in any bowl or burrito. There's also impossible protein, a smoked brisket keto bowl, gluten-free (upon request) citrus lime chicken salad, paleo options, grain bowls, and more. In 2022, Chipotle followed suit with the release of its plant-based chorizo, and lifestyle bowls. The chorizo is flavored with chipotle peppers, tomato paste, crushed garlic, Spanish paprika, and olive oil. The new bowls feature keto, paleo, vegan, and vegetarian-friendly options.
Qdoba vs. Chipotle: Which One Is Better Overall?
So, if we consider both Qdoba vs. Chipotle in terms of how healthy they are, their pricing, and ingredient differences, Qdoba comes out slightly ahead in the second two categories. While Chipotle is cheaper compared to Qdoba in terms of its price hikes over the years, Qdoba's individual menu is cheaper, and it also offers more toppings and sides as part of its entrees. If you know what to order, you'll likely have a cheaper meal from Qdoba. However, it should be noted that online reviews indicate a lot of people prefer the overall taste of the food from Chipotle to that of Qdoba (via Insider).
And now, in terms of health profile, Chipotle has bigger serving sizes, which means it trumps Qdoba on most fat, carbohydrate, and sodium content if you're comparing their menus at face value. Those numbers can be a good and a bad thing. With both food chains, it is perfectly possible to customize your order to align with your health and dietary values. If you're aware of what kinds of food you should be eating, it'll be easier to go to either Qdoba or Chipotle and order the meal that's right for you. Just keep these comparisons in pricing and ingredient availability in mind when you do!
The image featured at the top of this post is ©Julia Mikhaylova/Shutterstock.com.