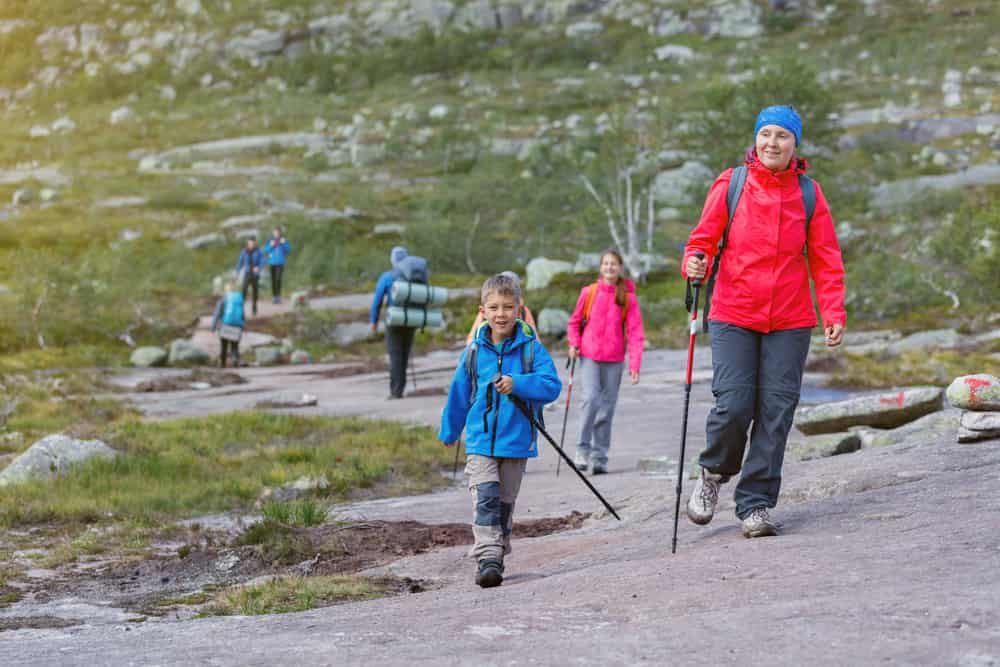 Nebraska offers some of the best camping experiences in the United States. From lush forests to rolling plains, Nebraska is full of unique and beautiful places to camp.
Whether you're looking for a family-friendly adventure or an action-packed weekend, there are plenty of options for camping in Nebraska that provide a perfect setting for your next adventure. From lakeside cabins to remote backcountry campsites, we've rounded up some of the best camps in Nebraska today to help you find the perfect spot for your next camping trip.
Here are some of the most exceptional camps in Nebraska:
1. Fort Robinson State Park
Fort Robinson State Park is a beautiful historic park in northwestern Nebraska. Located near Crawford, this 2772-acre park has something for everyone, from hiking and biking to camping, horseback riding, and even a museum.
At the heart of Fort Robinson is the fort itself. Established in 1874 as an outpost to protect the Red Cloud Indian Agency and later becoming a cavalry post, in 1948, the fort officially closed.
Today Fort Robinson is home to over 20 historic buildings, including barracks, a quartermaster storehouse, officers' quarters, stables, and more. Many of these buildings have been restored for visitors to explore and experience what life was like at Fort Robinson during the 19th and early 20th centuries.
Fort Robinson also offers a variety of outdoor activities for visitors and their families to enjoy. There are 20 miles or more, of hiking trails with spectacular views of the White River Valley, including the Fossil Hill Trail, which is excellent for wildlife viewing.
The park has several picnic areas, playgrounds, and a covered bridge. For horseback riders, Fort Robinson has several equestrian trails and even a stable where you can rent horses.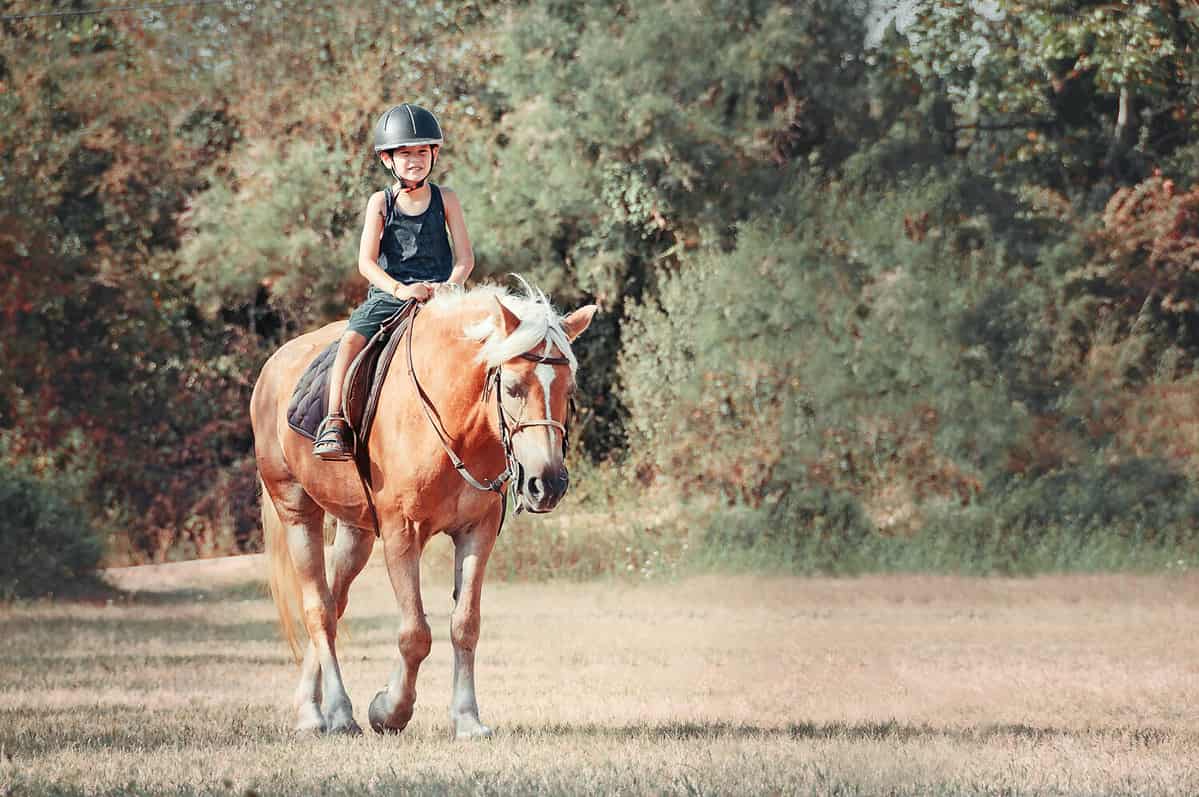 If camping is more your style, there are over 120 campsites available at the park for both RV and tent camping. All camps come with water and electric hookups, and campers have access to restrooms, showers, and a dump station.
For anyone interested in knowing more about the history of Fort Robinson, the museum is full of artifacts from before and during the fort's time as a cavalry post. You can explore exhibits on the many wars fought at Fort Robinson, see photos and artifacts from the Native Americans who once dwelt around there, and familiarize yourself with the history of Fort Robinson from its beginnings to its eventual closure in 1948.
No matter what you're looking for, Fort Robinson State Park will surely provide something for everyone in the family.
2. Niobrara State Park
This iconic Park is a public recreation area located just 15 miles north of Valentine, Nebraska, in the northern part of the state. It sits along the banks of the Niobrara River and encompasses 1,611 acres of land for visitors to explore.
This family-friendly park offers a myriad of activities for everyone to enjoy, including camping, hiking, fishing, boating, picnicking, and more.
The Niobrara River is a major attraction for visitors to the park. It is famous for canoeing and kayaking because of its gentle rapids and beautiful scenery along the banks. The river also has an abundance of fish, including walleye, smallmouth bass, northern pike, and catfish, which makes it an outstanding spot for anglers.
Niobrara State Park offers plenty of camping options, with over 100 campsites available throughout the year. It is equipped with both primitive and full-service camping sites that have water, electrical hookups, fire rings, picnic tables, and grills. Several cabins are available for rent that feature full bathrooms, heating and cooling capabilities, televisions, and other amenities.
Hiking is another popular activity in the park, with various trails ranging from easy to complex. The Kalin Trail is the longest trail at 4 miles long and takes visitors through a dense forest along the river banks. There is also an 11-mile equestrian trail for horseback riders to explore.
Picnicking is always a great option at the park, with over 50 picnic tables and grills spread throughout the grounds. Visitors are welcome to enjoy their meal as they admire the beautiful scenery or take a relaxing stroll along one of the trails. There are also several playgrounds and a swimming beach near the picnic areas for young ones to run around in and enjoy.
Niobrara State Park is ideal for anyone looking to escape from it all and reconnect with nature. From its picturesque river, lush forests, and abundant wildlife, there's something for everyone to enjoy in this fantastic park. Whether you're an angler, hiker, or camper, you'll definitely find something worth your while.
The park is managed by the Nebraska Department of Parks and Recreation and is open year-round for visitors of all ages.
3. Chadron State Park
Chadron State Park is a popular destination for outdoor enthusiasts in the Nebraska Panhandle. Located on the edge of the beautiful Pine Ridge escarpment, Chadron State Park offers its visitors camping, hiking, biking, horseback riding, wildlife viewing, and other recreational activities.
The park features two campgrounds with over 100 campsites and cabins, a swimming pool, two stocked fishing ponds, picnic areas, and more. In addition to these amenities, guests can explore miles of multi-use trails winding through the rugged terrain and scenic vistas that make Chadron State Park a must-see destination.
The wildlife in Chadron State Park is diverse, with over two hundred species of birds, reptiles, amphibians, and mammals. The park also accommodates several rare or threatened species, including the bald eagle, peregrine falcon, black-footed ferret, and swift fox.
Hiking in Chadron State Park is a great way to experience its natural beauty. Over twelve miles of hiking trails range from easy to complex and feature scenic overlooks, canyons, caverns, and deep ravines. The park is also home to several miles of equestrian trails for horseback riding.
In addition to its outdoor recreational activities, Chadron State Park offers a variety of educational programs and guided tours, including bird watching, wildflower walks, evening astronomy, and more. Educational programs are also available for school groups, youth organizations, and families.
Chadron State Park is an ideal destination for those planning to immerse themselves completely in the beauty of nature. With its rich wildlife, scenic hikes, and educational programs, Chadron State Park is a great place to explore the outdoors and create lasting memories. Whether on the lookout for an outdoor adventure or a peaceful getaway, Chadron State Park has something to offer everyone.
With its natural beauty, outdoor recreational activities, and educational programs, Chadron State Park is one of Nebraska's most popular destinations. From nature lovers to outdoor enthusiasts, Chadron State Park is the perfect place to explore and have fun.
4. Platte River State Park
Platte River State Park is a popular destination in the upper Midwest region of the US. Located in Wisconsin, this park offers visitors a chance to explore more than 500 acres of beautiful landscape and outdoor recreational activities, as well as opportunities for observing wildlife.
The park is 600 feet above sea level along the Platte River Valley. The terrain consists of rolling hills, low meadows, and wetlands. There are a variety of habitats within the park, including deciduous forests, grassy plains, and shrub-carr areas.
This diversity makes it an ideal spot for observing wildlife such as white-tailed deer, beavers, coyotes, bald eagles, songbirds, and other species.
The park is also home to numerous trails stretching for over 25 miles in total. These trails offer visitors and their families the chance to take in some breathtaking sights of the Platte River Valley. There are trails suitable for hikers of all ages and skill levels and mountain biking opportunities.
For those who enjoy water recreation, the Platte River provides ideal conditions for canoeing and kayaking. There are two boat launches within the park, giving access to the river's waters. The lake is also stocked with various fish species throughout the summer months for sport fishing.
Nature enthusiasts will appreciate the abundance of habitats in Platte River State Park, which are home to various birds and mammals. Birdwatching is popular in the park, with many species of songbirds nesting in the area during the spring and summer months.
There are also educational opportunities available through interpretive programs run by park rangers.
Platte River State Park is ideal for busy families looking to escape the extremely busy norms of everyday life to bond with each other and make memories!
5. Ponca State Park
Ponca State Park is located in Northeast Nebraska, along the Missouri River. It is a stunning display of nature and wildlife, boasting a wide variety of outdoor activities that attract all kinds of visitors from all over the country.
With towering cliffs, deep ravines, and lush forests, Ponca provides an abundance of recreational opportunities for those seeking an exciting outdoor adventure.
The park is named for the Ponca Tribe, who have lived in the region since 1789 and continue to be an integral part of the local community today. The area has a long history of human habitation, dating back thousands of years, with evidence of early Native American campsites still visible today.
Ponca is a paradise for outdoor enthusiasts and nature lovers. It features numerous trails, including the Niobrara River Trail that winds through 17 miles of lush forest and rugged terrain.
The park also offers canoeing and kayaking trips on the Missouri River and opportunities to fish in its deep waters. Several scenic overlooks throughout the park provide breathtaking views of the surrounding landscape.
Camping is available at Ponca, with various campsites to accommodate different needs and budgets.
Ponca State Park also offers an abundance of wildlife viewing opportunities, including deer, elk, turkey, waterfowl, and bald eagles. Birdwatchers have plenty to keep them busy, with over 200 species of birds that call Ponca home.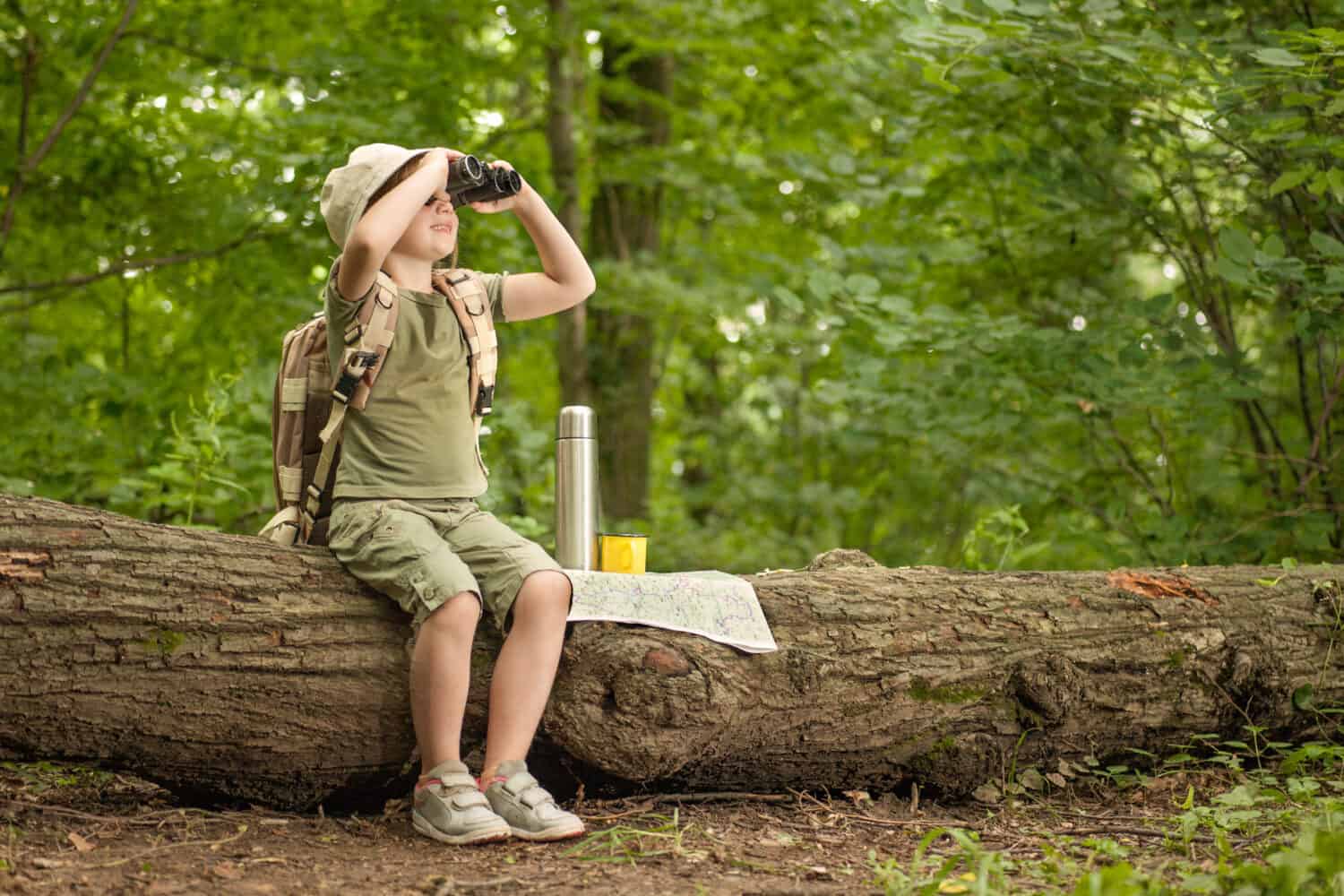 The park also serves as a refuge for monarch butterflies, who feed on the nectar of wildflowers in the area and migrate through the region every year. The kids will be thrilled to witness this beautiful sight!
In addition to its natural beauty, Ponca State Park offers plenty of other activities to keep visitors entertained.
Playgrounds, horseshoe pits, and various interpretive programs provide insight into the area's history and culture. The park also boasts a museum with exhibits about the Ponca Tribe and several educational programs for children.
6. Smith Falls State Park
Smith Falls State Park is a scenic oasis in Nebraska. Located just one hour north of Lincoln, the park offers visitors a chance to explore nature and enjoy incredible views. The park was established in 1971 and includes over 3,000 acres of rolling hills, deciduous forests, streams, fishing ponds, and other attractions.
The park's main feature is Smith Falls, a 165-foot waterfall that plunges over the edge of a rocky escarpment. The area around the falls is gorgeous, with lush vegetation and spectacular views of the surrounding countryside. Visitors can enjoy hiking trails leading to the falls and other scenic vistas within the park.
The trails range from easy to challenging and are perfect for either a leisurely stroll or a more vigorous hike. There is also a campground with RV hookups and tent sites.
The park also offers recreational opportunities such as fishing, swimming, boating, kayaking, canoeing, and tubing. Anglers will find more trout in the streams and bass and other fish in the ponds. The park also provides a boat launch for those exploring the lake.
Smith Falls State Park is also home to various wildlife, including deer, beavers, raccoons, bobcats, and even bald eagles. Birdwatchers will love exploring the many trails within the park as they search for a variety of birds.
Smith Falls State Park is an excellent destination for those who feel the need to explore the beauty of Nebraska.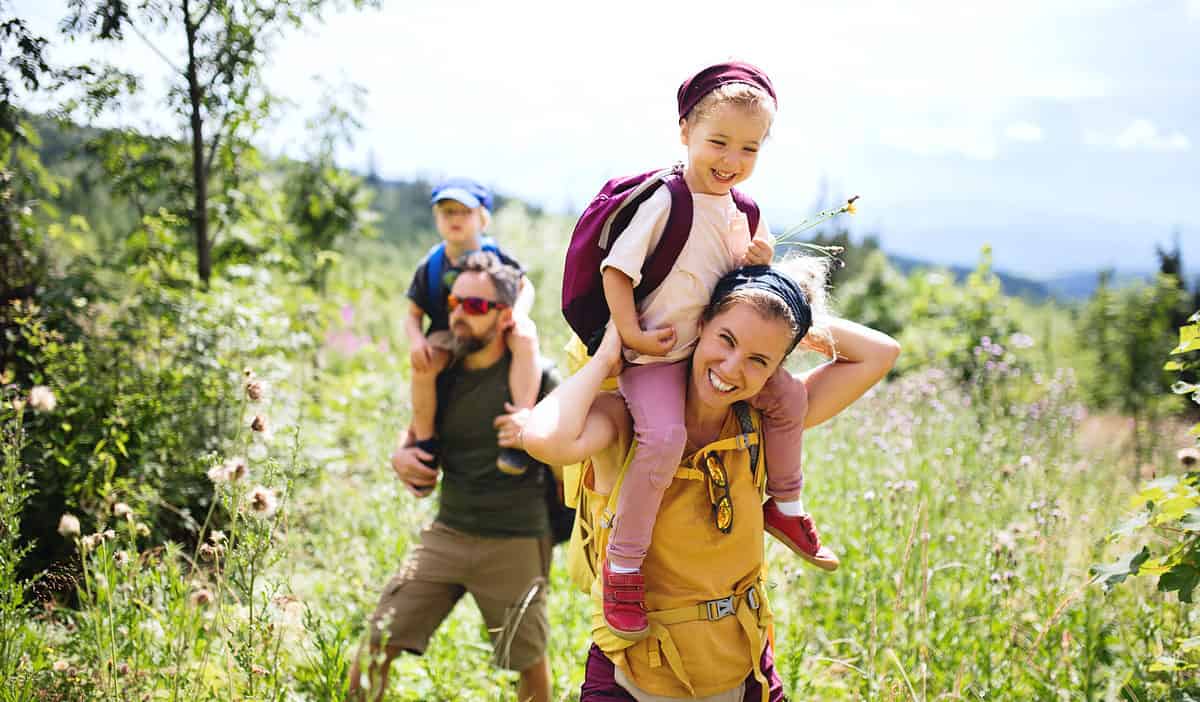 7. Eugene T. Mahoney State Park
Eugene T. Mahoney State Park is a paradise for outdoor enthusiasts in Nebraska. Located on the Platte River, it's full of beautiful scenery and recreational activities to keep visitors busy during their stay. From camping and RVing to fishing, biking, boating, and swimming, there's something for everyone at Eugene T. Mahoney State Park.
The park was established in 1952 and named after Nebraska's esteemed senator, Eugene T. Mahoney. The 1,400-acre park is home to various wildlife, including deer, bald eagles, wild turkeys, and waterfowl. There are also several trails to explore, some offering breathtaking views of the Platte River.
Campers and RVers will find plenty of space to set up their rigs in the park's campground. Cabins are also available for rent if visitors want something a little more comfortable than camping in a tent.
For those wishing to take their camping up a notch, the park also offers luxury yurts with all the essential amenities.
No matter how your family chooses to stay in the park, there is plenty for them to do during your visit. There's fishing and boating on the river, or visitors can take a tour of the Platte River Wildlife Sanctuary to learn about the local wildlife. 20 miles of trails are available for hikers and bikers and a 9-hole golf course with spectacular views.
The park also offers plenty of educational activities for visitors to learn more about the natural world. The Nature Center is a wonderful place to begin, featuring interactive exhibits and programs that teach about the various plants and animals in the park.
The Mahoney Aquarium is also a great spot to check out, with its wide selection of fish, amphibians, and aquatic reptiles.