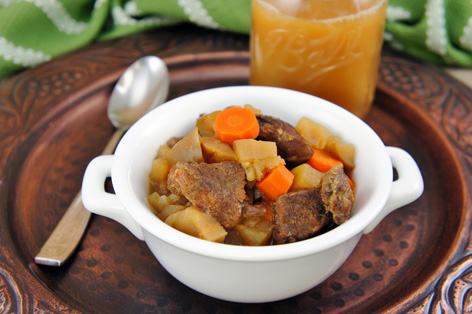 Apple Cider Beef Stew
Ingredients:
2 pounds beef or venison stew meat
8 carrots, sliced thin
6 potatoes, sliced thin
2 apples, chopped
2 teaspoons salt
2 teaspoons thyme
2 Tablespoons minced onion
3 cups apple cider
Directions:
1. Place carrots, potatoes, and apples in crock pot.
2. Add meat and sprinkle with salt, thyme, and onion. Pour cider over meat and cover.
3. Cook on low heat 10-12 hours.