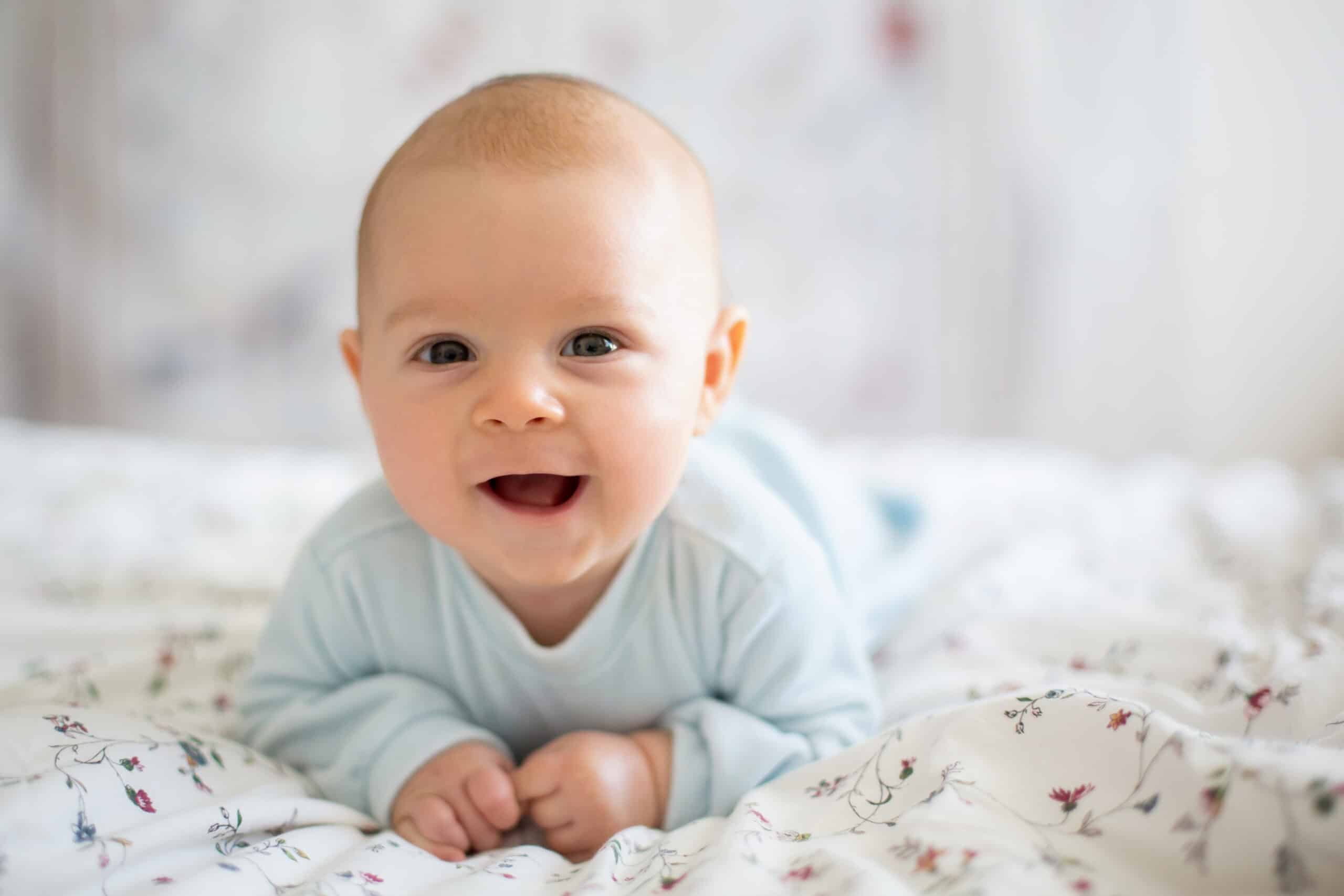 Let's Get Ready for Baby!
Sign up for our monthly pregnancy email series, and you'll get regular updates on your baby's development, helpful timelines to get ready for their arrival, must-have baby needs and so much more! PLUS, you'll get instant access to the MomsWhoThink "Ultimate Guide to Baby Naming in 2022."
CLICK HERE
to get started!
Anna is a classic yet simple baby girl's name derived from the name Hannah. European Christians embraced the name because it was the name of The Virgin Mary's mother, known as Saint Anna. The name is used in many countries throughout the world.
Anna pairs really easily with other names and is the more favored choice in the Ann category. It is a great baby name for couples of mixed nationalities since it is popular in so many countries.
Meaning of the baby name Anna:
Grace or to be favored by God.
Origin of the name Anna:
Hebrew
Style of the name Anna:
Classic
Gender of the name Anna :
Female
Pronunciation of the baby name Anna
AN-na
Syllables in the name Anna:
Two
Emotion evoked from the name Anna :
Classic beauty, favored by God
Alternative spellings for the name Anna:
Ana, Annah, Anah,
Nicknames for the name Anna:
Popularity of the name Anna :
According to the Social Security Administration index, in 1904 the name Anna was given to 5,330 baby girls, making it the third highest ranked baby name that year. In fact, it was ranked third from 1900-1904.
Related names for the name Anna:
Hannah, Annie, Anika, Analise, Anya, and Nancy
Great middle names for Anna and their meaning:
Marie (Lady of the sea, lady of sorrow)
Lee (Plum)
Jean (The Lord is gracious)
Sophia (Wisdom or skill)
Rose (Delicate and beautiful like a flower)
Paige (Young helper or child)
Lynn (Pool beneath a waterfall)
Rae (Bright like the sun's rays)
Rain (Nurturing and refreshing)
Famous people with the name :
Movies/Pop culture:
Anna (character in the hit animated movie, Frozen)
Anna Karenina (character in Tolstoy's book, Anna Karenina)