The baby name Caroline began as a regal name, with the first popular individual with the name being Queen Caroline of Ansbach. The name is still commonly used even today, and it still carries with it that regal and classy feeling. It is now even considered a trendy name for new baby girls being born.
Meaning of the Name Caroline
The baby name Caroline is the feminine version of the traditional French name, Carolus. This is the name that Charles, in English, may have come from too. The baby name spread with the integration of Queen Caroline of Ansbach who was married to King George II in England.
The baby name Caroline retains the same meaning as the baby name Charles. These meanings both come from the original French translation of the baby name Carolus, from which both of these names are derived.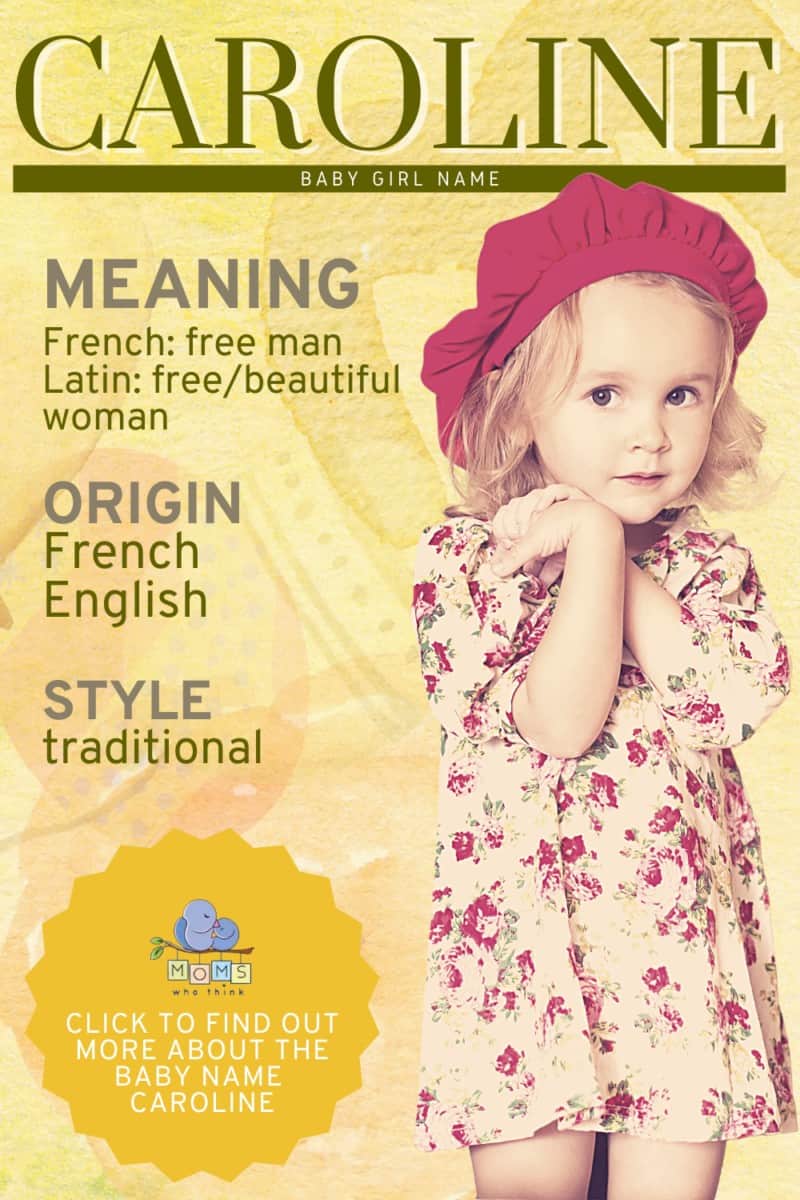 Nicknames for Caroline
The baby name Caroline feels regal and sophisticated. It is a very wholesome name that still carries a bit of personality and spunk too. If you're looking to nickname the Caroline in your life, we've compiled a list of fun possible option to help get you inspired.
Caroline Name Details
Style: Traditional
Gender: Caroline is traditionally considered to be a girls name.
Pronunciation: CARE-oh-line
Syllables: Three
Alternative Spellings for Caroline
Carolynne
Carolyne
Karoline
Carolline
Carollinne
Caroline Name Popularity
The baby name Caroline has always been popular since 1900. Starting from the beginning, the baby name was on the top 200 list since the year 1945. It did start to drift in popularity for a short time, but it re-entered the top 200 list from 1981 to 1993. As of the year 1994, the name has been on the top 100 list, and as of the year 2020, the name has a ranking of 71.
Related Names for Caroline
Great Middle Names for Caroline and Their Meanings
Famous People Named Caroline
Caroline in Popular Culture