There's a lot to enjoy about the city of Chicago. There's great culture, the massive Willis Tower, and incredible museums. However, one thing the city lacks is an In-N-Out Burger. The famous fast food chain has been around for years, and it's a phenomenon on the West Coast. You've probably heard about it and wondered how you can get a taste. You may wonder if In-N-Out will ever come to your town. We're here to provide a little information that answers the question of "Could In-N-Out Burgers be headed to Chicago, Illinois?"
What is In-N-Out?
If you've heard of the restaurant In-N-Out but you're not sure what all the hype is about, you're in for a surprise. The famous chain started back in 1948 in Baldwin Park, California. The revolutionary restaurant introduced the two-way speaker, so customers could order from their cars.
The restaurant is also famous for its simplified menu. There are only a few items on the menu, and you can only get your burger a few ways. What makes the burgers unique is the special sauce that was created back in 1948 and hasn't changed at all since that year. However, visitors can access a secret menu online where they can modify their burgers and have them with double meat, three or four patties, or have them "animal style," which adds pickle, onions, and more special sauce. People who visit In-N-Out once often come back again because the food is hard to forget.
Where Are In-N-Out Restaurants Located Now?
There are not currently any In-N-Out restaurants located in Chicago or the state of Illinois at all. In fact, if you wanted to visit a restaurant in 2023, you would have to drive thousands of miles to get your fix.
Currently, there are 394 locations in the country, but they're only located in seven states and only 279 different cities. Some cities have multiple locations. If you wanted to try an animal-style burger or anything from the In-N-Out menu, you would need to travel to:
California (272 locations)
Texas (41 locations)
Arizona (34 locations)
Nevada (23 locations)
Utah (12 locations)
Colorado (8 locations)
Oregon (4 locations)
Oddly enough, the city with the most locations is Las Vegas, Nevada, with 14 locations. Most of the overall locations are in California.
Why Are In-N-Out Restaurants So Far Away?
In-N-Out Burger has had a slow expansion across the United States, but it's not by mistake. There's a major interest by the company's owners to retain the original quality that the original founder created all those years ago. So, they're very careful about where they go, and they think through every step. That's also part of the reason why the chain has opted not to go public or franchise its operations. They don't want the customer consistency or food quality to be compromised by rapid growth.
One of the ways that they keep that promise is by not placing new restaurants too far away from distribution centers. Currently, the headquarters is located in Irvine, California. The distribution centers are located in:
Lathrop, California
Phoenix, Arizona
Draper, Utah
Dallas, Texas
Colorado Springs, Colorado
The closer the restaurant is to the distribution center, the more fresh the food will be. Plus, it won't take as long to get necessary supplies to the appropriate restaurant. The last of those distribution centers to be built were the Dallas and Colorado Springs locations. The rule of thumb is that every new restaurant they open must be within 600 miles of a distribution center, give or take. That likely means that they'll be opening more restaurants in Texas and Colorado.
When Could In-N-Out Burgers Be Headed to Chicago, Illinois?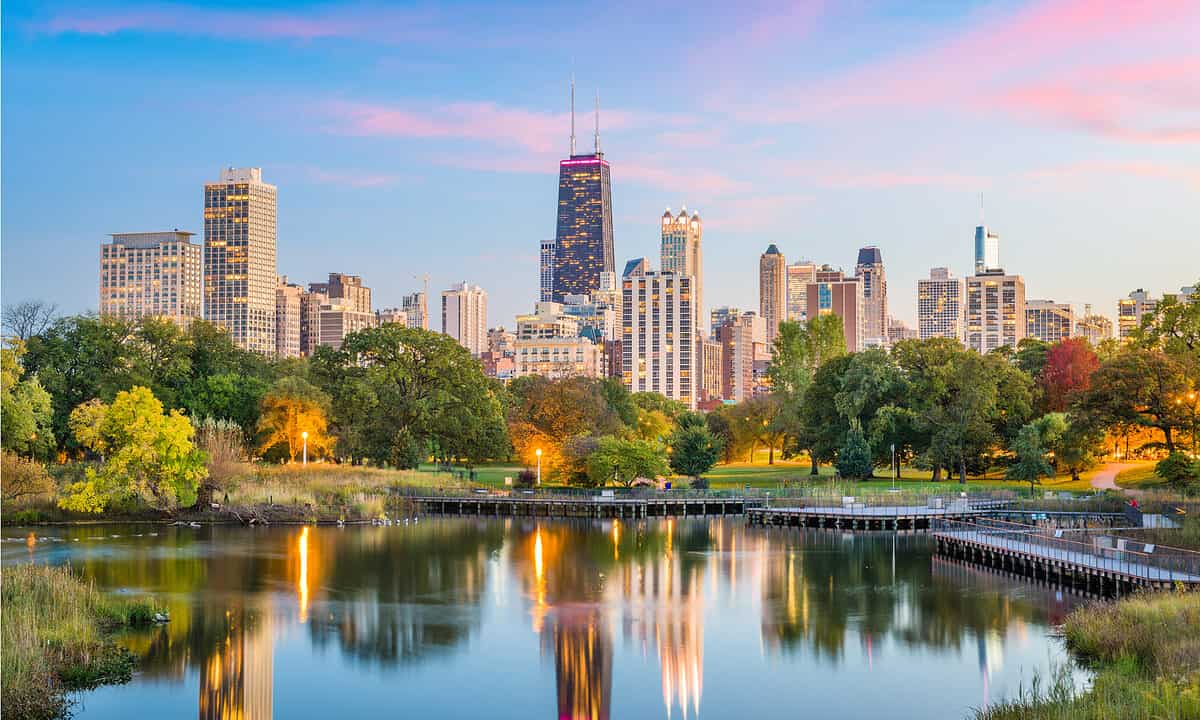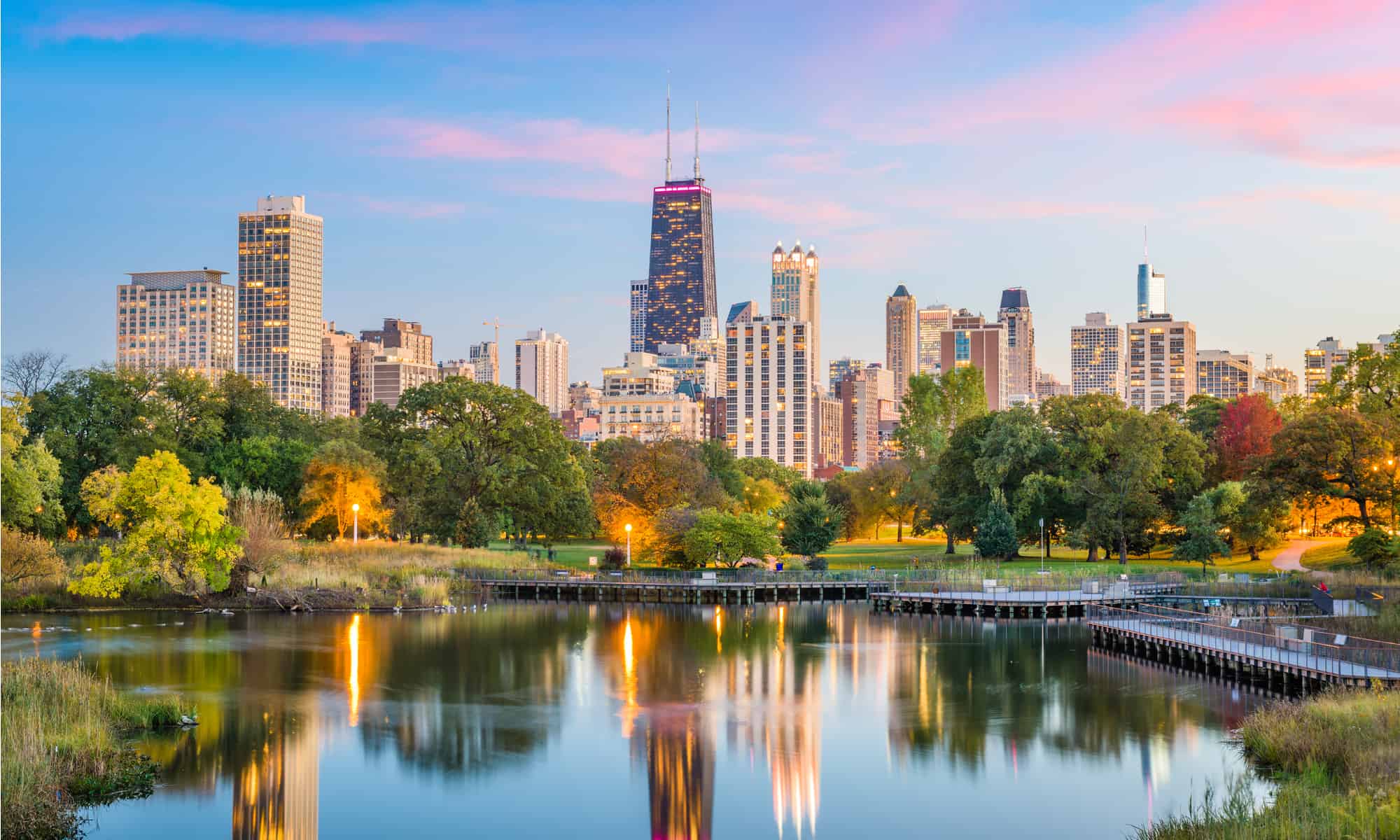 Even with the new locations, Chicago is far away from Texas and Colorado, so is there any hope of a new In-N-Out location in Illinois? Hope for that came earlier this year when the company announced that it was going to open its first Eastern U.S. "territory office" in Franklin, Tennessee.
The new office is just the start. Once they get settled, there will be new In-N-Out restaurants opening across Tennessee. According to current In-N-Out owner Lynsi Snyder, who is the granddaughter of the founders, the first restaurant will open in Nashville, and they'll expand from there. She says that if this expansion is successful, other restaurants could open in Mississippi, Louisiana, Arkansas, and/or Oklahoma.
So what does that mean for Chicago?
According to the rule of only opening new restaurants within 300-600 miles of a distribution center, Chicago fits the bill. The city of Chicago is about 470 miles from Nashville and about 500 miles from Franklin, Tennessee. That means that it's within range. The company plans to finish the new 100,000-square-foot office by the year 2026. That means it's entirely possible that new In-N-Out restaurants could open in Chicago by 2027.
Why In-N-Out Should Come to Chicago
The In-N-Out company would be wise to plant a store in the city of Chicago for a number of reasons. To start, as of 2021, there's 2.6 million people in the city. As the nation's third largest city, there are plenty of hungry people who wouldn't mind waiting in line for a tasty burger. Also, the city's restaurants create about 10% of the jobs in the city, and In-N-Out could find many qualified candidates. The restaurant is famous for being a great place to work, so people would be more than happy to submit an application.
This is also the perfect time to open a restaurant in the city. During the pandemic, many restaurants and bars were closed for a couple of years. Now that the pandemic has passed, people are looking for a place to go to eat and meet with friends, so why not an In-N-Out?
Other Famous Restaurants Not Yet In Chicago
Although In-N-Out Burger may be on the way, the great city of Chicago is still missing many other famous restaurants. Among them are:
Cook Out – This tasty restaurant is like Sonic, where there's no place to eat inside, but consumers instead place their order from in their car at a drive-thru lane or at a walk-up window. Currently, the closest Cook Out for Chicago residents would be in West Virginia.
Whataburger – It's like In-N-Out Burger, but for Texans. It offers a tasty yet simple menu. Currently, the closest is in Missouri.
Jack in the Box – Although residents of Chicago may have seen commercials or billboards for Jack in the Box, the fast food giant, which is all across the country, is missing from Chicago. There are locations in Illinois. However, the closest to the city of Chicago is Litchfield.
Waffle House – It's like Dennys or IHOP. A restaurant that focuses on breakfast and it's open 24-hours a day. There are two locations in Illinois: Granite City and Collinsville. However, there aren't any in the city as of yet.
Krystal – They offer small burgers like at White Castle. It would be a great place for a quick bite as commuters are zipping through the city. However, if you want to try it, you'll have to travel to Mount Sterling, Kentucky for the closest location.
Del Taco – It's essentially Taco Bell for Californians. It has a very similar menu. The chain is expanding, but the closest to Chicago is in Detroit.
Conclusion
There's your answer to the question of "could In-N-Out Burgers be headed to Chicago, Illinois?" It may be a pipe dream, but if the restaurant chain keeps expanding and opening new distribution centers, then there could be locations in Chicago by 2027 or after. If you ever find yourself west of the Mississippi, give the restaurant a try and see what you're missing.
The image featured at the top of this post is ©Kit Leong/Shutterstock.com.