There's a lot to love about the East Coast of the U.S. The area is very rich in history, and the people who once lived there made our country as great as it is today. Plus, this area is also known for its rolling hills, major rivers, and great beaches. There are many amazing states on the East Coast, but one thing that all of them have in common is that they're all missing an In-N-Out restaurant. However, while the chain has yet to get out there at the time of this writing, there has been some exciting news to consider. Here's when In-N-Out is expanding to the East Coast.
Why the West Coast Loves In-N-Out and the East Coast Wants it
Ask a group of people if they have heard of In-N-Out, and you'll likely have at least a few of them shaking their heads in confirmation. The burger chain, which opened its doors back in 1948, has been a hit ever since it revolutionized the fast food industry. They made their mark by only making meals from the freshest ingredients and by greeting every customer with a smile. Plus, it was one of the first restaurants to have a speaker system that allowed customers to order from their cars.
Part of the company's success is its simplicity. Walk into an In-N-Out Burger, and you'll be greeted by a menu with only three options: a cheeseburger, a hamburger, and a hamburger with two patties. There are also fresh fries, milkshakes, and soft drinks. As an extra bonus, the restaurant also has a super secret menu that has fun and interesting items, like a massive burger with four patties and an "animal style" burger that can be topped off with pickles, grilled onions, and a mustard-cooked beef patty.
The restaurant is an important piece of American history. It's such a famous restaurant that people who live in a state without an In-N-Out and have never seen it in person know what the restaurant is, and many want to try it. It's quite astonishing.
How Far From the East Coast is In-N-Out?
As of the time of this writing, anyone who lives on the East Coast would have to take a long road trip across the country to get an In-N-Out burger or milkshake. That's because the company has been taking its time to expand, and currently, all of the restaurants are west of the Mississippi River.
East Coasters looking to try one of the best burgers in the world would have to travel to one of these states:
California (272 locations)
Texas (41 locations)
Arizona (34 locations)
Nevada (23 locations)
Utah (12 locations)
Colorado (8 locations)
Oregon (4 locations)
It's kind of surprising that there are 394 locations as of the time of this writing, and they're in 279 cities but only in seven states. That's a fact that will change in the upcoming years. A while ago, the company announced that they'd be opening two new locations in Idaho, and construction has already started on one of them. Very recently, the company also announced that they'd be opening restaurants in New Mexico.
Why Aren't There Any In-N-Out Restaurants on the East Coast Yet?
Although In-N-Out started in California, that's not the main reason there are so many restaurants in a concentrated area. The other factor to blame is their rule about distribution centers. The ownership has said that they will not open any In-N-Out restaurants that are not within 600 miles of one of their distribution centers. The problem is that there are only six of them in existence. At this moment, they are in:
Baldwin Park, California
Lathrop, California
Phoenix, Arizona
Draper, Utah
Colorado Springs, Colorado
Dallas, Texas
The company insists on only opening new properties near the distribution centers because they are dedicated to only using fresh ingredients. They don't want to depend on a truck that has to drive from the complete other side of the country and risk the food getting bad in the process. Plus, they have supplies like napkins, cups, and plasticware that need to be delivered, and they pride themselves on always having what they need.
In order for the company to even consider moving to the East Coast, a new distribution center would need to be built, and that's where the exciting news comes in.
Expansion to the East Coast Could Be Close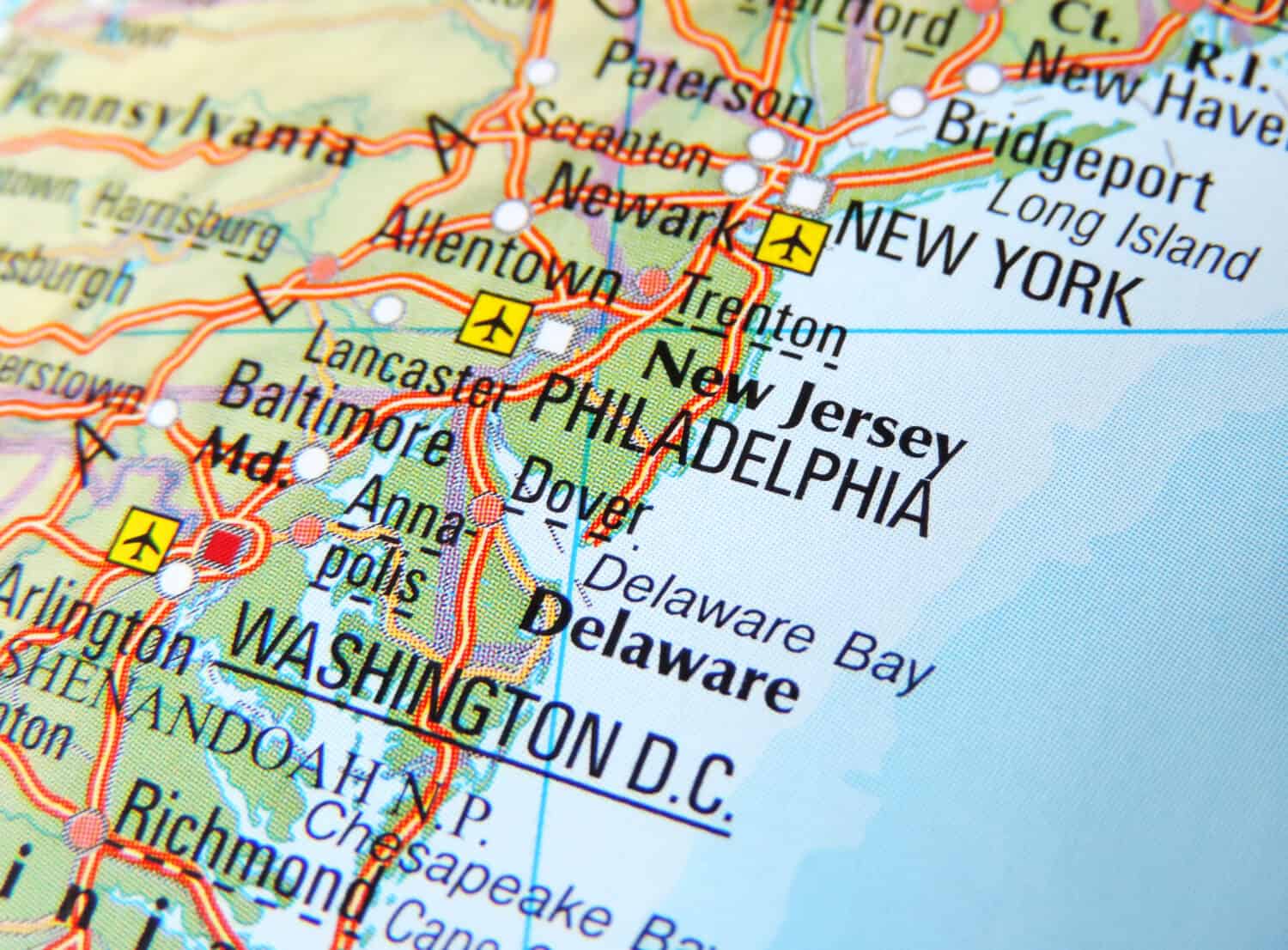 While we can't definitively tell you when In-N-Out is expanding to the East Coast, we can tell you that there's more potential to the possibility than there has been in the past. That's because, just this year, the company announced that they were going to build a brand new distribution center in Franklin, Tennessee. It will be an incredible 100,000-square-foot office that will create 277 new jobs in the area. The construction is set to start in 2024, and it is supposed to be completed by 2026. After that is done, new In-N-Out restaurants will open near Franklin and the Nashville area.
This new center marks the first time that the restaurant is expanding east of the Mississippi River. It's big news because it means the sky's the limit to where the company could go in the next several years. Even Lynsi Snyder-Ellingson, the owner of In-N-Out, said that other states would eventually be included in the eastward expansion plan. Over the years, there have been rumors that the restaurant chain could head to Maryland, Atlanta, Georgia, and even New York City. However, only time will tell.
East Coast States Where In-N-Out Should Set Up Shop
As we mentioned, the East Coast is a wonderful place with many great states that would provide perfect locations for In-N-Out restaurants. Here are some that the company should consider in the future:
New Jersey
While it may be a smaller state, there are over nine million people who call New Jersey home. That's more than Utah, Arizona, and Nevada by a lot. If the company can open 34 restaurants in Arizona and 14 in the city of Las Vegas alone, then New Jersey should be a no-brainer.
Kentucky
While it's closer to the middle of the country, Kentucky would be another great option. In addition to the fact that 4.5 million people call the place home, it would also be convenient to get food and supplies to many In-N-Out restaurants. Once the Franklin, Tennessee distribution center is open, it will only be 200 miles from Louisville, KY, which is one of the state's largest cities. Franklin is also less than 240 miles from Lexington. It's not too far of a stretch to assume that In-N-Out will start opening restaurants there within the next several years.
North and South Carolina
There are several places in the Carolinas that would be perfectly suitable for In-N-Out restaurants once the Franklin Center is complete. The major city of Raleigh, North Carolina, just squeaks by since it's just 500 miles away. Charlotte, NC, is less than 430 miles away.
As far as South Carolina, you have Charleston, which is just over 550 miles from Franklin, so that could work. There's also the major tourist spot of Myrtle Beach. While it is over the 600-mile threshold, the company could make an exception for the potential customer base.
Mississippi
Okay, it's not really on the East Coast, but since it was such big news that In-N-Out was building in Tennessee because it's the first location east of the Mississippi, why not build here? That way, they would have In-N-Out restaurants in Texas and Mississippi. The company could market it as the "First In-N-Out Located East of the Mississippi."
Speaking of states closer to the midwest, the city of Chicago, Illinois, is only about 500 miles from Franklin, Tennessee, so that could be another option with a huge customer base. Only time will tell.
Conclusion
This has been your answer to when In-N-Out is expanding to the East Coast, and it's fairly exciting. Unfortunately, the answer is not as concrete as many would like. However, the move to Tennessee is a major stepping stone. While it may take 10+ years, the expansion towards the east is looking better all the time.
The image featured at the top of this post is ©SweetBabeeJay/ via Getty Images.