Many people in the South have heard of the highly-rated In-N-Out Burger chain of restaurants. Though they've been around a while in the West, they gained notoriety in the South after restaurants started popping up in Texas. Seeing all of that happen has likely made many Floridians start to wonder what's stopping In-N-Out from coming to Orlando and other major cities in the state. The news in recent years may provide some answers, and we'll go over that and other important information today.
What is In-N-Out?
Many Floridians may have heard of the famous In-N-Out Burger restaurants but may not realize what all the fuss is about. Well, so many of their neighbors are wondering what's stopping In-N-Out from coming to Orlando because it's one of the most beloved burger places in the country. The chain started way back in 1948 in Southern California by Harry and Esther Snyder. It was a competitor to McDonalds. However, In-N-Out was revolutionary on its own. After all, they were the inventors of the speaker system that allowed customers to order from their cars.
The charm of In-N-Out is due to their simplicity and dedication to high-quality ingredients (more on that later). When you walk into one of their restaurants, you may be surprised to find that you only have three options on their menu. You can get a cheeseburger, a hamburger, or a hamburger with two paddies. Of course, there are also fries, shakes, and soft drinks. But that's not the end of the story. There's also a secret menu that's actually become more well-known over the years. Say the right words, and you could also order a grilled cheese sandwich, a burger with three paddies, one with four paddies, or even an "animal style" burger that's surrounded by lettuce instead of bread.
Once people try an In-N-Out burger, they're usually hooked. In fact, that's why you could pass an In-N-Out restaurant and see a line of cars around the block. It's for that reason that people in Orlando are wondering when they'll get a chance to try what other Americans are raving about.
Where Are In-N-Out Burgers Located Now?
Floridians may be wondering if there are any In-N-Out restaurants anywhere in the state, and the answer is no. If you'd look at a list, you'd see 394 locations as of the time of this writing. The burger joints are located in 279 cities in the United States. However, all of those restaurants are only in seven states. Currently, In-N-Out locations are in:
Oregon (4 locations)
Colorado (8 locations)
Utah (12 locations)
Nevada (23 locations)
Arizona (34 locations)
Texas (41 locations)
California (272 locations)
Notice a trend? Six out of the seven states are in the West. The only exception is Texas in the South. Currently, the one city in the U.S. with the most In-N-Out Burger restaurants is Las Vegas, Nevada, likely due to the tourism and the number of potential customers in one area.
What's Stopping In-N-Out From Coming to Orlando?
So now you may be wondering, if In-N-Out is in one southern state, what's stopping it from coming to Florida? The short answer is that there's no distribution center. You see, one rule that the owners of In-N-Out set forth is that they would never open a new restaurant that wasn't within 300-600 miles of a current distribution center. That goes back to the freshness of their food. They don't want trucks driving across the country to deliver cold and old patties to their customers. The owners also don't want any of their restaurants to run out of supplies, so they need those distribution centers to close.
So where are the distribution centers now? Currently, the In-N-Out corporation has six distribution centers. They are in:
Lathrop, California
Colorado Springs, Colorado
Dallas, Texas
Phoenix, Arizona;
Draper, Utah;
Baldwin Park, California
None of those are remotely close to Orlando, Florida. Even the Dallas location is over 1,000 miles away, so that's not going to help Orlando's chances. However, many people in Florida likely became excited when the news broke earlier this year that the company is opening a new distribution center/corporate office in Franklin, Tennessee. This will include the construction of a massive 100,000-square-foot building that will serve new restaurants in The Volunteer State. The construction is supposed to start in 2024 and be complete by 2026. After that point, new restaurants will open.
That's better news for Floridians. Even though Franklin is still closer to 700 miles away from Orlando, it's still closer than they are now. However, if In-N-Out management sticks to their rules, they're too far away to open a restaurant in Florida. That's what's stopping the dream from becoming a reality.
Why In-N-Out Should Come to Orlando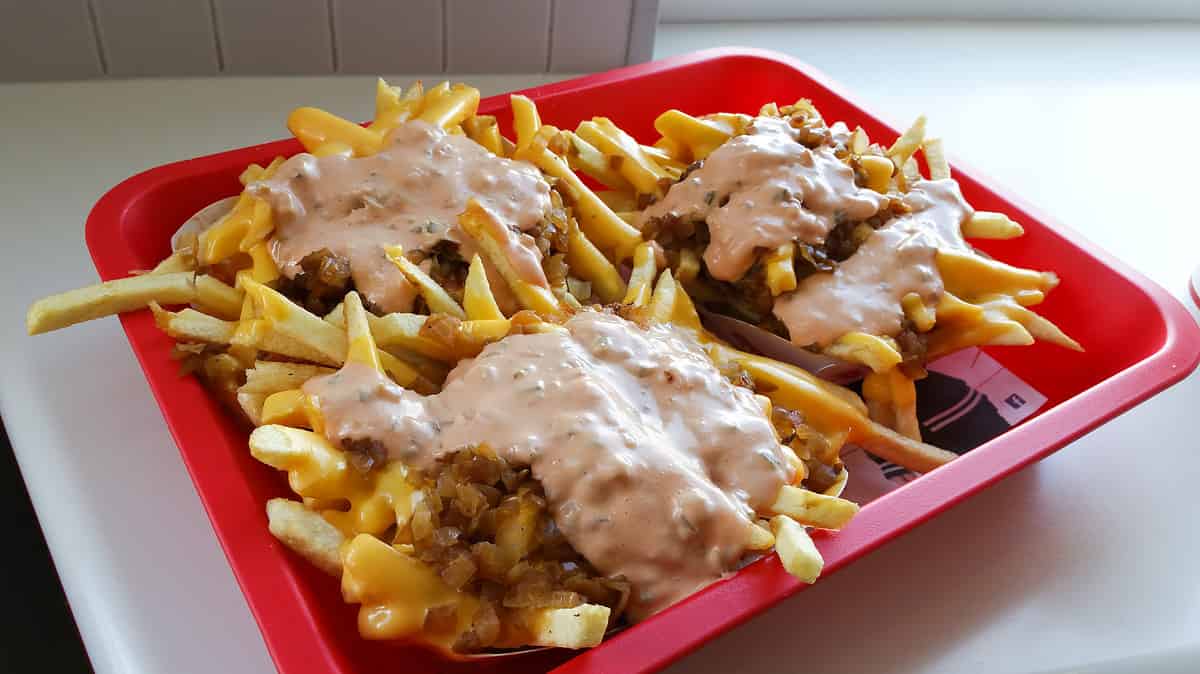 The people of Florida are excited about the potential of an In-N-Out Burger coming to Orlando, and why wouldn't they? There are numerous reasons why this would be a good move for the burger giant. First, there's a lot of people living in Orlando. Currently, there's over 300,000 people as of the 2021 census. That's a lot of potential customers. The company often chooses locations that have a large population. In California, there's a population of 145k people per restaurant, in Texas, it's 707k people per restaurant, etc. With those numbers, Orlando would be a no-brainer.
In addition to the residents of Orlando, there are also millions of people who visit the city every year to see the local attractions. In 2022 alone, 74 million people were in and out of Orlando. That's a huge customer base.
Plus, a city with that many people is going to have a lot of highly-qualified candidates that could easily fit into the employee profile expected by the In-N-Out company. Managers could pick and choose the best employees and have workers for life.
The other reason why a future In-N-Out restaurant in Orlando is possible is because the President of the company, Lynsi Snyder-Ellington, actually had a phone call with Florida Governor Ron DeSantis with the hopes of starting a business relationship. There was also a letter written by Florida's Chief Financial Officer, Jimmy Patronis, where he recommended the ownership of In-N-Out to consider a business relationship. So, there have been talks, which is always promising.
What's Working Against Orlando?
There are a couple of factors working against the possibility of an In-N-Out in Orlando. The biggest one is that, unfortunately, the calls from the Governor and the Financial Officer, while productive, ultimately resulted in a disappointing result. According to the In-N-Out President, they currently have no plans or the intention to expand operations to Florida. So, that doesn't bode well, at least for now.
Of course, the other aspect working against a move of the chain to Florida is that it's too far from a distribution center. Even if the company did plan to move there, it would probably be after the Tennessee distribution center was built, so the wait time would be at least 5-10 years.
Other Famous Restaurants Not Yet In Orlando
There are other popular restaurants around the country that have yet to open a location in Orlando, including:
Jollibee – A delicious Filipino fast-food restaurant.
Fatburger – A similar restaurant to In-N-Out with tasty burgers.
Arctic Circle – It's a high-quality restaurant that sells blank angus burgers.
Yoshinoya – Tasty Japanese-inspired rice bowls.
Wienerschnitzel – Burgers, sandwiches, and incredible hot dogs.
El Pollo Loco – A California institution that's similar to Taco Bell but with chicken.
Schlotzsky's – A deli-type restaurant that offers sandwiches, salads, and pizzas.
Pizza Ranch – A pizza franchise that's in 13 states.
Conclusion
So, what's stopping In-N-Out from coming to Orlando? In addition to a lack of distribution centers, the owners have also said that, at this point, they have no plans on moving to Florida. Still, that doesn't mean that all hope is lost. Only time will tell if the company will continue to expand in the South.
The image featured at the top of this post is ©VIAVAL TOURS/Shutterstock.com.