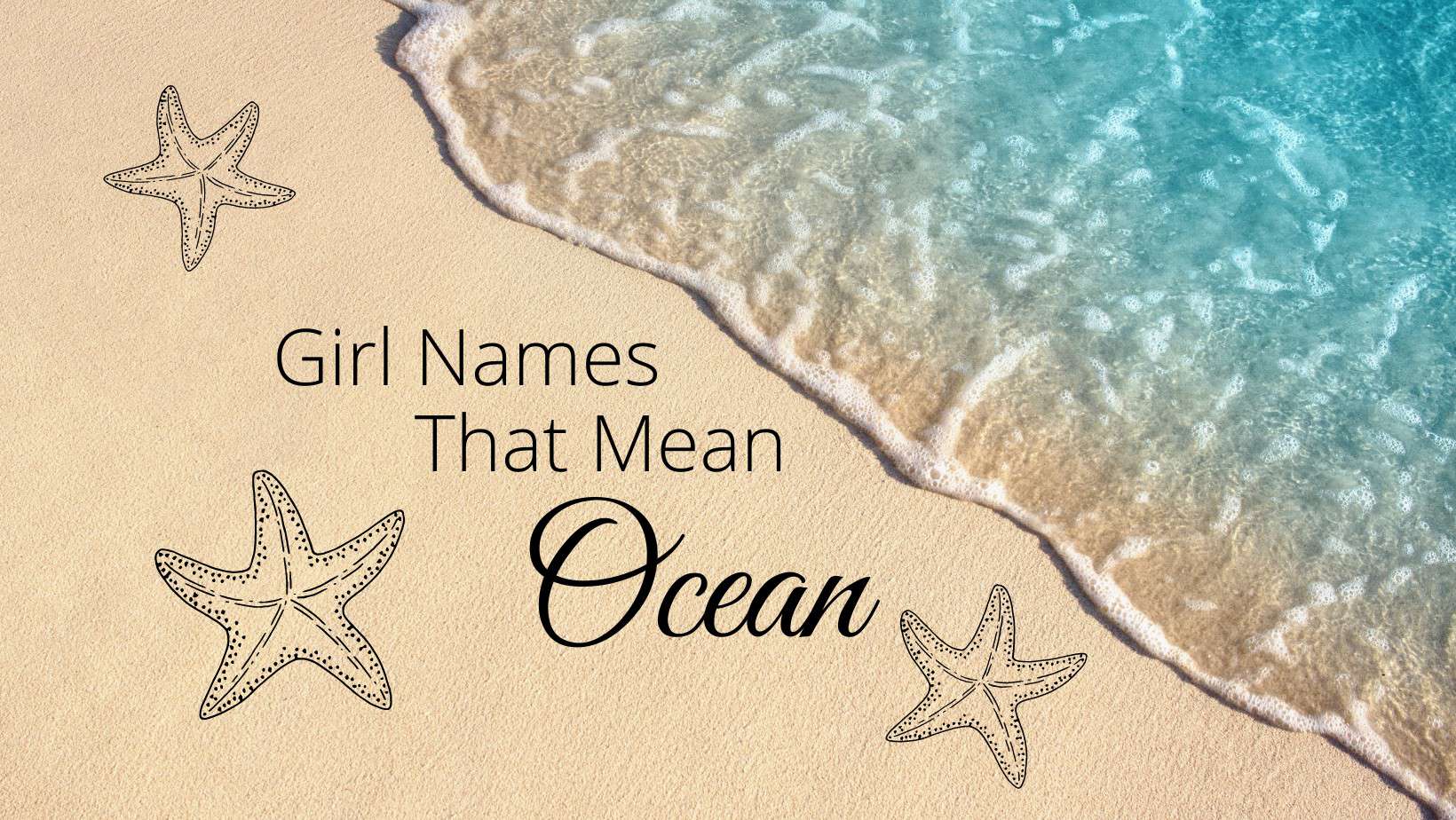 From Moana to Umi and a variety of delightful options in between, this list of girl names that mean ocean is extensive. Explore the meanings of each name and find the perfect moniker for your daughter. Take a look!
RELATED: Baby Names That Mean Ocean
Amphitrite

Amphitrite is an exceptional name for girls from Greek mythology. It's a different way to go about representing the ocean as it is the name of the sea-goddess who was the wife to Poseidon.

Anahita

Anahita comes from Persian origins. It's a stylish name that means "a river and water goddess".

Aukai

Aukai is a pretty Hawaiian name for baby girls. This name works for the future water-loving baby as it means "seafarer".

Aquamarine

Aquamarine is a French from Latin name that has a fresh, trendy feel to it. It means "sea water; color between green and blue".

Beryl

Beryl is a classic Greek name for girls. It means "sea-green jewel".

Cordelia

Cordelia has Latin and Celtic origins. This stylish name means "heart; daughter of the sea".

Darya

Darya is a Russian name used across various cultures for girls. It is an appealing option that means "kingly; the sea".

Delja

Delja is a Polish name that looks and sounds stunning. Pronounced "DEHL-yah", it means "daughter of the sea".

Doris

Doris is an old-school name for girls with Greek origins. It works well as a simple given name that means "gift of the ocean".

Esmarie

Esmarie is a modern name that is a combination of "Esme" and "Marie". This name simply flows well and it means "love, esteemed; drop of the sea, bitter, or beloved".

Itsaso

Itsaso is a Basque name for girls that isn't used much outside of Spain. It simply stands for "ocean".

Kairi – Kairi has Japanese roots. Meaning "sea", it fits parents who are video game lovers as it's the name of the main female character in Kingdom Hearts.
Kehlani

Kehlani is beautiful Hawaiian name that's steadily gaining popularity. It means "sea and sky".

Manami

Manami is a Japanese name for girls. It is backed by a variety of meanings, but for water-loving parents, it can mean "ocean".

Maree

Maree is a French word name that works as a variation for "Marie". It means "ocean tides".

Maren

Maren is a Latin name that does well for girls in place of the classic name "Mary". It is a gentle name that means "sea".

Mira

Mira has Latin origins that is used across various cultures from Arabic to Sanskrit. This has many meanings such as "peace; admirable; ocean; female ruler".

Miriam

Miriam has both Hebrew and Egyptian origins. This appealing name is known as one of the oldest forms of the name "Mary", making it a great choice for parents that want something a bit different. It means "drop of the sea; bitter or beloved".

Moana

Moana is a Maori and Samoan name. Meaning "deep ocean, sea", this name rapidly grew in popularity thanks to the beloved Disney character that bears the name.

Nami

Nami is a lovely Japanese name. This has a tranquil feel to it that means "ocean wave".

Nerida

Nerida is an unusually pretty Greek name for girls. It means "sea nymph, mermaid".

Nerissa

Nerissa is a pleasant Greek name used by Shakespeare, making it work well for parents who are fans of his work. It means "from the sea".

Pasha

Pasha is a girl's name backed by Greek roots. It can work as a trendy name that means "of the ocean".

Thalassa

Thalassa is a Greek name that has a rareness about it that makes it so appealing. It means "the sea".

Umi

Umi is a simple Japanese name option for girls. It is pretty and easy to use, meaning "sea".
Peruse thousands of baby names on MomsWhoThink.com! And follow us on Pinterest for more parenting inspiration!