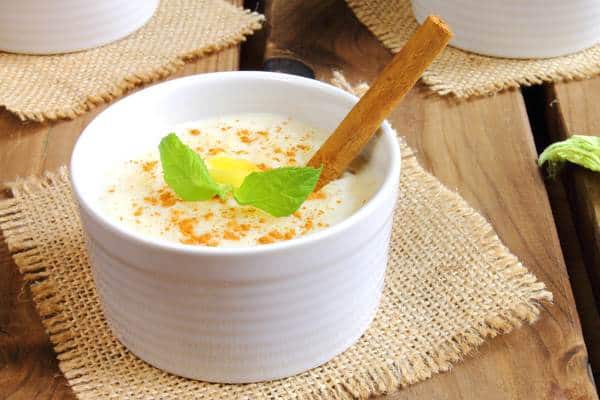 Healthy Rice Pudding Recipe
Ingredients:
6 cups water
2 sticks cinnamon
1 cup rice
3 cups skim milk
2/3 cup sugar
1/2 teaspoon salt
Directions:
1. Put water and cinnamon sticks into medium saucepan. Bring to boil.
2. Stir in rice. Cook on low heat for 30 minutes until rice is soft and water has evaporated.
3. Add skim milk, sugar, and salt. Cook for another 15 minutes until mixture thickens.
Yield: 5 servings Serving size: 1/2 cup
Each serving provides:
Calories: 372
Total fat: 1 g
Saturated fat: less than 1 g
Cholesterol: 3 mg
Sodium: 366 mg
Total fiber: 1 g
Protein: 10 g
Carbohydrates: 81 g
Potassium: 363 mg