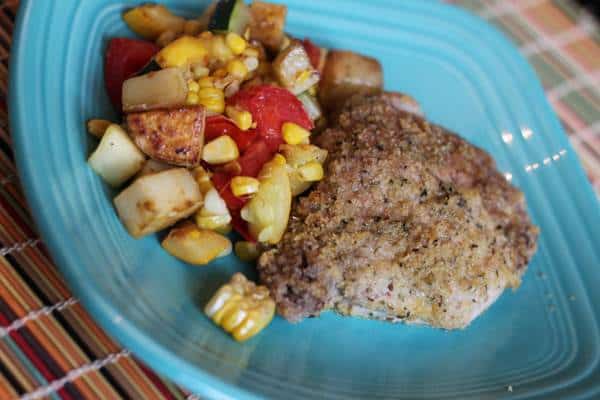 Lemon Basil Pork Chops
Let's Get Ready for Baby!
Sign up for our monthly pregnancy email series, and you'll get regular updates on your baby's development, helpful timelines to get ready for their arrival, must-have baby needs and so much more! PLUS, you'll get instant access to the MomsWhoThink "Ultimate Guide to Baby Naming in 2022."
CLICK HERE
to get started!
Ingredients:
1 egg, lightly beaten
2 teaspoons lemon juice
¾ cup seasoned bread crumbs
2 Tablespoons butter, melted
3 teaspoons grated lemon peel
2 teaspoons dried basil
4 boneless pork loin chops (1¼ inches thick)
Directions:
1. In a shallow dish, combine egg and lemon juice.
2. In another shallow dish, combine the bread crumbs, butter, lemon peel and basil.
3. Dip pork chops in egg mixture, then coat with crumb mixture.
4. Place in a 13×9 inch baking dish coated with cooking spray.
5. Bake, uncovered, at 375° for 30 to 35 minutes or until a meat thermometer reads 160° and juices run clear.
Makes 4 servings
Nutrition Information:
1 pork chop equals:
280 calories
12 grams fat (5 grams saturated fat)
121 mg cholesterol
180 mg sodium
5 grams carbohydrate
2 grams fiber
30 grams protein