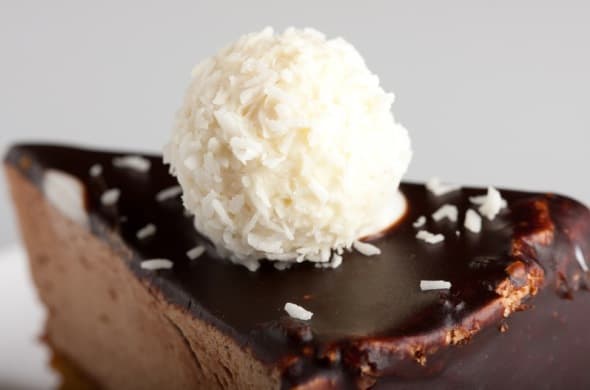 Mississippi Mud Pie Recipe
This Mississippi Mud Pie recipe has all the sinfully delicious favorites in one pie. Chocolate, coffee and cream together create a tantalizing frozen confection. For a twist on this classic, top each piece with a scoop of vanilla ice cream rolled in flaked coconut.
Mississippi Mud Pie
Ingredients:
1/2 cup butter, melted
1/2 (8 1/2 ounce) package chocolate wafers
1 quart coffee ice cream, softened
1 1/2 cups chocolate fudge ice cream topping
Whipped cream, chocolate curls for garnish
Directions:
1. Crush chocolate wafers and set aside. Melt butter in large pan over low heat, then add the crushed wafers and mix to coat well.
2. Press the crumb mixture into a 9 inch pie plate and cool.
3. Spoon the softened ice cream into the crust. Freeze until firm.
4. Top with fudge sauce (unheated). Freeze for 8 hours.
5. Before serving, top with whipped cream and chocolate curls.