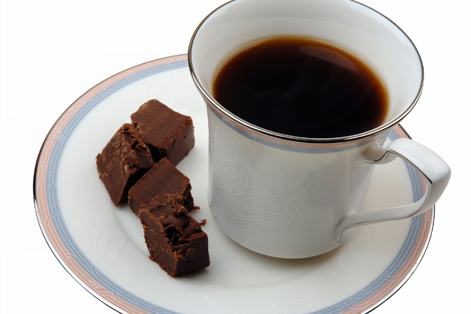 Coffee Fudge Recipes
Let's Get Ready for Baby!
Sign up for our monthly pregnancy email series, and you'll get regular updates on your baby's development, helpful timelines to get ready for their arrival, must-have baby needs and so much more! PLUS, you'll get instant access to the MomsWhoThink "Ultimate Guide to Baby Naming in 2022."
CLICK HERE
to get started!
Ingredients:
3 cups sugar
3/4 cup milk
2 Tbsp. instant coffee
1/2 cup liquid non-dairy creamer
1 Tbsp. light corn syrup
2 Tbsp. butter
1 teaspoon vanilla
1 1/2 cup (6 oz.) chopped chocolate
1/4 cup finely chopped nuts
Directions:
1. Combine sugar, milk, instant coffee, non-dairy creamer and corn syrup in a 3-quart saucepan. Cover and bring to a boil.
2. Uncover and place thermometer in pan; cook without stirring to 236 degrees F.
3. Remove from heat; add butter and vanilla without stirring. Cool to lukewarm. Beat until fudge begins to thicken; pour into a buttered 8-inch square pan.
4. Melt the chocolate over hot (not boiling) water in a double boiler. Spread evenly over fudge, sprinkle nuts over chocolate.
5. Cut into squares before fudge becomes firm. Makes about 48 pieces.