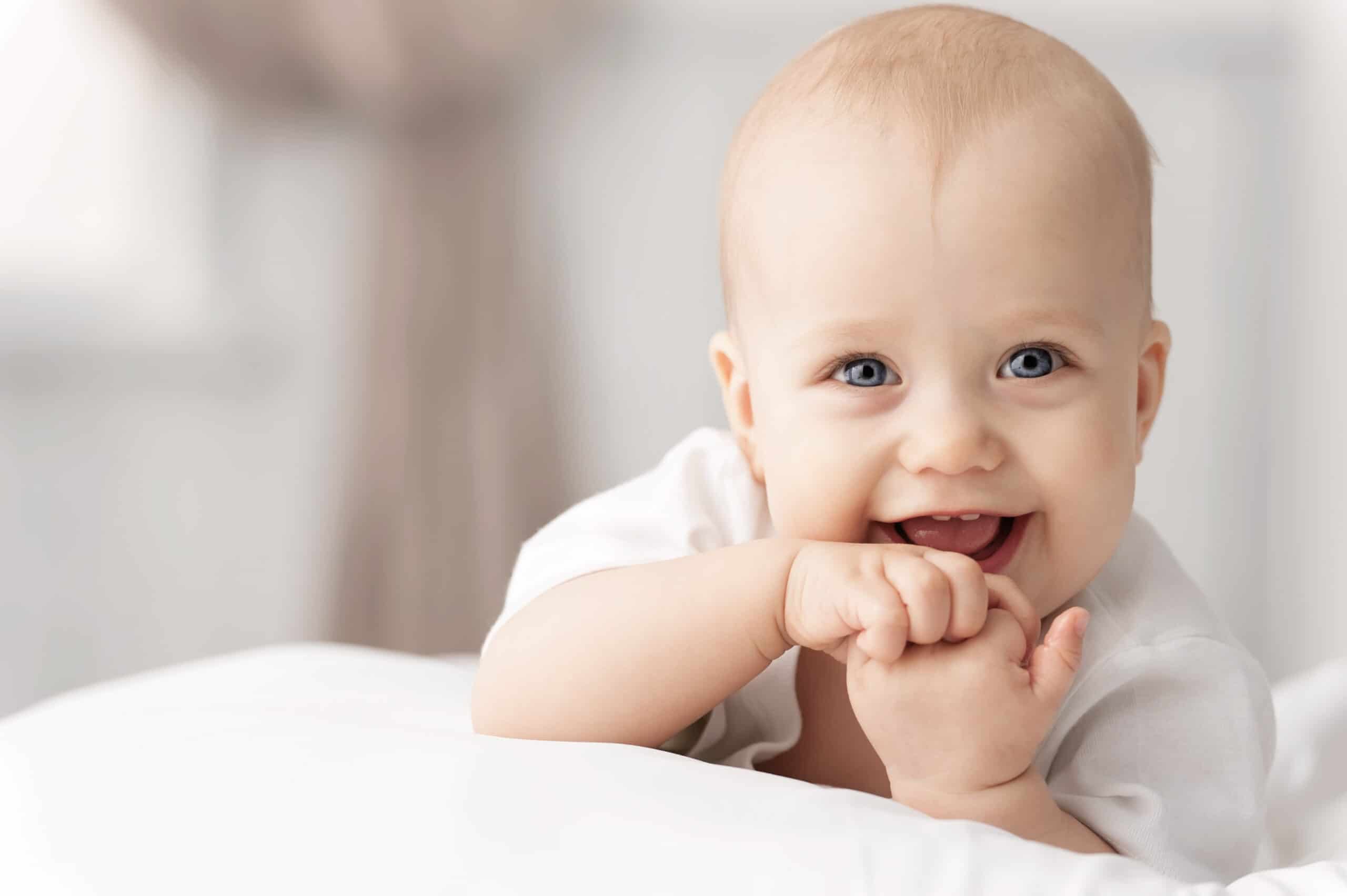 Let's Get Ready for Baby!
Sign up for our monthly pregnancy email series, and you'll get regular updates on your baby's development, helpful timelines to get ready for their arrival, must-have baby needs and so much more! PLUS, you'll get instant access to the MomsWhoThink "Ultimate Guide to Baby Naming in 2022."
CLICK HERE
to get started!
Santiago is a handsome and lyrical baby name. A striking alternative to the name James, this baby boy name also has a compelling place in popular culture. Santiago is name of the main character in Paulo Coelho's The Alchemist as well as Ernest Hemingway's The Old Man and the Sea. Keep reading to learn more about this name.
Meaning of the name Santiago:
Spanish: Saint James, supplanter
Origin of the name Santiago:
Santiago means "Saint James." It is a combination of the Spanish words santo (meaning "saint") and Iago (the old Spanish variant of the name James). The name James is the Latin variation of the Hebrew name Jacob (which means "supplanter").
Symbolism of the name Santiago:
Santiago the Great is the patron saint of Spain. According to tradition, Santiago traveled to Iberia during his lifetime, and locals believe his body is interred beneath the Cathedral of Santiago de Compostela in Galicia, Spain. Each year, thousands of pilgrims take the Camino de Santiago. The symbol of Santiago is the scallop shell.
Style of the name Santiago:
Classic
Gender of the name Santiago:
Santiago is a boy's name.
Pronunciation of the name Santiago:
san-ti-YA-gho
Number of syllables in the name Santiago:
Four
Emotion evoked from the name Santiago:
The name Santiago evokes feelings of vitality and style.
Alternative spellings for the name Santiago:
Santyago
Santhiago
San Iago
Nicknames for the name Santiago:
Popularity of the name Santiago:
According to the Social Security Administration index, Santiago was the 71st most popular baby boy name in 2020. Santiago has ranked among the top 100 baby boy names since 2017.
Related names for the name Santiago:
Great middle names for Santiago and their meanings:
Alberto (noble, bright)
Andres (manly, masculine)
Elias (the Lord is my God)
Enrique (home ruler, king)
Gabriel (God is my strength)
Godfrey (God's peace)
Julian (youthful, shiny, downy)
Miguel (who is like God?)
Tomás (twin)
Famous people with the name Santiago:
Santiago in popular culture:
Santiago Nasar (protagonist of Gabriel García Márquez's Chronicle of a Death Foretold)
Santiago (main character in Paulo Coelho's The Alchemist)
Santiago (main character in Ernest Hemingway's The Old Man and the Sea)