Birthday Party Games
Birthday party games are one of the most important parts of the party.
While cake, ice cream, and presents are loads of fun; if you don't have a way to entertain the guests the party can quickly turn into a yawn-fest.
Even worse would be ensuing chaos when a group of children that has consumed sugary cake and ice cream is left to their own devices for entertainment.
Use these free games with our Birthday Party Themes for your child's birthday!
The following games include everyone, they are simple to get together with a minimum of supplies, and they all will ensure lots of laughs from the guests. Parties should be fun, and these games help make that fun happen.
When choosing birthday party games, you'll need to tailor each one to the age group of the children attending. We've included ages that each is appropriate for along with variations for older or younger children. Forget pin the tail on the donkey, choose a few games and get to having some real birthday fun!
If you are throwing a birthday party for your little one, everything has to be perfect. After all, if your little one does not enjoy his or her special day, you'll be the one to hear about it!
Once you've decided on the ideal location and what you are going to serve your guests, you need to decide what your guests are actually going to do at the party. If this is the one thing that is leaving you stumped, we have some great party game ideas for birthdays everyone is sure to enjoy.
The first thing you will want to think about is the location of your party. If the weather is not good and guests are forced to stay indoors, you may need to limit some of the games they will be able to play. But no worries, there are still great options for games for indoor parties. These include Princess Trivia, Guess the Utensil and more.
If you are able to go outside, your options will become a bit more varied. Games like scavenger hunts, Knights and Dragons and Flower Pot Toss will all be possibilities.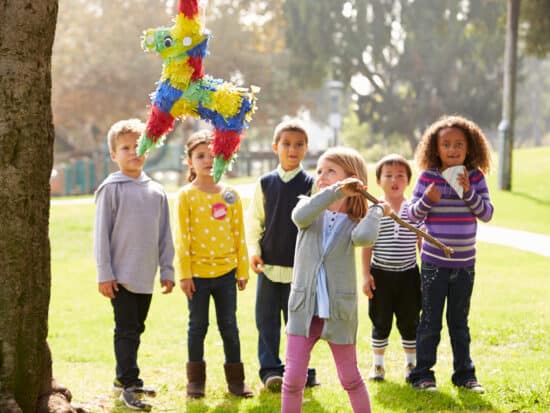 Of course, we know what you're probably thinking…I've never even heard of these games much less know how to play them. Well, don't worry about that. Moms Who Think provides you with a variety of games, let's you know exactly what you need and gives you step by step directions ensuring all your guests have a great time.
Birthday parties can be a lot of fun and make for great memories for your children. The games they play can be what sets your party apart. Good luck finding fun activities that your guests are sure to enjoy.
Kids' birthday parties are fun milestones for a child. Having all their friends share their special day is something to look forward to all year long. Add cake and presents into the mix and you've got the perfect day!
We'll help you plan the perfect kids' birthday party everyone will love and you'll enjoy without being frazzled. From baby's first birthday to middle school birthday parties, each one is sure to be a hit with the birthday child and all their guests.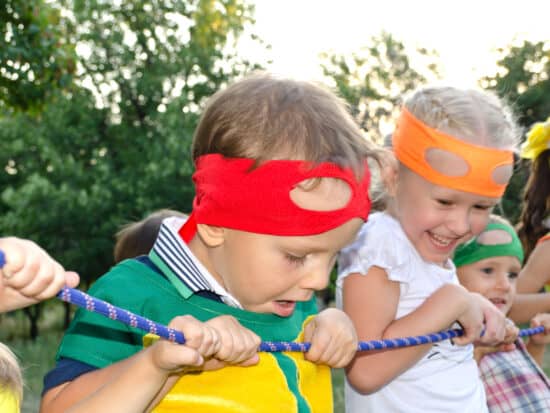 Get great birthday party themes to pull it all together and birthday party games to keep everyone happy and entertained.
You'll find that a great birthday party can be done at home simply while saving money over the extravaganzas that have been popular in recent times. Our kids' birthday cakes section is filled with great cake ideas and recipes, and our kids cooking section has kid-friendly fun snacks that add extra fun to the snack table.