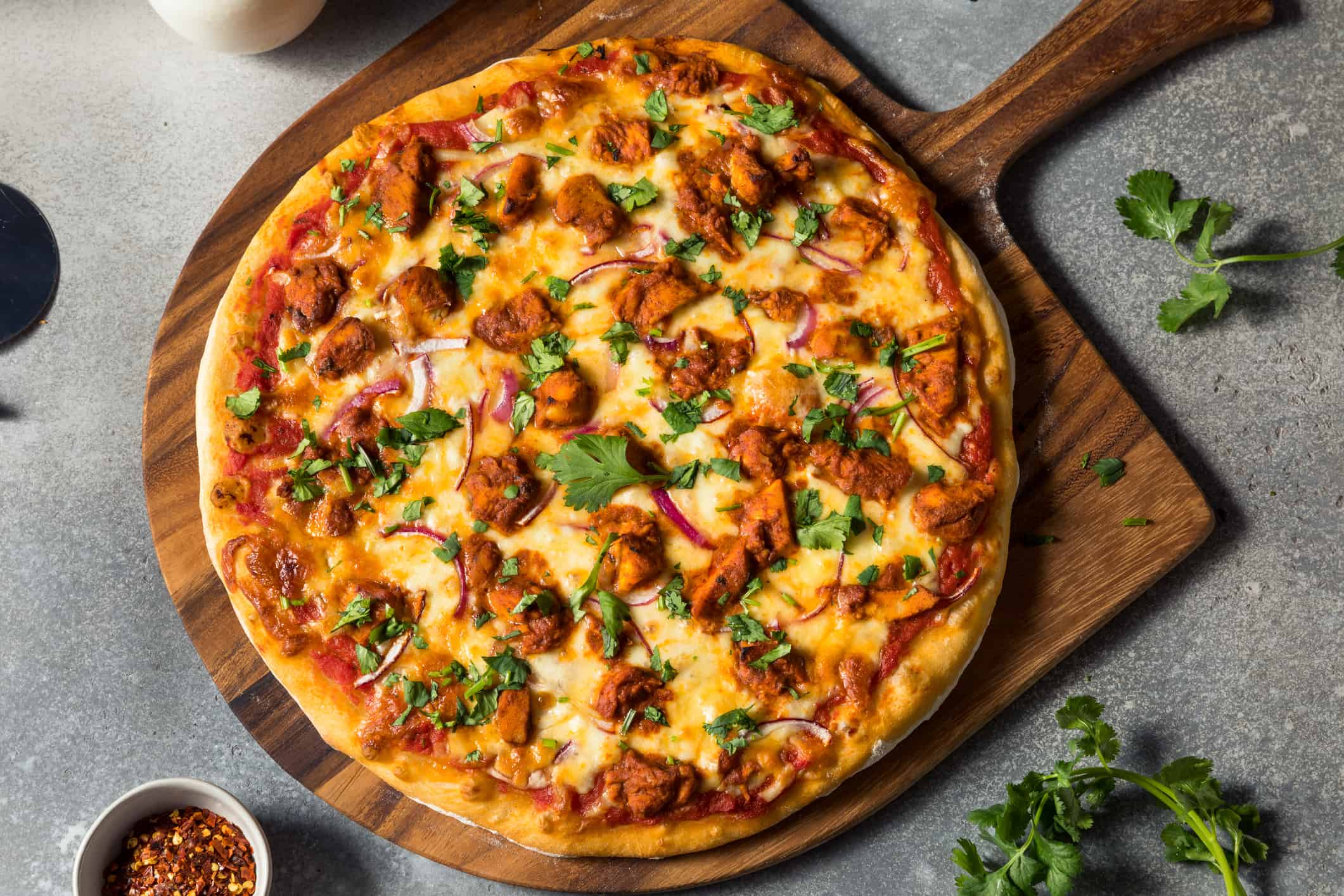 Chicken Pizza in the Crock Pot
Ingredients:
4 skinless, boneless chicken breasts – cut into bite size pieces
1 onion, chopped
2 green bell peppers, chopped
2 large cans tomato sauce
2 large cans diced tomatoes
1 Tablespoon dried parsley
1 Tablespoon dried oregano
1 Tablespoon dried basil
2 teaspoons thyme
4 cloves garlic, pressed
1 bay leaf
1 Boboli bread shell
Directions:
1. Place all ingredients in slow cooker. Stir to make sure all chicken is coated well.
2. Cook on Low setting for 8 hours, until chicken, onions and peppers are tender.
3. Warm Boboli shell in oven. Spoon pizza topping onto shell and serve.