[addtoany]
Mom's Missouri. Is it a state that only moms live in? Is it a weird state of mind that is exclusive to mom's only? No, it's actually an easy-to-make recipe that your whole family is sure to love.
Read on to find out more about this dish and why it will be a favorite at your dinner table.
What is Mom's Missouri?
The reason why this recipe is called Mom's Missouri is unknown. The fact that it is generally considered a comfort food may be why the 'Mom' part is used. We're really not sure if the dish originates in Missouri, but let's just say it does!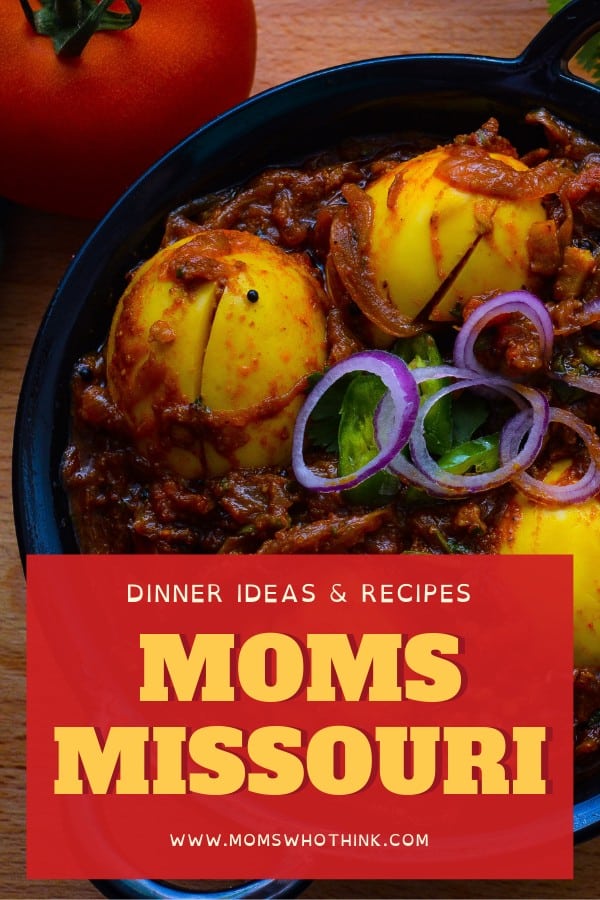 Variations can be made on the recipe, but in general, it consists of layered potatoes, ground beef, and onions. It is a good old fashioned meat and potatoes dish that is flavorful, filling, and easy to prepare.
Because the recipe contains a good representation of the major food groups, it does not need to be served with a side dish. However, if you want some variation, you can add a salad.
When thinking of Missouri foods, ice cream is one that state is known for. So, be sure to include a nice scoop for dessert to make things more authentic!
Mom's Missouri Recipe
The recipe we have here requires six potatoes and two onions, all thinly sliced, as well as ground beef, crushed tomatoes, and salt and pepper to taste. To prepare the dish, simply layer the ingredients starting with potatoes, then onions, beef, and tomatoes. Continue layering until all ingredients are used up, bake and serve.
There is no need to brown the meat before serving as it will bake nicely in the casserole dish. Also, if you use Idaho gold potatoes, it will eliminate the need for you to peel the potatoes. These are all measures that will make the dish even easier to make.
There are several variations on the recipe that can include the addition of other vegetables like peppers, green beans, carrots, or zucchini. Picante sauce can be used in place of the tomatoes or tomato sauce. You can also replace the ground beef with turkey to make the dish more healthy.
Some dishes also call for ingredients like ketchup, egg whites, and oats to be included in the meat mixture.
A layer of cheese on top will also enhance the flavor nicely.
In appearance, the dish will look much like it did before as compared to its appearance when it comes out of the oven. The baking tends to bring out the sweet flavor of the tomato nicely and make all the ingredients blend well together.
Mom's Missouri is a satisfying dish that is easy to prepare and it is sure to be a crowd-pleaser. How will you be adapting the recipe to suit your dietary needs when you serve it to your family tonight?
If you enjoyed this recipe, make sure to check out our Beef Pepper Jack and Corn Casserole and our Cheesy Sloppy Joes.
Health Benefits of Mom's Missouri
It's a no brainer that you want to provide your family with all of the nutrition they need. This recipe is not only delicious, but comes with a few great health benefits to keep your family's bodies happy and healthy. Let's check them out.
Potatoes are the main component of this recipe. Potatoes have a lot of vitamins C and B6, as well as potassium. They also have a number of antioxidants in them, which have been linked to a reduced risk for certain diseases, like heart disease and cancer. The resistant starch in potatoes has actually been linked to better blood sugar, since it reduces insulin resistance. Finally, the fiber and resistant starch in potatoes are beneficial to your gut.
Beef has gotten a bad rap as bad for your health in recent years. Many have accused red meat of significantly raising your risk for heart disease and other complications. Beef isn't quite as healthy for you as chicken or turkey, but it isn't all bad! Beef actually does have some good qualities. Beef has a lot of protein in it, which is actually beneficial for weight loss. This meat is also a great source of vitamin B12, which is necessary for blood formation and brain function.
You can make this Mom's Missouri recipe knowing that you're providing your family with a nutritious meal. They'll love the taste, and you'll love the benefits it will have for their health. This is one that your whole family will be asking for, again and again.
Print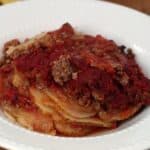 Moms Missouri
---
Author:

Total Time:

1 hour 15 minutes
6

potatoes, thinly sliced and divided

2

onions, thinly sliced and divided

1½

pounds ground beef, divided

2

–

14½

ounce cans crushed tomatoes, divided
salt and pepper for taste
---
Instructions
1. Place a layer of potatoes in the bottom of a lightly greased 13″ x 9″ baking pan.
2. Top with a layer of onions.
3. Add a layer of beef, a layer of tomatoes, salt and pepper.
4. Continue to layer until all ingredients have been used.
5. Bake 350°F for one hour.
Prep Time:

15 Minutes

Cook Time:

1 Hour

Category:

Main Course

Method:

Baking

Cuisine:

American
Keywords: mom's missouri recipe, what is mom's missouri?
The image featured at the top of this post is ©iStock.com/Peresmeh.