West Virginia is a haven for outdoor lovers. While it's technically considered part of the American South, it's better considered to be part of the Appalachian region. Its landscape offers a little something for hikers, rock climbers, skiers, cavers, cyclists, and more. There's a reason John Denver sings about the state.
Just because you're exploring the great outdoors, doesn't mean you can't mix in some luxury. Below, we've profiled some of the most expensive hotels in West Virginia, so that even if you get your hands dirty during the day, you can unwind with some creature comforts at night.
The Greenbrier
101 Main Street West, White Sulphur Springs, WV 24986
Price range: $359-3800
When you're at The Greenbrier, you're walking hallowed grounds. Hallowed in the way that everyone from Bob Hope to Grace Kelly to Eleanor Roosevelt to John F. Kennedy to Jennifer Garner spent time within the walls of this grand hotel.
The hotel rooms definitely reflect the long, enduring history of this site. If you're a fan of modern, minimal touches, this probably isn't the hotel for you. If, however, you enjoy floral patterns and striking wallpaper and wandering around antique stores, you'll love The Greenbrier. Established in 1778, it's one of the oldest luxury hotels in the country. It was also used as a secret bunker in the event of a nuclear attack during the Cold War.
One of the main draws to the hotel is its nearby natural mineral springs. There is a whole town built around them, called White Sulphur Springs. Many believe that sulfur springs can offer healing properties because of their naturally occurring minerals. But myth and belief aside, the springs have certainly helped The Greenbrier achieve its status today.
Of course, the on-site casino draws its fair share of visitors as well.
For those visiting in the Spring, you definitely won't want to miss the dandelion festival. Also, check out the Greenbrier River Trail. It's a 78-mile former railroad that is used now for activities like hiking, biking, and even horseback riding. It's probably one of the best ways to really take in this gorgeous region in West Virginia. The trail goes through several towns and wild scenery, the stuff you just can't properly see when traveling by car.
Opossum Creek Retreat
239 Opossum Creek Retreat Rd, Lansing, WV 25862
Price range: $220-850
For those looking for the more rustic, log-cabin kind of stay, Opossum Creek Retreat is a favorite among West Virginia visitors.
Guests have the option of nine different temperature-controlled cabin rentals and each one has a little something special. Some have hot tubs, some have screened-in porches, and some can hold up to 20 people, for those of you wanting to bring the extended family on vacation.
This is the kind of stay that'll really immerse you in nature. But, you're not too far from civilization, either. Fayetteville, WV is only a short distance away. One of the retreat's properties is even walkable from the city center.
Hillbrook Inn
4490 Summit Point Rd. Charles Town, WV 25414
Price range: $379-400
Hillbrook Inn is located on George Washington's first land purchase, which he made in 1750, 26 years before the Revolutionary War. The hotel is mere miles away from Harpers Ferry, which is famous for being the site of John Brown's uprising which hastened the beginning of the Civil War. It's also only an hour away from Washington D.C., for those wishing to explore the nation's capital.
Situated on 30 lush, green acres, Hillbrook Inn takes comfort very seriously. Most of its rooms are equipped with flat-screen televisions and fireplaces (some gas, some electric). On top of the coziness of its accommodations, Hillbrook Inn features The Gatehouse Spa, which has an extensive list of services, like collagen facials and keratin treatments.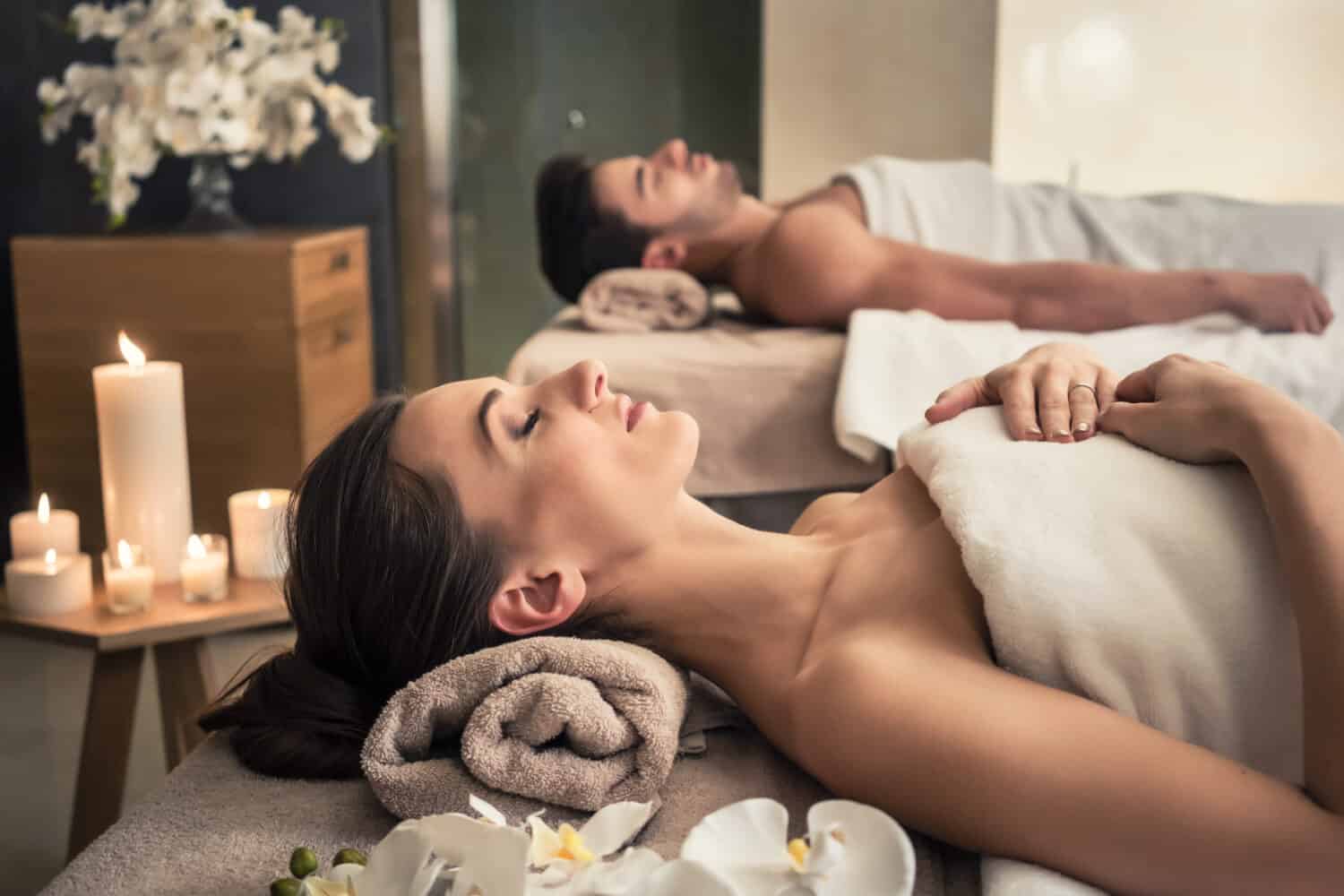 Blennerhassett Hotel
320 Market St, Parkersburg, WV 26101
Price range: $180-700
One of the most expensive hotels in West Virginia is the Blennerhassett Hotel. It's named after Harman and Margaret Blennerhassett, two wealthy Irish immigrants who left their homeland to escape political persecution and a little bit of scandal. Harman was actually Margaret's uncle!
Once in West Virginia, Harman and Margaret were ensconced in even more scandal. Aaron Burr, after ending his Vice Presidential term under Thomas Jefferson (and fatally shooting Alexander Hamilton in a duel), used the Blennerhassett estate as his headquarters to plot a treasonous secession from the United States. Burr was certainly dead set on ensuring his name was recorded in history, for better or worse.
The Blennerhassett Hotel is a great base from which to explore all this history. The rooms are furnished comfortably and luxuriously, and the property is right near downtown Parkersburg, where there are many shops, restaurants, and museums to explore. The Blennerhassett's original Palladian mansion is located in what is now called Blennerhassett Island Historical State Park. Visitors take a riverboat to gain access to the grounds.
Stonewall Resort
940 Resort Drive Roanoke, WV 26447
Price range: $160-650
Last on the most expensive hotels in West Virginia is certainly not least. Stonewall Resort includes an Adirondack-style lodge and several cottages surrounded by some of the most beautiful scenery West Virginia has to offer.
As far as experiences hosted by the resort, there's something for everyone. Arnold Palmer, one of golf's greats, designed the resort golf course. And if you'd prefer to spend your day in the water instead of on the green, there's also the resort marina. Staff will prepare boxed lunches for any guests who want to take advantage of the many rentals the resort offers. Rentals include boats, pontoons, and slips.
Why Visit West Virginia?
Whether you're interested in the history or the wild landscapes of the United States, West Virginia is a can't-miss state. If you are looking to get your children more involved in the great outdoors, West Virginia is a great place to start, what with all of its great hiking options. Some of the sites most favored by tourists are Harpers Ferry, Blackwater Falls State Park, Seneca Rocks, and New River Gorge.
Leaving the kids with a babysitter is always an option for those who are looking for more advanced activities, like caving and rock climbing. Some of the best sites for skilled climbers and cavers are New River Gorge, Seneca Rocks, Franklin Gorge, and Coopers Rock.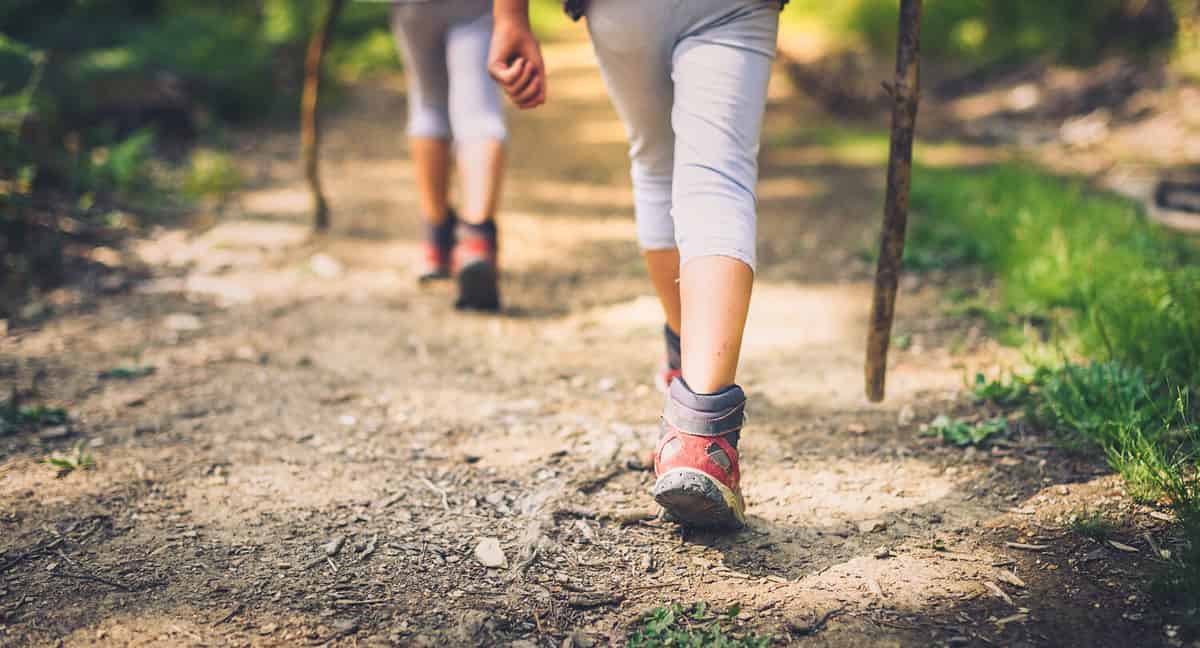 When is the Best Time to Visit West Virginia?
Since so much of West Virginia's foliage is made up of trees, the fall is a great time to visit. You'll get to see the leaves change colors and if you're there at the earlier end of Fall, the temperatures won't drop too low yet.
But frankly, any season is a good time to visit West Virginia, depending on the experience you're looking for. If you like skiing or snowboarding, for example, you'll love West Virginia in the winter, despite the fact that all the trees will be bare.
While summer temperatures can get pretty hot — just as they do in the rest of the country — West Virginia can actually be one of the best places to cool off in the heat. There are so many water activities for families to take part in. From swimming to white water rafting to fishing to kayaking, the memories are just waiting to be made.
The image featured at the top of this post is ©Ground Picture/Shutterstock.com.