11 Can't Miss Halloween Movies from the 90's
What better way to end Halloween night than jumping on the couch, still in costume, pillowcase full of Nerds and Reese's pumpkins, popcorn ball in your right hand and 13 nights of Halloween playing on TV. From watching the Olsen twins help their aunt break free from a curse to following Marnie on her adventure through Halloweentown, there were certain Halloween movies you just couldn't miss during the month of October.
So, pull up your tv dinner table, have mom and dad check your candy and join us for this ride back through time to October of the 90's and early 2000's.
HalloweenTown:
To this day, Halloweentown and its sequels are some of the best Halloween movies on TV. We wish we could go to Halloweentown for a weekend, except we'll leave out the drama caused by Kalabar. That giant pumpkin in the center of town is the best substitute for a gazebo ever, and to go for a ride with that skeleton taxi driver would be the ultimate thrill!
Double Double Toil and Trouble:
Remember when the Olsen twins were cute, innocent little trouble makers? Except in this movie, they were actually trying to save their great Aunt Sophia who had been cursed by her twin sister Agatha. Let's see if you remember the rest of this one…"Double, Double Toil and Trouble; Fire burn and cauldron _________."
Hocus Pocus: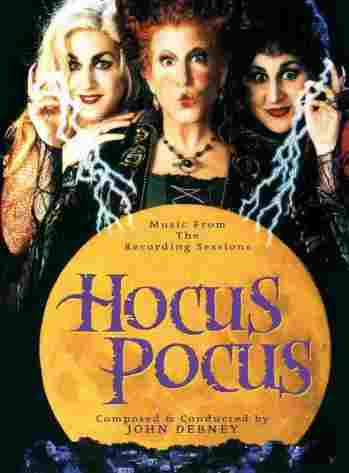 Ahhh…what a classic. It was so hard to choose one character to love from this movie. Sarah Jessica Parker and Kathy Najimy transformed into a couple of not-so-smart Witches who would be lost without Bette Midler ,who was the picture-perfect head witch that matched what you thought up in your imagination. We can't forget about Thackery Binx the cat and Billy Butcherson, the "good zombie." You'll be humming the trio's spellbinding inter act long after the movie has ended.
Casper: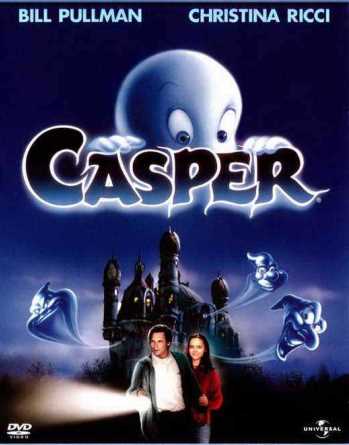 It's hard to picture Christina Ricci as that little girl anymore, but her and Casper were the inseparable duo that we loved to watch every year around Halloween. This movie taught us to not be afraid of every bump in the night because it could just be your new best friend flying around your room! Casper and his friends Stretch, Fatso and Stinkie provided us with plenty of enjoyment to a storyline that could actually be quite sad and depressing. The ghost part is fun, just try not to think about how they ended up that way.
Don't Look Under the Bed:
Did you know that this movie was the first Disney Channel Original Movie to be rated PG due to its frightening content? This movie was definitely scary, and maybe Disney should have saved this one for parents only! The whole plot of the movie was about how the Boogeyman would come from under bad kids' beds and take them away. No wonder we have such a high amount of kids "co-sleeping" with their parents – the story lives on!
The Nightmare Before Christmas:
Is it a Christmas or Halloween movie? Doesn't matter! This movie is so good you'll want to watch it for every holiday. Set in a place coincidentally called Halloweentown, our main character named Jack Skellington wanted to take over Christmas by kidnapping none other than cheery ol' Santa Claus. This movie made for many great halloween costumes for years to come!
Under Wraps:
I bet this one didn't come to mind when you read the headline of this article. BUT, I bet you remember it now! Remember the friendly, funny, clumsy and confused Mummy named Harold who was found in a basement? He became best friends with a bunch of 12 year old kids! Throughout the movie, we watch as the kids go on a mission to get Harold back to his coffin before the end of Halloween night so he can "survive." This one definitely stands up to the test of time.
The Haunted Mansion:
We might be the only ones, but we expected this one to be a little bit better than it was. While it did shed light on how important family values and spending time with family are, its overall plot was a bit of a letdown. Maybe that's because it was from the early 2000's and the 90's magic had died off. Nevertheless, it is still a haunting Disney "thriller" and we couldn't miss watching it at least one day before Halloween, at the very least for the cool mansion shots and the lady in the crystal ball!
Tower of Terror:
Did you know Disney has plans to make a new Tower of Terror?! It's exciting but, a lot of times 2nd time around movies just aren't as good! But we have high hopes for this one.
BeetleJuice: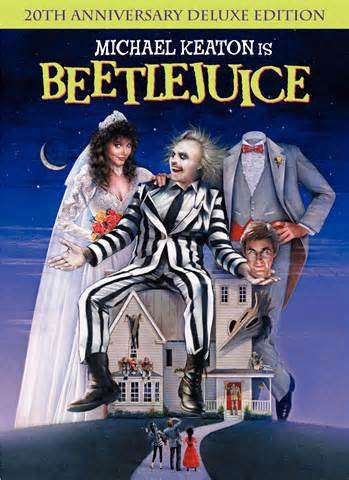 Beetlejuice, Beetlejuice, Beetlejuice! Oh, he's not actually going to show up? We wish he would, he seems like a lot of fun. This movie had everyone singing that Jamaican song and wishing they too could conjure up the coolest dinner party ever.
It's the Great Pumpkin, Charlie Brown: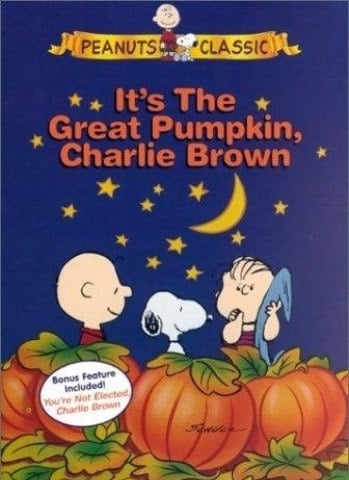 Charlie Brown and his pal Linus were always on some sort of mission together to spread happiness and joy to the neighborhood. This adorable blockhead and his blankie-carrying friend had more ambition that some of us adults do these days. Poor kid usually didn't always get what he wanted right away (ie. he got rocks while trick or treating and the other kids got candy) but he never stopped trying! No matter the Holiday, we were always learning valuable lessons from good ol' Charlie Brown. So technically, this movie came out in 1966 but we watched it through and through to this day!
Have more to add to the list? Head to our Facebook page (facebook.com/MomsWhoThinkcom) and share with us!
The image featured at the top of this post is ©Picture Alliance / Everett Collection.