As one of the most popular vacation destinations for American families, you would expect Oahu to have some fantastic, fun-filled resorts ideal for families. And you would be right. From budget-conscious to luxurious and from tucked away to the center of it all, Oahu has something to please every family and everyone in it.
Aulani: A Disney Resort & Spa
Like with all Disney properties, the Aulani is a paradise for kids. The younger ones will delight at running into Mickey Mouse and Donald Duck, who can be spotted roaming the grounds every day. Older ones will appreciate the Disney-themed dance parties. Kids aged 5 to 12 can participate in supervised activities that highlight Hawaiian culture, art, and music at Aunty's Beach House. Everyone will have a blast in the many pools of varying depths, a long lazy river, and numerous waterslides. There's even an exclusive lagoon for snorkeling, and of course, there's always the beach. Being on the southwest, leeward side of Oahu, the ocean waters at Aulani are generally calmer and the skies clearer than other parts of the island. So bad weather days are few and far between.
Despite all the fun things for kids, there's plenty to keep the adults occupied (or not if they choose). While the kids are at Aunty's Beach House, the parents can escape for a round of golf at the Ko Olina golf club next door or a relaxing treatment at the Laniwai Spa. The spa even has treatments for whole families if you want to bring everyone along. Evenings are full of family entertainment, like a traditional lu'au, storytelling by a firepit, and stargazing, in which experts show how ancient Polynesians used the stars to navigate the vast Pacific Ocean. In short, the Aulani is a magical experience that the whole family will remember for a long time. Go to the Aulani website here to book your next family vacation.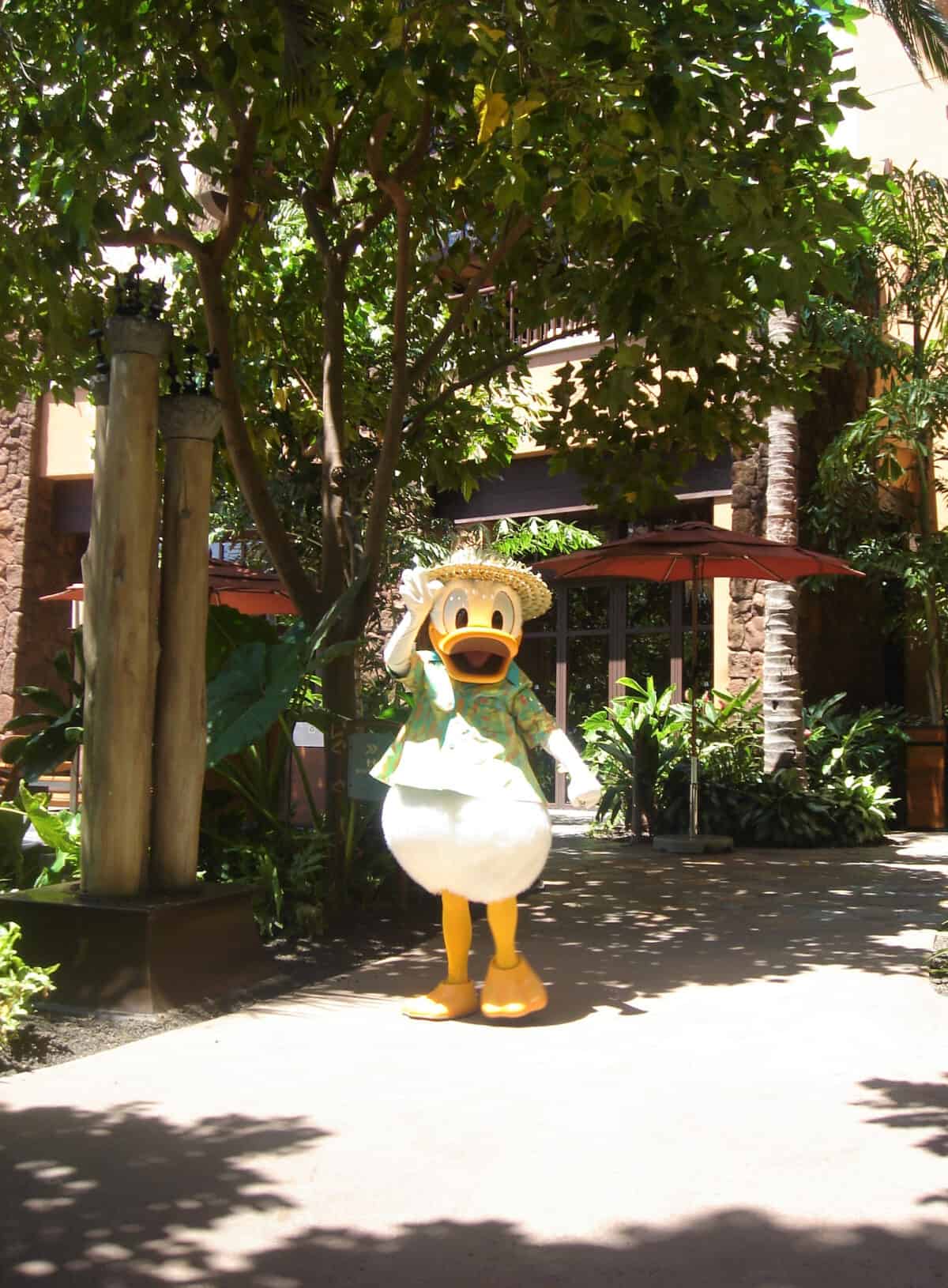 Hilton Hawaiian Village Waikiki Beach Resort
If you're looking to be closer to the action of Honolulu, this family-friendly resort on the north end of Waikiki Beach could be your answer. In addition to the beach itself, this 3,000-room "city within a city" features Waikiki's largest pool, waterslides, and a five-acre saltwater lagoon for swimming, pedal boating, and canoeing. For kids up to age 12 wanting a change of pace, Camp Penguin offers activities like Hawaiian crafts, kid-oriented excursions, and movies. The nightly lu'au and Friday-night fireworks show on the beach will mesmerize even the most tired little ones.
Grown-ups will appreciate the property's 22 acres of lush gardens and fragrant flowers, relaxing treatments at the on-site Mandara Spa, two championship golf courses nearby, and 20 restaurants, cafes, and lounges on-site to satisfy every craving. Of course, the city just outside the resort has many outstanding shopping, dining, and nightlife options. There's something for every family member at the Hilton Hawaiian Village. Go to the Hilton Hawaiian Village website to learn more and book your room. 
Marriott Ko Olina Beach Club
For a family-friendly resort with upscale amenities, look no further than Marriott's property on the sunny southwest shore of Oahu. It's built on a giant man-made lagoon with shallow entry points for little ones and a deeper end for older kids. Three large heated pools feature waterslides, waterfalls, and hot tubs. Little fans of mermaids will love the Mermaid Kariel & Friends show that gives adventurous kids a chance to swim with "real, live" mermaids, and afterward, there's a mermaid storytelling time. The Keiki Club will keep children ages 5 to 12 busy with crafts like lei-making and other fun activities. Teenagers and their parents will be entertained with the Ko Olina Oceanside Theater and a game of novel Aqua Bingo.
The Ko Olina Beach Club offers a variety of accommodations ideal for families of all sizes, from spacious guest rooms with kitchenettes to multi-room villas with full kitchens. Most rooms have gorgeous ocean or mountain views with private balconies. Adults will like the choice of two on-site restaurants, the Spa by the Sea that offers massages in open-air cabanas, and the nearby Ko Olina championship golf course. There's really something for everyone at Marriott's Ko Olina Beach Club. Visit the Marriott Ko Olina website for more information and to book. 
The Halekulani
For the most luxurious, family-friendly experience on Waikiki Beach, the historic Halekulani has it all. The hotel's complimentary "For You, Everything" program creates curated experiences for families anywhere on Oahu, whether it's swimming with dolphins, visiting the world-renowned Honolulu Zoo, or watching sea turtles. Parents will like the option of visiting cultural cornerstones like the Honolulu Museum of Art and the Hawaii Symphony Orchestra. The family-friendly vibe is found throughout the resort as staff members are known for making kids feel welcome with impromptu hide-and-seek games. Older kids will stay busy at the pool or the beach while adults luxuriate at the spa, rated the best on Oahu.
The poolside, casual restaurant Room Without a Key offers plenty of kid-friendly fare and virgin cocktails, while the upscale Orchids restaurant and five-star La Mer will tantalize the parents with world-class cuisine. Nightly hula dancing after dinner will keep the whole family entertained, too. Spacious guest rooms and expansive suites allow families of any size to spread out. If you're looking for a top-notch family experience on Oahu, the Halekulani is the place for you. Visit the Halekulani website here to learn more. 
Turtle Bay Resort
If you really want to get away from the crowds and have a more nature-centric Oahu experience, come to the four-star Turtle Bay on the North Shore. This kid-friendly resort has a shallow pool with a small splash-side fit for younger kids while the rest of the family will enjoy the larger and deeper pool nearby. Kids of all ages will delight at exploring the aquatic life in the tide pools that dot the rocky shore and marvel at the comings and goings of sea turtles on the aptly named Turtle Beach. Children will have more fun talking to the parrots and feeding the fish that are scattered throughout the property.
Parents wanting to get their kids and teenagers into nature will have plenty of chances to do so. The Turtle Bay offers surfing lessons–even for little ones–stand-up paddleboarding, canoeing, and horseback riding There are even excursions to the nearby mountains for hiking, mountain biking, and bird-watching. Large families will also appreciate the sizable suites and oceanside bungalows. To learn more about everything to do at the Turtle Bay and their accommodations, visit the Turtle Bay Resort website here.  
Find more amazing family travel destinations in our travel section — click here!
The image featured at the top of this post is ©aines/Shutterstock.com.