Beatrice has an old-fashioned feel, making it now popular among parents who love using vintage names. This is a trend to watch closely as this name option is already almost a top 500 again. Beatrice did spend many years in the early twentieth century, however, on the top 50 list.
Meaning of the Name Beatrice
Beatrice is the Italian version of the Latin baby name Beatrix. This name came from the Latin word "beatus." Dante Alighieri loved a woman with the name Beatrice Portinari in the thirteenth century, using the name in his "Divine Comedy. The Latin word that the original Beatrix comes from, "beatus," gives Beatrice its meaning. This word means "blessed" or "happy."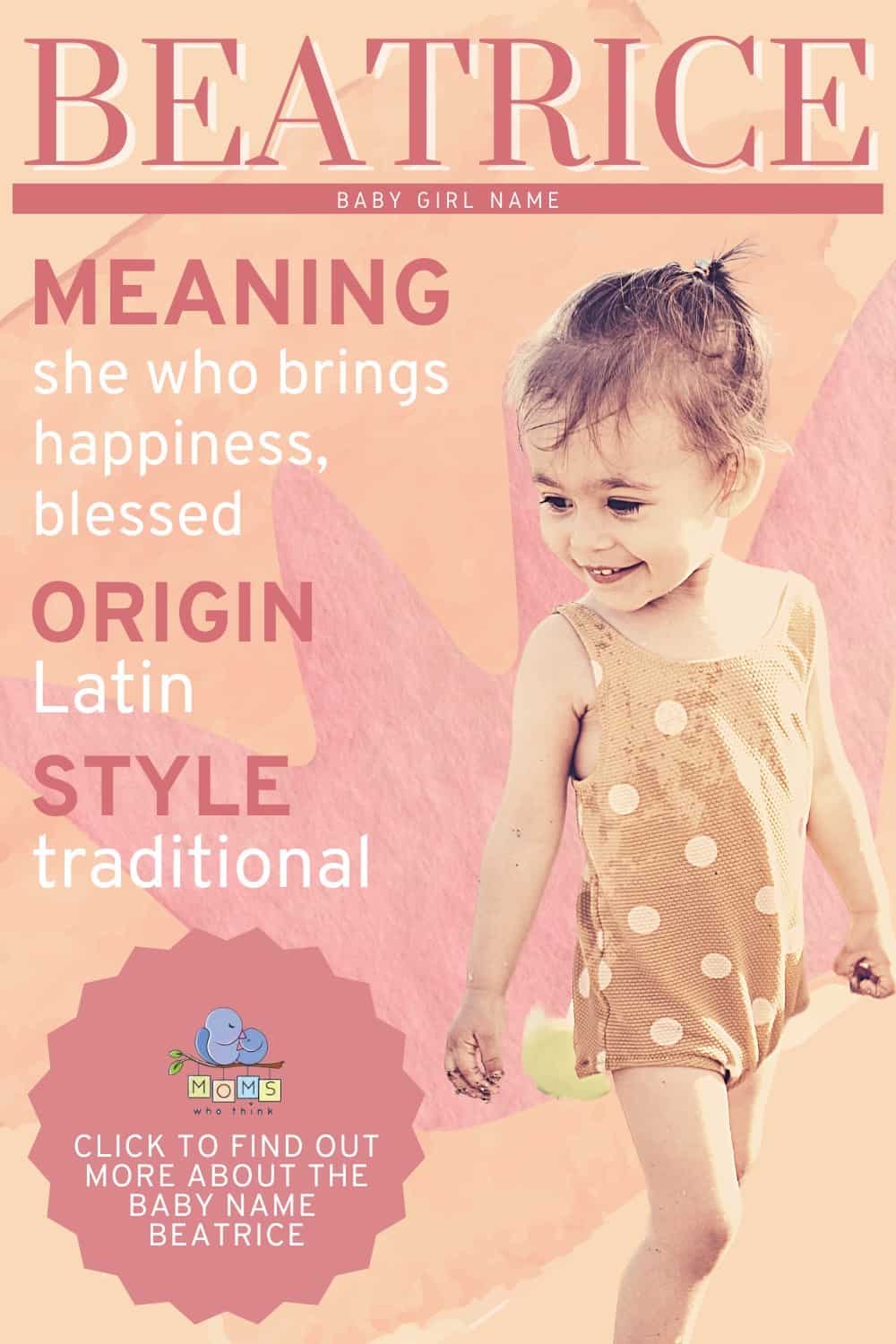 Nicknames for Beatrice
Beatrice feels old-fashioned and kind. It is a cute name if you want one with a vintage feel for your daughter. If you're looking for a nickname for the Beatrice in your life, we recommend fun options like "Trixie" or "Bea". Below, we've compiled a list to get you inspired:
Beatrice Name Details
Style: Traditional
Gender: Beatrice is traditionally considered to be a girls name.
Pronunciation: BEE-uh-tris
Syllables: Three
Alternative Spelling for Beatrice
Beatrice Name Popularity
Beatrice was a top 100 name until 1934 in America, with a spot on the top 50 list from 1902 to 1925. The name did drop off in the late twentieth and early twenty-first centuries, but it is starting to climb the ranks again. As of 2020, Beatrice is rank 550 for girls.
Related Names for Beatrice
Great Middle Names for Beatrice and Their Meanings
Famous People Named Beatrice
Beatrice in Popular Culture
The image featured at the top of this post is ©Anicka S/Shutterstock.com.