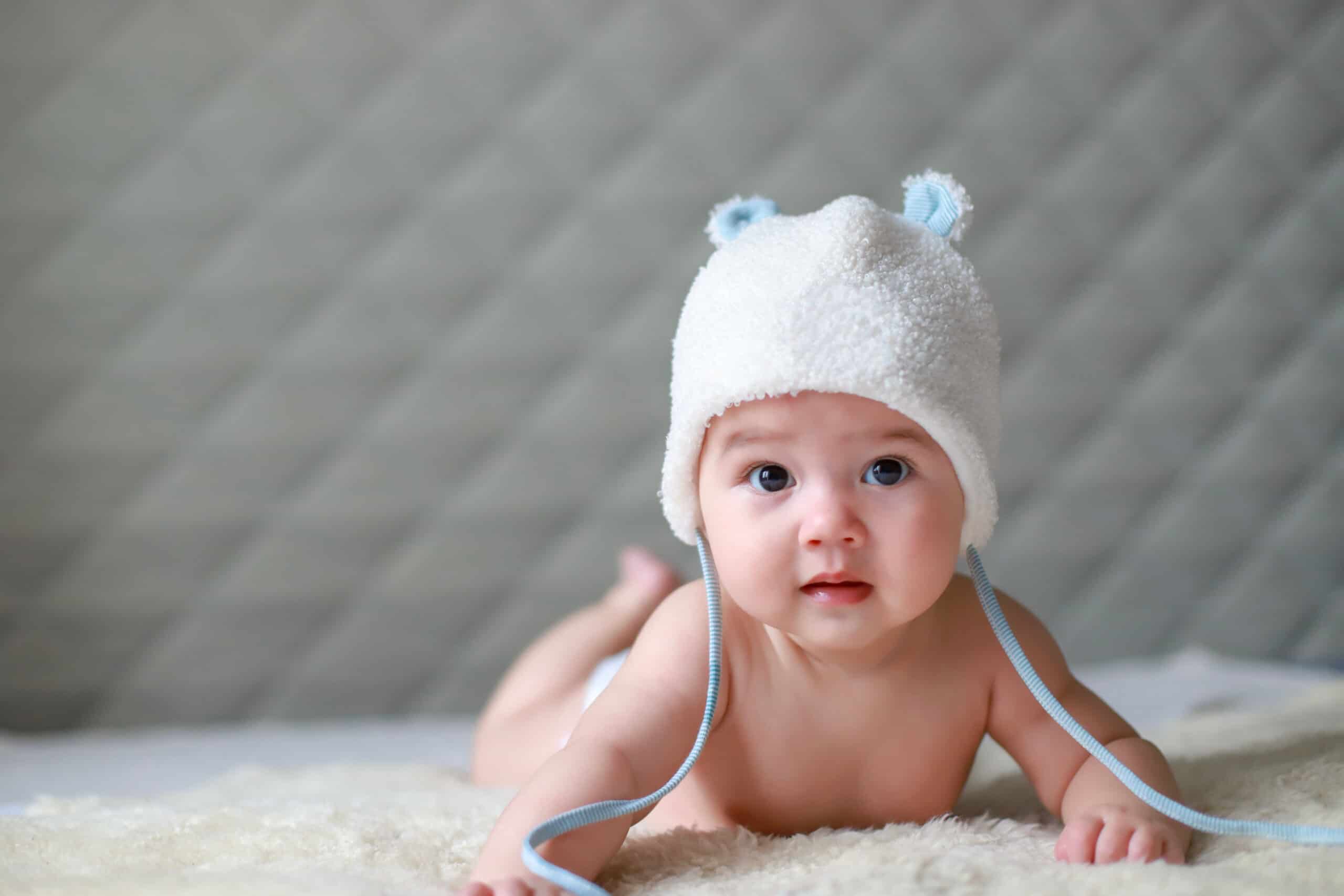 Let's Get Ready for Baby!
Sign up for our monthly pregnancy email series, and you'll get regular updates on your baby's development, helpful timelines to get ready for their arrival, must-have baby needs and so much more! PLUS, you'll get instant access to the MomsWhoThink "Ultimate Guide to Baby Naming in 2022."
CLICK HERE
to get started!
Monika is a beautiful classic baby name for girls. Originating in North Africa, this name variation now occurs frequently in Germany, Eastern Europe, and South Asia. Monika is the name of the protagonist in the Doki Doki series, and Monika Morris is also a character in the Sims series. Keep reading to learn more about this name.
Meaning of the name Monika:
Greek: Unique, solitary, alone
Latin: Advisor
Origin of the name Monika:
Monika is an alternative spelling of Monica. This is a classic name of Phoenician or North African origin. Although the ultimate etymology is unknown, civilizations during the classical period associated Monica with two meanings. The first meaning is the Greek word mónos (μόνος) and translates as "alone," "solitary," or "unique." Likewise, the second proposed meaning is the Latin word monere (meaning "to advise" or "advisor").
Symbolism of the name Monika:
Monika is a variation of Monica (meaning "unique," "solitary," "alone," or "advisor"). Historically, the most famous bearer of the name was Saint Monica (mother of Augustine of Hippo). The symbol of Saint Monica was the handkerchief.
Style of the name Monika:
Classic
Gender of the name Monika:
Monika is a girl's name.
Pronunciation of the name Monika:
MAHN-ee-kəh
Number of syllables in the name Monika:
Three
Emotion evoked from the name Monika:
The name Monika evokes feelings of magnetism and mystery.
Alternative spellings for the name Monika:
Nicknames for the name Monika:
Popularity of the name Monika
According to the Social Security Administration index, Monika was the 4,227th most popular baby name for girls in 2020.
Related names for the name Monika:
Misha
Mika
Malika
Minka
Mora
Moira
Great middle names for Monika and their meanings:
Adele (noblewoman, princess)
Božena (divine)
Clarice (clear, bright, famous)
Danika (morning star)
Drusilla (strong)
Imelda (universal battle)
Lauren (laurel tree)
Petronelle (stone, rock)
Saskia (woman from Saxony)
Shridevi (divine goddess)
Undine (wave)
Zoie (life)
Famous people with the name Monika:
Monika in popular culture:
Monika (protagonist in the Doki Doki series)
Monika Morris (character in the Sims series)