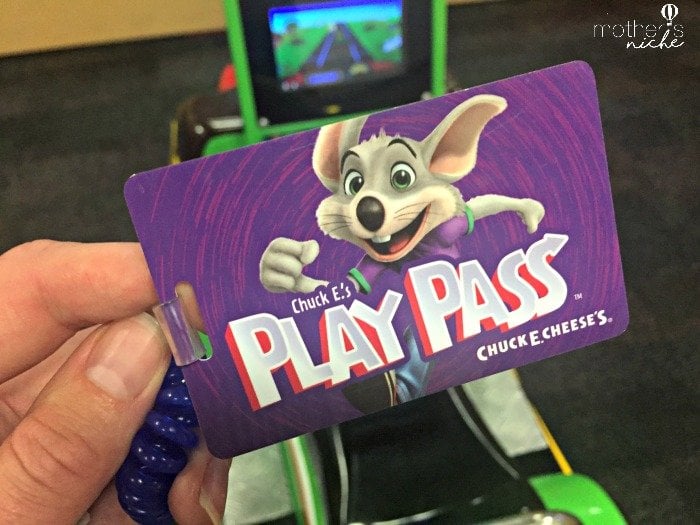 Let's Get Ready for Baby!
Sign up for our monthly pregnancy email series, and you'll get regular updates on your baby's development, helpful timelines to get ready for their arrival, must-have baby needs and so much more! PLUS, you'll get instant access to the MomsWhoThink "Ultimate Guide to Baby Naming in 2022."
CLICK HERE
to get started!
This year my daughter's birthday was only 3 days before Thanksgiving, so when she showed extreme excitement over the thought of having a Chuck E. Cheese's birthday party, I was a little thrilled over the idea of not having to plan a birthday party for her. I personally had never been to Chuck E. Cheese's before, let alone thrown a Chuck E. Cheese's birthday party, so I didn't know quite what to expect. Thankfully, it was a really great experience and everyone who came had fun. We did a cousin party this year, so we had about 20 people.
I decided to write a blog post for those considering a Chuck E. Cheese birthday party, so that you know what to expect.
5 Things to Know about a Chuck E. Cheese's Birthday Party
Unlimited Play birthdays: I loved the Mega Birthday Package – unlimited play for the duration of our party. It was fun to just hand everyone their passes and then let them loose to play as many games as they wanted to. Every birthday child also has a chance to win the Magic Ticket when they step into our infamous Ticket Blaster! Check out their Kid's Birthday Party options for pricing info.
VIP Birthday Parties: If you reserve a VIP Party on Saturday or Sunday, you will get the whole party area to yourself at the earliest time slot before the restaurant opens, for one hour!
NO Preparation Needed: Like I said, my daughter's birthday is really close to Thanksgiving, so it was nice not to have to worry about a single detail of the party aside from wrapping up a present for her. Chuck E. Cheese's took care of the food, decorations, favors, drinks, and even pinata and 

Dippin' dots

! Check out their full menu here.
Safety Stamps: I really appreciate that they stamp everyone coming in so that kids can't leave without the adult they came with. We lost track of one of my nieces for about a minute, and she ended up being right in front of our eyes, but it was really nice knowing that none of the kids could leave the facility without an adult who had a matching hand stamp. It certainly made things less stressful.
Fun For all ages: I was really surprised by all the adults that got in on the fun. I kind of just expected the adults to sit around and chat, but everyone was off playing! I didn't even order passes for the teens that came because I expected them to not be interested, but I ended up adding on extra passes so that they could play too! Because this was a family party, we had kids starting at age 1, all the way up to 14! And everyone had a blast. I especially loved the toddler rides that my son took rides on repeatedly.
All in all, I would totally recommend a birthday party at Chuck E. Cheese's and the party ended up being above my expectations. Here are some things I would recommend after booking a party at Chuck E. Cheese's:
Try to get firm RSVP's. You need to give a headcount when you make your reservation, so try to know how many will be coming. We were able to add a few kids to our number once we got there, luckily.
Get there a few minutes early. Since they do they safety stamps, there might be a little line getting in the door.
You can bring your own cake and ice cream. You can bring in outside food or drink, but Chuck E. Cheese's does allow you to bring in cake and ice cream for birthday parties (but they also have some you can purchase if you prefer not to). 
Hope this post was helpful, and that you have just as a great or better experience planning a Chuck E. Cheese's birthday party as we did!
Pin these Chuck E. Cheese's Birthday Party tips for later:
This is a sponsored conversation written by me on behalf of Chuck E. Cheese's. The opinions and text are all mine.