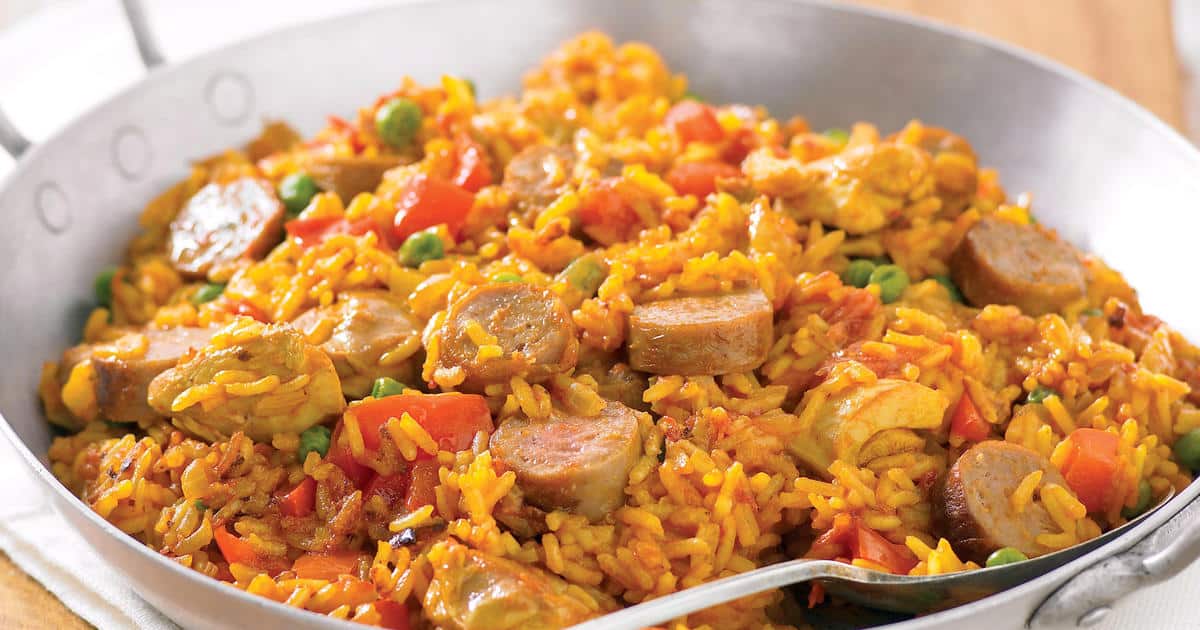 Let's Get Ready for Baby!
Sign up for our monthly pregnancy email series, and you'll get regular updates on your baby's development, helpful timelines to get ready for their arrival, must-have baby needs and so much more! PLUS, you'll get instant access to the MomsWhoThink "Ultimate Guide to Baby Naming in 2022."
CLICK HERE
to get started!
[addtoany]
This recipe is a great introduction to orzo if you've never had it before. With hearty, smoky sausage and a bit of veggies and a small shape of pasta, you have a dish that has the perfect balance of tastes. You get the satisfying sausage and the benefit of the mild taste of zucchini. 

Even veggie haters find it hard to complain about zucchini, especially if you dice it into small pieces or cut it julienne-style. It has such a mild and inoffensive flavor that it's an easy way to get your family to consume more vegetables.
This recipe is also incredibly easy to make. With only seven ingredients, it comes together quickly and easily. While some famous recipe sites claim to make meals in 30 minutes, the recipes take closer to an hour because they have assistants to do all the prep work. You can count on most of the recipes here to be as easy as they claim to be.
It's also a pretty inexpensive recipe to make. If you're like most families with growing kids, you have to keep a tight rein on the grocery bill. We don't have money for expensive cuts of steak or exotic seafood (and my kids wouldn't eat the latter, anyway.) The food budget is something we can control. 
But that doesn't mean that you have to live on ramen noodles and boxed macaroni and cheese. You can still serve a complete, healthy meal to your family every night without breaking the bank.
Orzo Frittata
Orzo is versatile and delicious. While you can make it with sausage and zucchini, like this recipe calls for, you can use it for so much more. One of the most interesting and filling ways to use it is in an orzo frittata. An orzo frittata is a bit more work and has more ingredients than our usual recipes. But you'll find that a frittata makes a perfect dish for brunch.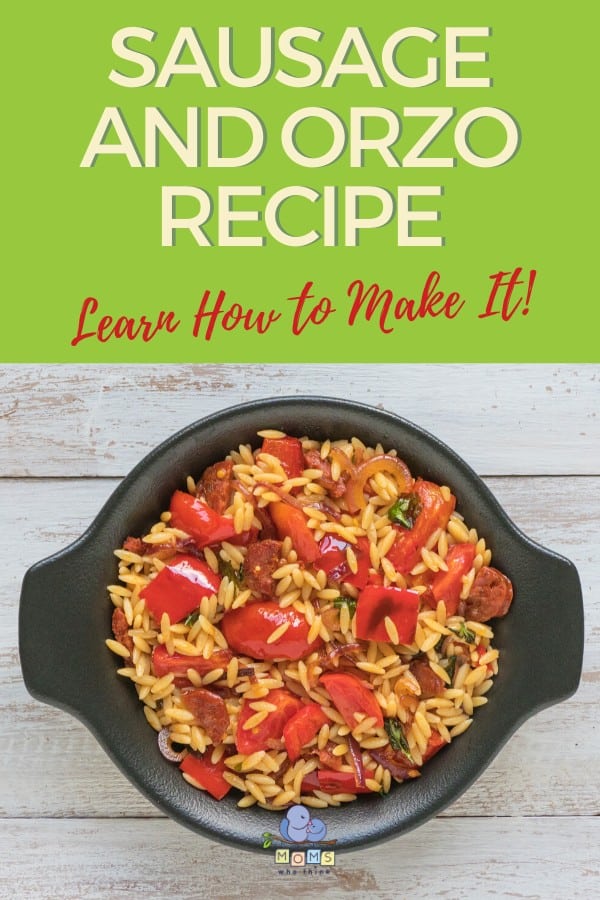 An orzo frittata uses 6 eggs, 1/2 cup of ricotta cheese, and 4 tablespoons of half and half, in addition to 3/4 cup of orzo. Boil the orzo first, then mix the other ingredients together in a large bowl. You can add any other ingredients you like, from ham to mushrooms or even green or black olives. 
You then bake the mixture at 375 degrees for 30 minutes. The finished result is almost like a quiche, but denser and without a crust. The high protein from the eggs is balanced out perfectly by the carbohydrates of the orzo. 
As a dish served for breakfast or brunch, you're guaranteed to have a meal that will stick with you for a while. No one will leave the table hungry, that's for sure.  
What is Orzo
Maybe you're asking yourself, "What is orzo?" It's a type of pasta, but it's not as common as spaghetti or macaroni. It comes from the Italian word for barley, though it's not always made from barley. In the United States, for example, it's rare to find orzo made from anything other than wheat flour, unless you buy imported orzo at an authentic Italian market.
Orzo is a small type of pasta which has many versatile uses. You can use it in a salad with vegetables, olives, meat, and your choice of dressing or vinaigrette. You can also use it in combination with rice or as a substitute for rice. When you combine orzo and rice, it's called a pilaf. Orzo is also a great addition to soups, especially minestrone or vegetable beef soup.
Because orzo is so small, it is also very forgiving. Generally, you only need to cook orzo for 8-10 minutes. But if you cook it a bit longer, it shouldn't have any bad results. Orzo doesn't turn mushy when overcooked like some other types of pasta do.
However, orzo isn't as well suited to some other types of pasta sauce. It doesn't generally work well with marinara sauce, for example. It also isn't a good substitution in macaroni and cheese, either, although you can use penne or rotini in "macaroni" and cheese and it tastes just as good. It's all about having the right balance of textures.
Orzo is part of a category of pasta called pastini or pastino, which means that it's a small pasta. Other types of pasta in this category include acini de pepe, alphabet pasta, bucatini, and ditalini. Small shapes of pasta are perfect when added to soups because of the extra volume they add. Just make sure to add them at the end of the cooking time so they don't get too soggy.
If you enjoyed this recipe, make sure to check out our Maple Pecan Pork Chops and our Pork Chops Devine.
Print
Sausage and Orzo Recipe
---
Author:

Total Time:

20 minutes
Description
Quick and easy doesn't mean unhealthy with this recipe. Reduced sodium, fresh veggies, and good grains balance out sausage perfectly and deliciously.
---
1 tablespoon

vegetable oil

1

pound cooked sausage, halved lengthwise and cut into

2

-inch pieces

1 cup

dried orzo

1

(14 ounce) can reduced-sodium beef broth

1 teaspoon

dried Italian seasoning

2

medium zucchini, halved lengthwise and coarsely chopped, about

2 ½ cups

⅓ cup

(

1

inch) pieces green onion
---
Instructions
In a large skillet heat oil over medium-high heat.
Cook sausage in hot oil about 2 minutes or until brown.
Stir in orzo; cook and stir about 1 minute.
Stir in beef broth plus ½ cup water and Italian seasoning. Bring to boiling; reduce heat. Simmer, covered, about 8 minutes or until orzo is tender, adding the zucchini during the last 4 minutes or cooking and stirring occasionally.
Uncover; stir in green onion. Season to taste with salt and black pepper.
Prep Time:

10 Minutes

Cook Time:

10 Minutes

Category:

Main Course

Method:

Simmering

Cuisine:

American
Keywords: orzo frittata, what is orzo