Potlucks are the perfect occasion to try out new side dish recipes. When made in larger quantities, some sides also have prospects as entrees. These sides are perfect to debut at your next potluck gathering.
1. Creamy Fish and Clam Chowder
Creamy fish and clam chowder is sure to please a crowd of any size. This dish is filling and satisfying for seafood lovers. Chowder pairs perfectly with many cold-weather favorites.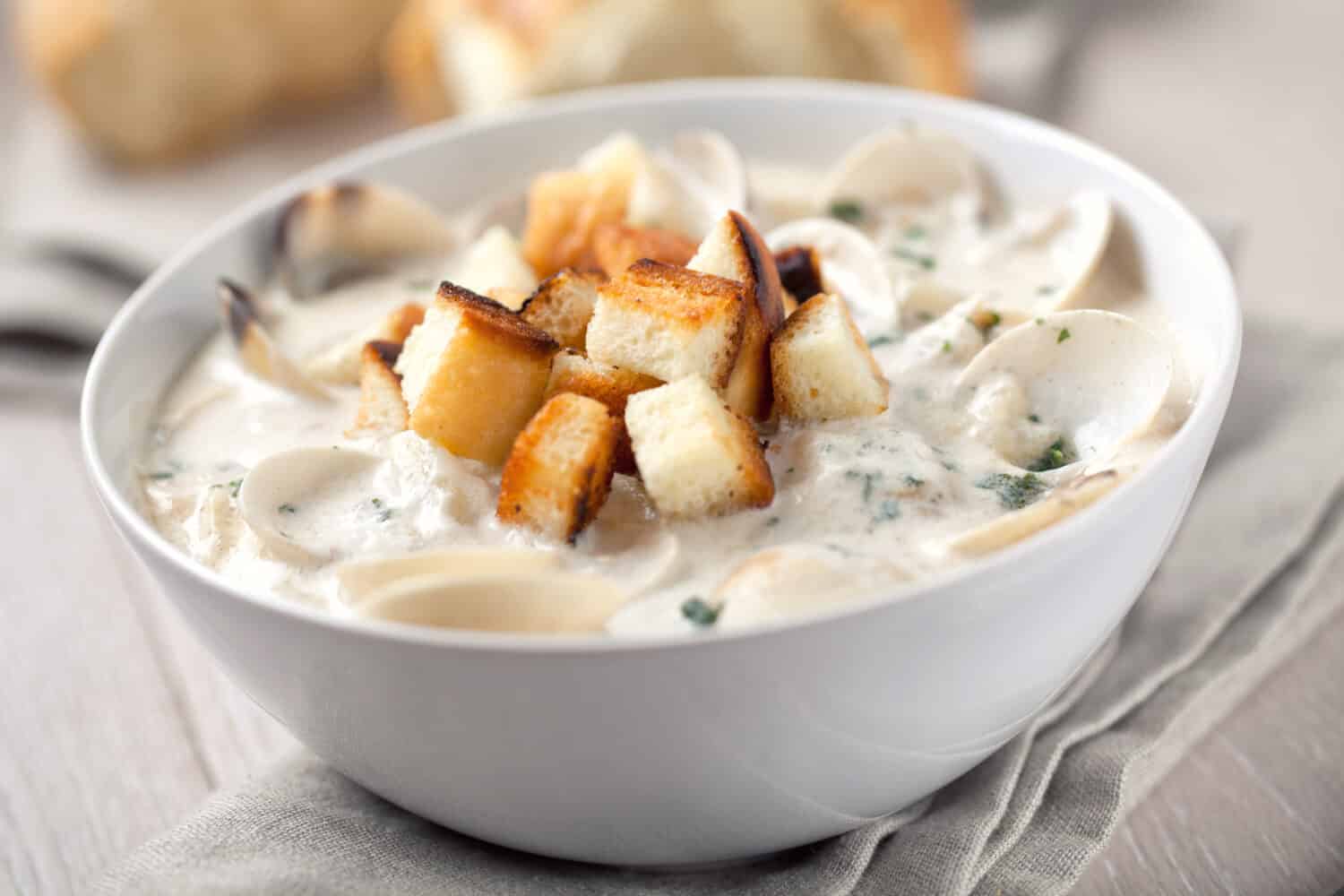 2. Loaded Mashed Potatoes
Loaded mashed potatoes combine the best traits of two favorite potato dishes. Your guests will enjoy the classic smoothness of mashed potatoes and the rich taste of loaded baked potatoes. If you want to please both kinds of potato fans, you can't go wrong with this recipe.
3. Sausage and Orzo
Sausage and orzo is an excellent way to introduce people to Greek cuisine. The combination of pasta, vegetables, and sausage offers something for everyone. You can also prepare this recipe in a vegetarian variety.
4. Roasted Garlic Butter Parmesan Potatoes
Roasted garlic butter parmesan potatoes make excellent side dishes for any potluck. A crispy exterior and fluffy interior easily suit most tastes. The garlic, herbs, and parmesan cheese provide a perfect flavor balance.
5. Salmon Noodle Bowl
A salmon noodle bowl combines two foods that bend together seamlessly. This side dish is easy to customize to everyone's tastes. One of the best things about this recipe is its simplicity, though it looks quite fancy.
6. Old-School Squash Casserole
This old-school squash casserole features a tasty sauce with cheese, eggs, and mayonnaise. One of the best things about this dish is how many foods it effectively pairs with. This is an excellent choice to please the vegetarians in your life.
7. Green Noodles and Ham
Green noodles and ham is a colorful dish that is also exciting. Kids often enjoy this dish because of the green noodles. It's also easy to prepare, coming together in under half an hour.
8. Baked Beans
Baked beans are a favorite because of their heartiness. These southern-style beans are a perfect addition if your potluck includes burgers, barbecue, or similar smoked meats. The molasses and brown sugar perfectly contrast the onion and cayenne pepper.
9. Ziti Alfredo with Vegetables
Ziti alfredo with vegetables is a great dish for potlucks with all kinds of entrees. Although naturally perfect with Italian cuisine, this dish goes well with most types of meat and protein. There are also enough vegetables to help you get your fill.
10. Greek Potato Salad
Greek potato salad has a bolder flavor than traditional potato salad, with lots of extra zest. The Greek dressing, feta cheese, olives, and sun-dried tomatoes help kick up the flavor several notches. As a bonus, Mediterranean recipes are among some of the healthiest options for any gathering.
11. Pizza Sticks
Pizza sticks are excellent as sides, besides being a great snack. These sticks are an excellent alternative to pizza, with the flavor everyone loves. The best thing about this dish is how easy and fun it is to prepare.
12. Strawberry Spinach Salad
Strawberry spinach salad is a perfect way for everyone to get their leafy greens. This salad is easy to put together in 10 minutes. The almonds add a little texture and extra protein.
13. Blue Cheese-Artichoke Fettuccine
Blue cheese-artichoke fettuccine blends one of the most popular cheeses with a favorite vegetable. Fresh mushrooms add some extra flavor to keep everyone coming back for more. Even those who usually avoid artichokes often enjoy this recipe.
14. Mediterranean Quinoa
Mediterranean quinoa is one of the healthiest side dishes suitable for a potluck. The kalamata olives and feta cheese offer a distinctly Greek flavor. A balsamic vinegar dressing makes this salad a healthy choice.
15. Shrimp and Rice Florentine
Shrimp and rice Florentine is a perfect dish for shrimp enthusiasts. Reduced-fat cheese and cream-of-mushroom soup make the recipe healthy without compromising on taste. This side also freezes well when you have leftovers.
16. BBQ Ranch Pasta Salad
BBQ ranch pasta salad is one of the easiest dishes to prepare for a potluck. If your meal includes any barbecue, this salad is the perfect addition. The sauce is flavorful, with a creamy texture.
17. Salmon and Wild Rice Casserole
A salmon and wild rice casserole is an ideal recipe for seafood lovers. In addition to salmon, you can modify the recipe to include crab meat and shrimp. A creamy sauce brings the ingredients together nicely. And parmesan cheese and scallions make a richer overall flavor.
18. Layered California-Style BLT Salad
A layered California-style BLT salad is a fresh take on an old favorite. Using the best bacon you can find will ensure the salad's success. Avocado dressing is always a welcome addition.
19. Easy Arroz con Pollo
Easy arroz con pollo blends two types of favorite cheese very effectively. A blend of picante and tomato sauce gives this recipe maximum taste. You'll have an instant crowd-pleaser on your hands.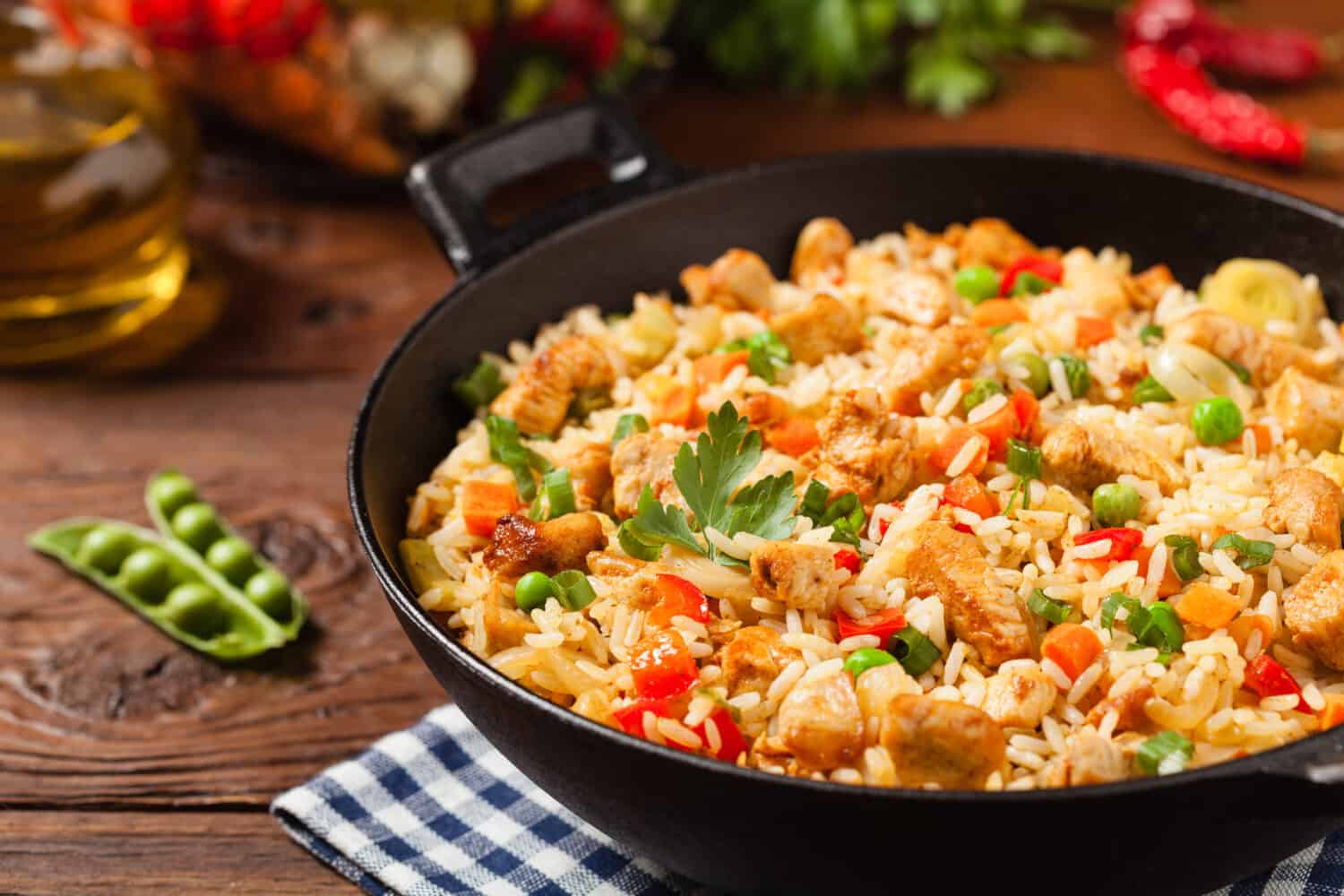 20. Tomato Soup
Tomato soup is a family favorite with a lot of possibilities for potlucks. If your gathering has a lot of sandwiches served, this soup is a perfect pairing. You can also serve this soup cold as a type of gazpacho.
The image featured at the top of this post is ©asife/Shutterstock.com.