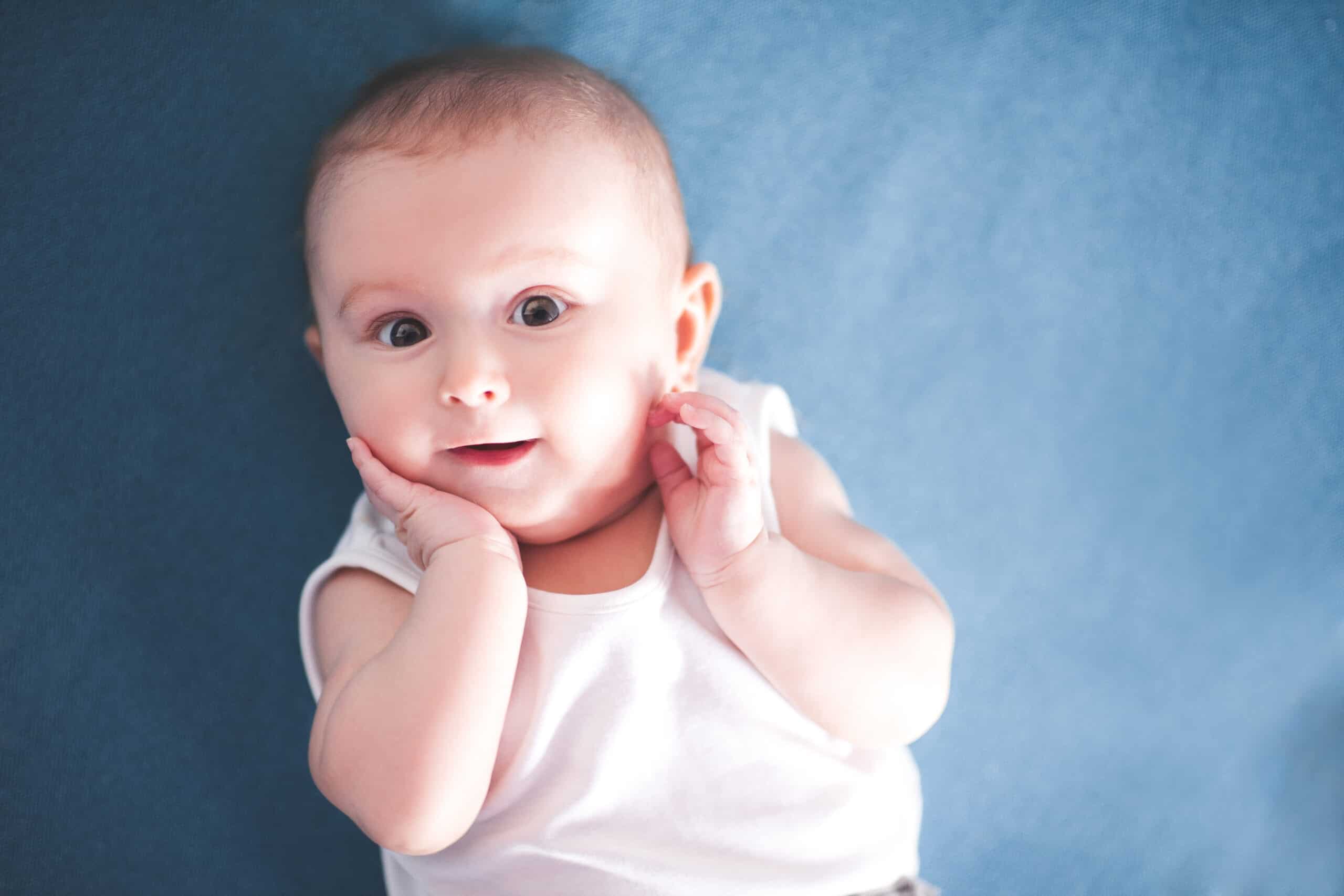 Let's Get Ready for Baby!
Sign up for our monthly pregnancy email series, and you'll get regular updates on your baby's development, helpful timelines to get ready for their arrival, must-have baby needs and so much more! PLUS, you'll get instant access to the MomsWhoThink "Ultimate Guide to Baby Naming in 2022."
CLICK HERE
to get started!
For years, Kai was considered a name for baby boys, but over the last decade, it's been gaining in popularity as a name for baby girls in the United States. It's also a name that's popular in many cultures, though most people refer to the Hawaiian origin when naming their little ones. It's got a laid-back, bohemian vibe that's perfect for anyone looking for a baby name that symbolizes the ocean.
Meaning of the name Kai:
Hawaiian: Sea
Scandanavian: Safe harbor
Japanese: Ocean, shell, restoration, recovery
Maori: Food
Estonian: Pier
Navajo: Willow tree
Chinese: Beginning
Origin of the name Kai:
The baby name Kai has many meanings throughout the world, but most people in the United States associate it with its Hawaiian roots. In this case, it's the Hawaiian word for "sea."
Symbolism of the name Kai:
Because the name Kai is the Hawaiian word for "sea," it is often associated with the ocean and water.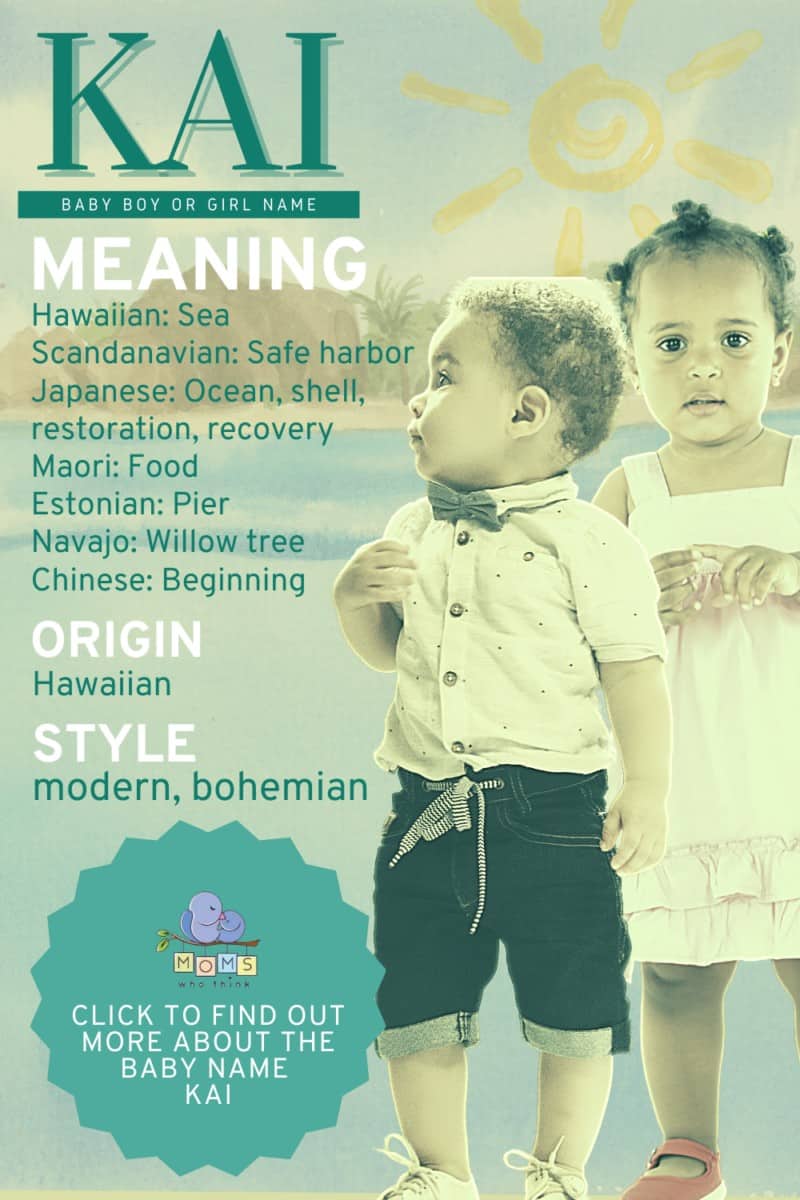 Style of the name Kai:
Modern, bohemian
Gender of the name Kai:
Kai is a name for both boys and girls.
Pronunciation of the name Kai:
KY
Number of syllables in the name Kai:
One
Emotion evoked from the name Kai:
The name Kai has a coastal, beachy vibe that evokes images of sun-kissed surfers or someone who is laid back.
Alternative spellings for the name Kai:
Nicknames for the name Kai:
N/A
Popularity of the name Kai:
In 2020, Kai ranked as a top 100 name for baby boys. According to the Social Security Administration, it ranked at number 93. It was less popular for girls, coming in at number 794 in 2020.
Related names for the name Kai:
Great middle names for Kai and their meanings:
Famous people with the name Kai:
Kais in popular culture: