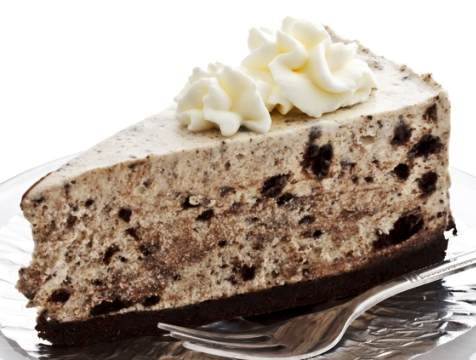 Cookies and Cream Cheesecake Recipe
Let's Get Ready for Baby!
Sign up for our monthly pregnancy email series, and you'll get regular updates on your baby's development, helpful timelines to get ready for their arrival, must-have baby needs and so much more! PLUS, you'll get instant access to the MomsWhoThink "Ultimate Guide to Baby Naming in 2022."
CLICK HERE
to get started!
This is a tasty variation of the traditional cheesecake recipe, it adds the creamy chocolaty goodness of cookies and cream. It's the best of both sweet worlds.
Cookies and Cream Cheesecake
Ingredients:
Crust:
6 Tablespoons butter, softened
2 cups (about 24) chocolate cream-filled cookies, finely crushed
Filling:
1 envelope unflavored gelatin
1/4 cups cold water
8 oz. cream cheese, softened
1/2 cup sugar
3/4 cup milk
1 cup whipping cream, whipped
For Topping:
1 1/4 cups (about 18) chocolate cream-filled cookies, coarsely chopped
Directions:
1. Combine 2 cups fine cookie crumbs and butter, press onto bottom of 9-inch springform pan.
2. Soften gelatin in water; stir over low heat until dissolved.
3. Combine cream cheese and sugar, mixing at medium speed with electric mixer until well blended. Gradually add gelatin mixture and milk, mixing until well blended.
4. Chill until mixture is thickened but not set. Fold in whipped cream. Reserve 1 1/2 cup cream cheese mixture; pour remaining cream cheese mixture over crust. Top with cookies and reserved cream cheese mixture. Chill until firm.