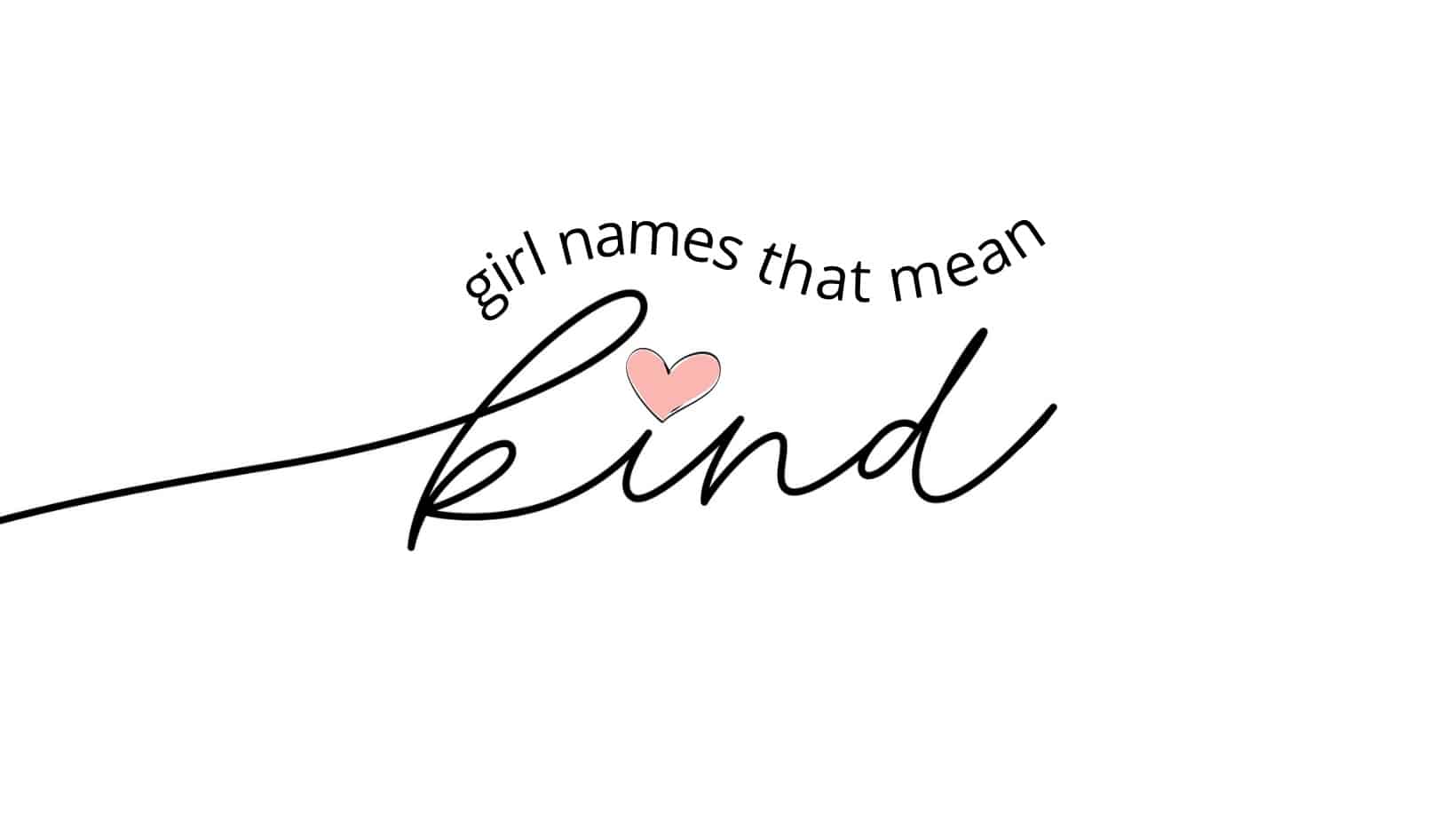 From Latifa to Kyomi to Lydia and beyond, each of these girl names that mean kind are feminine and virtuous. Take a look and fine the perfect fit for your daughter!
RELATED: More Baby Names That Mean Kind
Insea

This name means "kind, innocent." It has a Greek origin.

Adalina

"Of a noble kind," Adalina is a unique, fun name for a little girl. The name has an Old German heritage.

Latifa

Latifa means "kind, gentle, and pleasant." Rapper and actress Queen Latifa is the most commonly known usage of the name.

Serenity

Parents looking for a popular girl's name meaning kind can appreciate the name Serenity. Derived from the Latin "serenous," Serenity means "kind and calmness."

Caron

Meaning "Loving and gentle," Caron has several spelling and pronunciation variations so parents can give their daughter a unique twist on a common name.

Ruth

Ruth is a Biblical name, the mother of Jesus, and a kind woman. The name Ruth has a Hebrew origin.

Ada

Ada means "graceful and noble." It has a Greek origin.

Dora

The name Dora means "kind, a gift from God." It is derived from the name Doretha and has a Greek origin.

Rea

name means "truthfulness and kindness. It has a Greek origin.

Agi — This Greek girl's name means "good and noble."

Azaria

A Hebrew name that means "helped by God," any girl named Azaria is sure to live a fulfilled, protected life of good faith and strong will.

Concordia

This Latin name means "peace, harmony." The name is feminine yet has a ring of authority that will earn her respect later in life.

Agatha

"A good woman who is kind at heart," the name Agatha was popularized by writer Agatha Christie. The name is stern yet approachable.

Dayaa

Meaning "compassionate," the name Dayaa is a Hindu name that remains quite popular in India.

Aagji

This Greek name works best for a girl but can suffice as a boy's name. It means kind, good."

Lexi

Derived from the name Alexis, the name Alexis means kind defender of mankind. The name has a French origin.

Mehar

An Indian name, Mehar means kind in all that she does.

Kyomi

This girl's name has Japanese heritage. It means "beautiful and kind," both qualities any little girl will be proud to hold.

Alina

This name means "the noble one." A girl with this name is pure in heart and intention.

Lydia

This Greek girl's name is powerful and prominent, yet still feminine and kind. The definition of Lydia is "noble, kind; of the noble sort."

Nila

This name means "kind and charming." Nila has a Greek origin.

Charys

Charys means "charity, kind, good." It is original and modern. This name for a girl is sure to strike up many conversations for her.

Karesa

This beautiful Greek name means "grace, kindness." A little girl named Karesa will grow up to be all-around amazing.

Felicity

Actress Felicity Hoffman is the most well-known person with this Latin name which means "good fortune, happy."

Dalia

A Hebrew name with the meaning "branch or gentle," Dalia is sweet, gentle, and feminine for parents searching for a name with those qualities.
Peruse thousands of baby names on MomsWhoThink.com! And follow us on Pinterest for more parenting inspiration!