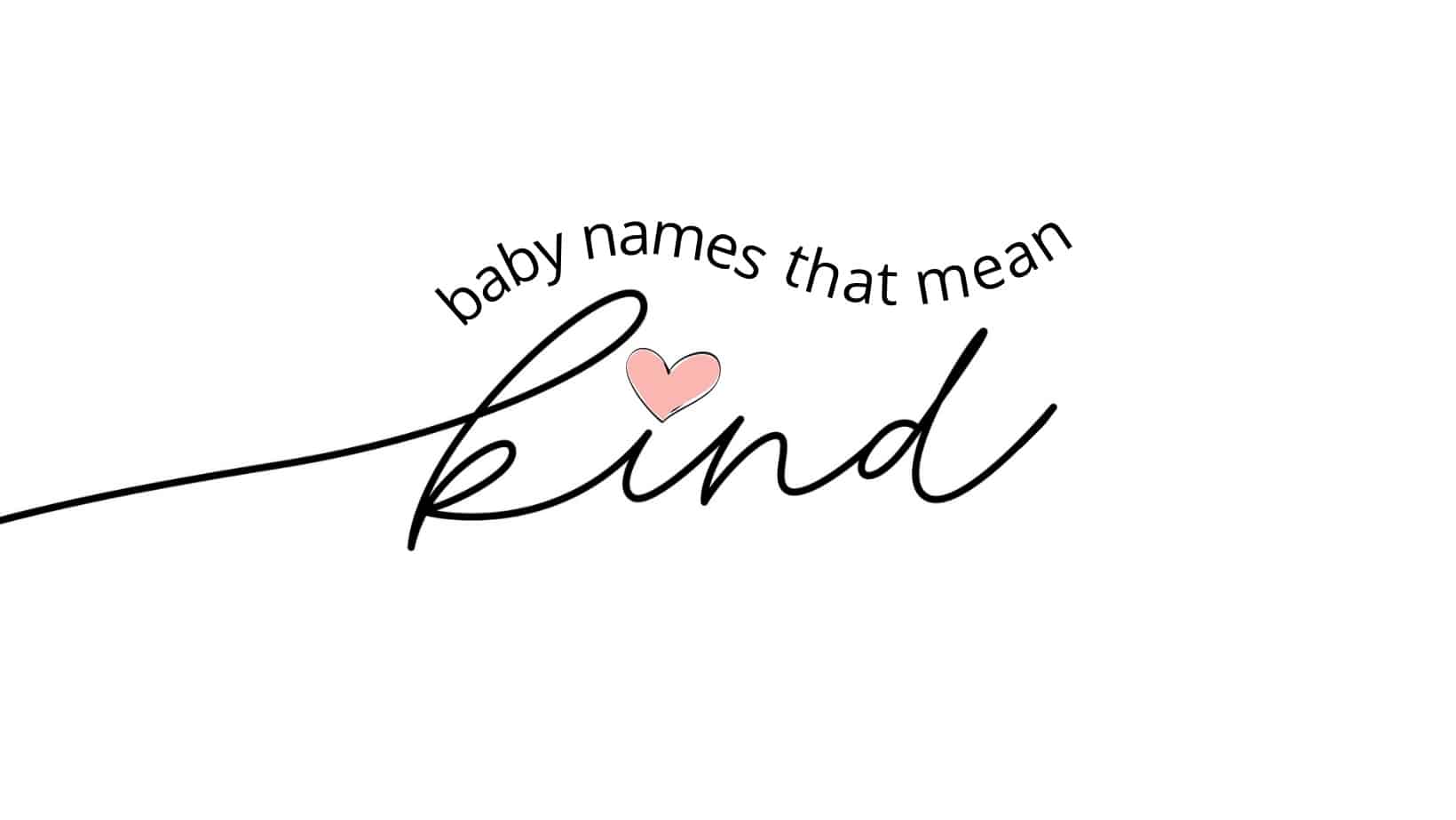 All parents should desire to raise kind children. Instill this virtue from an early age by giving them a name that means just that. From Mercy to Jude to Winnie and beyond, this list of baby names that mean kind is filled with a variety of options for both boys and girls.
RELATED: Boy Names That Mean Kind AND Girl Names That Mean Kind
Alex

More boys than girls get the name Alex, but it works for girls, too. Alex means "defender of mankind," and is a shortened form of the name Alexander. It has a Greek origin.

Caris

Meaning "full of grace and love," Caris is a name that can be used for a boy or a girl and can alternate in its pronunciation. Caris has a Hebrew origin. Soft to speak, the name portrays a gentle child.

Jude

Jude is simple, bold, and dynamic. It suits either sex. The name has Hebrew origins and its definition means "kind praise."

Mercy

Meaning "kind and just," this Old English name has become more common in recent years. The name suits both boys and girls.

Obioma

This name means "good heart, generous, and kind." It has an African heritage. Name a boy or girl Obioma for a solid, unique, fun name.

Calia

This sweet and sensual name grows with a child. The name means "kind and beautiful person."

Garbo

This name means kind and courteous. It has an Italian origin and can be used to name either a boy or to a girl.

Tova

Tova means "good or pleasant." The name has a Swedish origin.

Winnie

A name for a boy or girl, Winnie means "holy peacemaking, gentle."

Ellis

The name Ellis means "benevolent." It's most commonly used as a boy's name but works great as a unique girl's name.

Kapono

This Hawaiian name means "fair, kind, and righteous." A child named Kapono has a high moral duty to himself and others. This name is popular and fun.

Yoshi

This Japanese name is extremely popular for boys and girls. It means "good, respectful."

Ace

Commonly used as a nickname for Alexander, the name Ace means "unity, kind." It has a Latin origin.

Mehri

This is a good name for a boy or a girl. It has Persian origins and means "kind, lovable, sunny."

Hanny

Meaning "filled with grace and of a kind heart," Hanny has several alternative spellings and can be given to a girl or a boy. Hanny is an American name.

Tirion

Another name for a boy or girl is Tirion. This name means "gentle, kind" and has a Welsh origin.

Clement

Clement suits as a first or second name for girls or boys. It has old age verbiage and is very uncommonly used as a name for either gender. Clement means "one who is merciful."

Rifqa

A pretty name that works as a masculine name for boys, Rifqa means "kindness." The name has an Urdu origin.

Noha

This Arabic name can be used as a name for girls or boys. It means "kind and wise."

Ebele

An African name meaning "kind and courteous," Ebele is smooth and sensational, yet calming and respectable. Use this name for boys or girls.
Peruse thousands of baby names on MomsWhoThink.com! And follow us on Pinterest for more parenting inspiration!