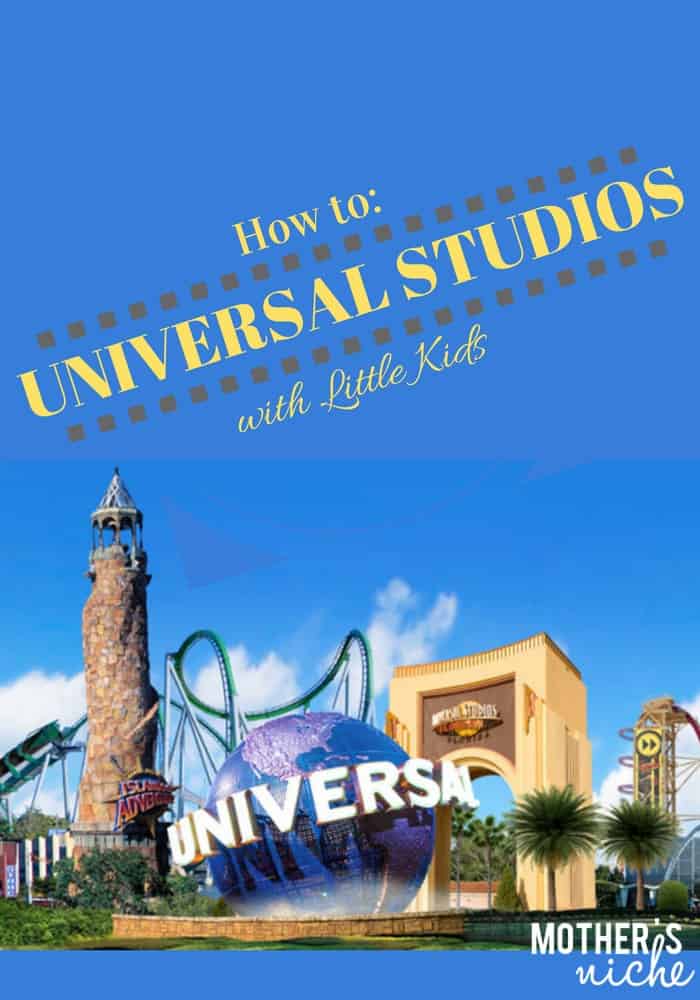 Are you thinking about vacationing but not sure how to do it with your young ones.  I felt the same way but my husband had a work trip scheduled for Orlando the beginning of November, and we couldn't miss the opportunity.  We heard it was a great time to visit because it was right before and right after breaks.  We decided to make a trip of it and pack as much in as we could in the few days we would be there.  Keep in mind, this means "packing it in" with a 2 and a half year old and 18 month old.  I wasn't so concerned about how things would be when we actually got there, wait I take that back, nap times, food, how would all of that even look on top of visiting theme parks?!  I was even more stressed about GETTING there!  Have you seen many 18 month old children on planes?  Nope!  There's a reason for that!  Our youngest does not hold still for even a second, so how were we going to make it on a 4.5 hour plane ride with a lap child?  Reinforcements!  If you haven't already checked out the BUSY BAG post do it!  They were lifesavers!  Our favorites for a plane ride were the Tracing Games and Play Dough Activities.  
I loved that I could so easily fit this into our backpack on the flight and have so many things to change up our activities without having to haul a ton more on the plane.  
Some of our other favorites were thanks to Melissa and Doug.  My boys love to color but we know that can get disastrous with a 2 year old and 1 year old.  I discovered these Water WOW books and have loved them!  They're just water!  They have a pen with a tube that fills up with water, screws in and then has a handy storage spot on the book itself.  They also love stickers but we know that can get pricey and crazy so I stumbled on these Reusable Sticker Pads.  There are all these adorable scenes and stickers to go along.  How did anyone survive before Melissa and Doug?  Some of that was a little over the head of our 1 year old so you can check out these Latch Boards he loves.  It helps with fine motor skills, and mostly keeping him busy!
We survived the airplane ride, but just barely thanks to in-flight entertainment, headphones and changing up activities every 5-10 minutes.  That seriously ended up being the hardest part of the entire trip.  We were fortunate enough to stay in a hotel that had 2 very important staples: free breakfast and a separate living room/bedroom area so our boys could sleep in a separate room from us in their pack n' plays.  For those of you that didn't know, most hotels have pack n' plays they will allow you to use, free of charge so you don't have to haul one more thing than is necessary.  
How to Universal Studios with Little Kids:
My 2 year old was so excited to go to Universal Orlando Resort and the adventure started as soon as we got out of the car!  He loved the moving sidewalks that took you from the parking lot right up to the park entrances.  Finally here and ready to party!
We had to balance our time between kid activities and adult rides but I was pleasantly surprised at the number of kid play areas and rides for the littles!  It is so interesting how it can be just as much fun to watch your kids enjoy themselves as riding rides yourself.  Our 2 year old loves animals, so the Animal Actors on Location show was a must!  It was so awesome to see animals we recognized from some of our favorite movies.  They even let us get some great pics after the show!  
We learned a few tricks as we made our way through the park, like the Minion ride had a height requirement that neither of my two boys met, but there were stationary seats in the front we could take the little guys to and still be able to do the ride.  
There were a few rides like that, they couldn't go on by themselves but could with an adult.  We rode Pteranodon Flyer 3 times I believe.  It was definitely one of the favorites and is a ride that an adult can only go on if accompanying a child.  You have to get there early in the day though to get return ticket times; it cuts down significantly on the wait time for the ride. 
My boys are very into dinosaurs.  We spent a good chunk of time in Jurassic Park.  We got to see everything from dinosaurs hatching, the giant models of dinosaurs, to a Velociraptor encounter.  My 2 year old was in heaven getting to see these dinosaurs in "real life", and we felt like we were inside the movie.  I loved seeing the actual movie props around, like the Jurassic Park SUV's.
The Delorean from Back to the Future!
The most frequent question I get asked about this trip is how we handled naps.  I had a 1 year old that was still taking 2 naps at this point and a 2 year old taking one nap.  We didn't want to go back to the hotel each day and miss half the day getting to and from the park plus nap time.  Both of my boys were sufficiently exhausted during the day with all the fun, that they easily fell asleep in the stroller which allowed us to trade off and go on some of the rides they couldn't go on anyway.  The park had excellent options for kid swap so we could all wait in line together, the designated adult could stay with the kids in a spot near the start of the ride and as soon as they got off we could swap and let the other person go on the ride.  We had my mother-in-law with us so we could rotate who rode alone.  
We really got some wiggles out with the littles at Seuss Landing.  They had a fantastic Dr. Seuss Carousel (Caro-Seuss-el), so cute!  There was also a Seuss themed splash pad area with a rubbery surface so they didn't slip or get hurt when they fell.  
Both of my boys adore Curious George.  It was tough to get them to ever want to leave the pink car they could sit in.  There was a shaded slide area as well and just behind George there is an indoor area with balls and air soft guns/canons!  The LOVED that!
Woody's Rollercoaster was a perfect kid ride for our 2 year old.  Made him feel all grown up, and he really got a kick out of screaming just because everyone else was.  
My husband loves to eat, and loves to study up recommendations on WHAT to eat while we are on vacation.  We like to try new and delicious things!  He had looked into CityWalk before we went on vacation and found a ton of reviews on Cow Fish  We tried a play on sushi, burger style.  Sounds kind of crazy but was delightful.  The kid's plate sushi was the perfect size and came with a cute rice krispie treat/swedish fish to look like sushi.  
We had a little bit of a wait for dinner but they got us in pretty quickly.  There was a fountain right outside the restaurant for our kids to play around and plenty of stores for us to walk around while we waited, like the Chocolate Emporium!
We got a caricature done of our boys the last day and now have it framed and on our wall.  There were a number of places to have it done and the park worker was so great to do one of the boys at a time so we could take the other on rides to keep them entertained while we were waiting.  It's my favorite keepsake from the trip by far!
I highly recommend the express passes for the park.  It works for so many rides except for the Wizarding World of Harry Potter.  If you have small children with you who really don't get the concept of why you have to wait in lines, this is a must!!!  It saved us so much time and tears!  We know toddlers aren't the most patient creatures so not only was it great to not have to wait in lines but kept us all much happier and we could fit more into a single day and make the best use of our time. 
Reign of Kong is one of the newer rides there!  Some of our favorites were Doctor Doom's Fearfall, the Hulk Coaster Coaster and Dragon Challenge.  We are finding as we get older that some of the motion simulation rides don't always sit well for us, but Harry Potter and the Forbidden Journey was a must.  You enter through the castle gates and walk the entire castle. 
You could easily spend days and days in Harry Potter World alone.  We ate DELICIOUS food at the Leaky Cauldron and the Three Broomsticks.  We of course had to have Butterbeer and LOVED it!  I couldn't believe how realistic and magical it was!  You can even get your own wand and Olivander's and do spells in the windows of the stores at Hogsmeade and King's Cross.  It felt like you were actually there!  It was so great to be able to have the 2-park passes as well so we could take the Hogwarts Express from Hogsmeade to King's Cross. 
photo cred: Universal Studios Resort
photo cred: Universal Studios Resort
photo cred: Universal Studios Resort
photo cred: Universal Studios Resort
I wish we could have spent a week!  I wasn't sure how entertaining it would be for 2 toddlers and 3 adults but there was more to do than we could have ever fit in.  Our boys never even got cranky; there were plenty of places to eat, play areas for the kids to get the wiggles out, and buy the adults some time to go do rides while kids were exhausted and resting in the stroller.  November was a great time to go in terms of how busy the park was.  It wasn't quite as warm as I would like for the splash pads and all but our boys didn't seem to mind and that way it wasn't so hot while we were walking around the resort.  
What tips and tricks do YOU have to How to Universal Studios with Little Kids?!