Grab your FREE copy of one of our most popular and engaging activity packets!
Whether you're in the classroom or keeping your little ones busy at home these days, we have fun, engaging, and FREE printable activity for your kiddos to enjoy. To snag and instantly download you copy,
just CLICK HERE
!
How to Make Paper Snowflakes
Step by Step Instructions for Making Paper Snowflakes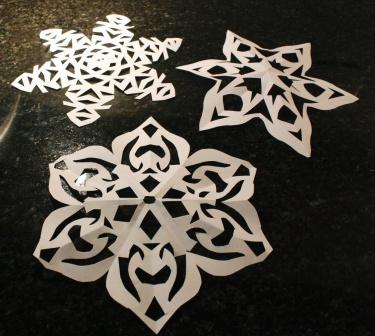 Materials:
Paper
Scissors
Directions:
1.  Fold a rectangular paper on the diagonal, lining up the edges, it will be square—cut off excess.
2.  Find the middle of the diagonal fold (bring the angles together, crease in the center)
3.  Open again, using the crease in the middle, fold in thirds, then fold in half.
4.  Cut off end opposite the point so edges are even
5.  Cut design into the folded edges being VERY careful not to cut all the way through.
6.  Decorate with glitter glue, crayons, or sparkly pens.
A little more detailed illustration:
Once you get going, you may want to go all out with fancy cuts and designs. Bing has an amazing selection of design ideas from simple to spectacularly fancy, along with hundreds of templates for the Jack Frost in all of us: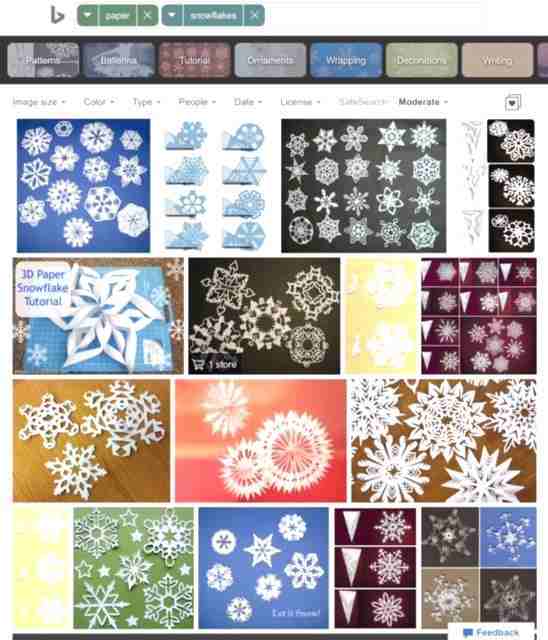 ---