For thousands of years, Zion was merely a place name and a biblical ideology. But in 1997, when a beloved singer and rapper used it as a baby name for her little boy, it became a modern given name that has been growing in popularity ever since. As of the mid-2000s, it even caught on as a name for baby girls too. Many parents who choose the name do so because of its religious significance. Let's explore all the details behind this unique name.
Meaning of the name Zion:
Hebrew: Highest point
Origin of the name Zion:
In the Bible, Zion is a name for the City of David, a neighborhood in Jerusalem. The word or place name became a popular given name in the 1990s and 2000s. As for the meaning behind the name Zion, in Hebrew, it means "highest point."
Symbolism of the name Zion:
For those of the Christian and Jewish faiths, Zion may represent the "Promise Land" or "The Land of Milk and Honey" in Israel, where God protects His promised people.
Nicknames for the name Zion: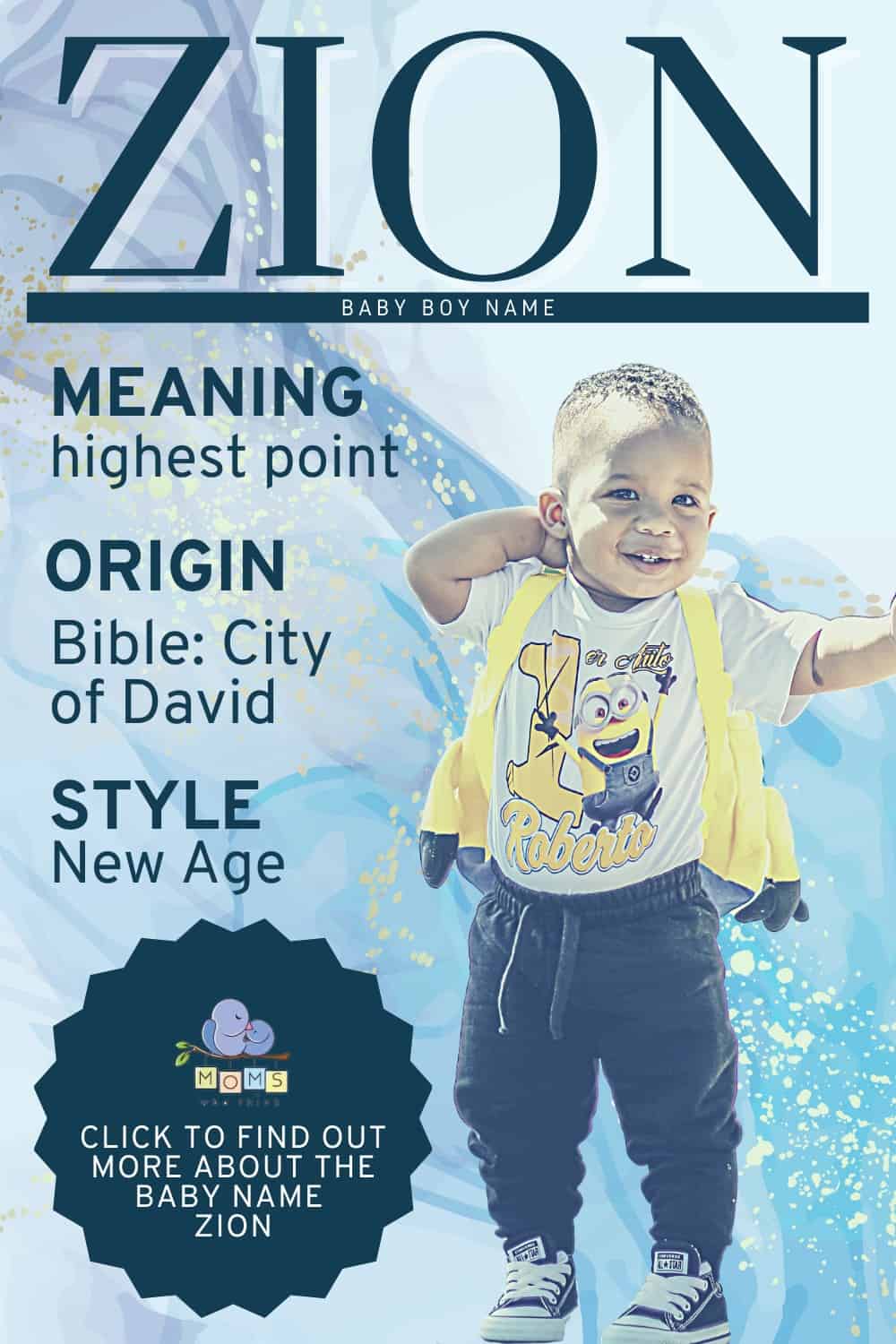 Style of the name Zion:
New age
Gender of the name Zion:
Zion is a unisex name, though it's more popular for boys.
Pronunciation of the name Zion:
ZYE-on
Number of syllables in the name Zion:
Two
Emotion evoked from the name Zion:
Like its significance to various cultures and religions, the name Zion evokes images of peace, happiness and promise.
Alternative spellings for the name Zion:
Popularity of the name Zion:
Zion has been on the list of the top 1,000 names for baby boys since 1998. In 2020, it ranked at number 144. For girls, it first made the list in 2005, and in 2020, it ranked at number 926, according to the Social Security Administration.
Related names for the name Zion:
Great middle names for Zion and their meanings:
Famous people with the name Zion:
The image featured at the top of this post is ©SRStudio/Shutterstock.com.