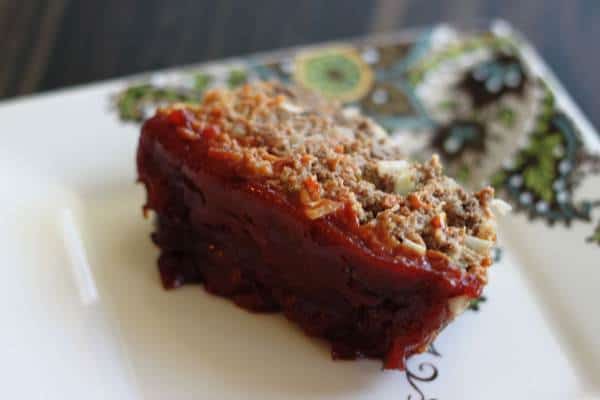 Brown Sugar Glazed Cheddar Meatloaf
Let's Get Ready for Baby!
Sign up for our monthly pregnancy email series, and you'll get regular updates on your baby's development, helpful timelines to get ready for their arrival, must-have baby needs and so much more! PLUS, you'll get instant access to the MomsWhoThink "Ultimate Guide to Baby Naming in 2022."
CLICK HERE
to get started!
Ingredients:
2 egg whites, beaten
¾ cup 2% reduced fat milk
1 cup (4 ounces) shredded reduced-fat cheddar cheese
¾ cup quick-cooking oats
1 medium onion, chopped
1 medium carrot, shredded
½ teaspoon salt
1 pound lean ground beef (90% lean)
¾ cup ketchup
3 Tablespoons brown sugar
1 teaspoon yellow mustard
Directions:
1. In a large bowl, whisk egg whites and milk. Stir in the cheese, oats, onion, carrot and salt.
2. Add the ground beef to mixture, breaking the beef into small pieces while mixing well to combine.
3. Place mixture into a loaf pan coated with cooking spray.
4. In a small bowl, combine the ketchup, brown sugar and mustard. Spread evenly over top of meatloaf.
5. Bake, uncovered, at 350° for 50 to 60 minutes or until no longer pink and a meat thermometer reads 160°.
Makes 8 servings
Nutrition Information:
1 serving (1 slice) equals:
210 calories
9 grams fat (4.5 grams saturated fat)
43 mg cholesterol
550 mg sodium
18 grams carbohydrate
1 gram fiber
21 grams protein